"I don't know, guys," I said eyeing the map. "It looks pretty far. I think we should take the car."
If only Will and Drake had listened to my wise words.
Since arriving in Aviano, I've seen signs pointing the way to a castle. I heard snippets of information at
Right Start
and during our
Benvenuti Tour
. But no one told us the exact location of this alleged castle.
Our original plan was to walk west and watch for signs. I knew there were signs of the Mountain Highway west of here. As we were walking down the hall to the elevator, I spotted a map of Aviano framed on the wall. We found our hotel and the castle but there wasn't a legend so we had no way of measuring the distance. My estimate was that it was a pretty far walk. The guys thought it wouldn't be and insisted it was a nice day for a walk. It's not like we had any time constraints since they were done with work for the day.
"Except for maybe the sunset," I thought. But I didn't say it out loud. I just followed after them.
The roads here change at the drop of a hat. You could be on one road for several blocks and never realize that the name had changed. That was one of our challenges during our castle hunt. We would be watching for the next street sign and find we had skipped over a whole section of our journey without noticing it.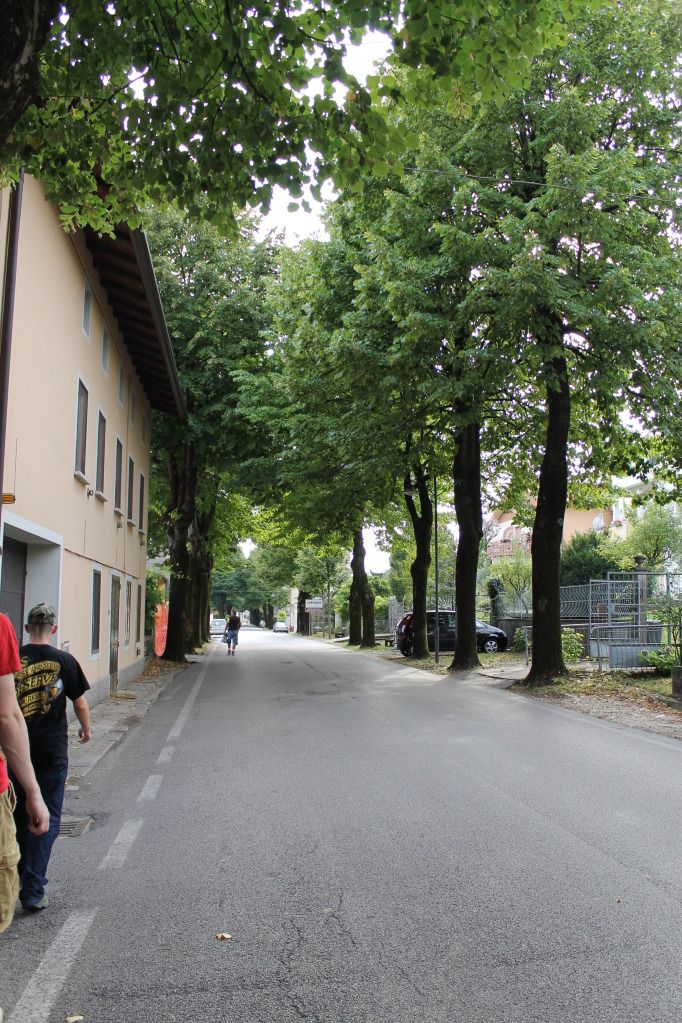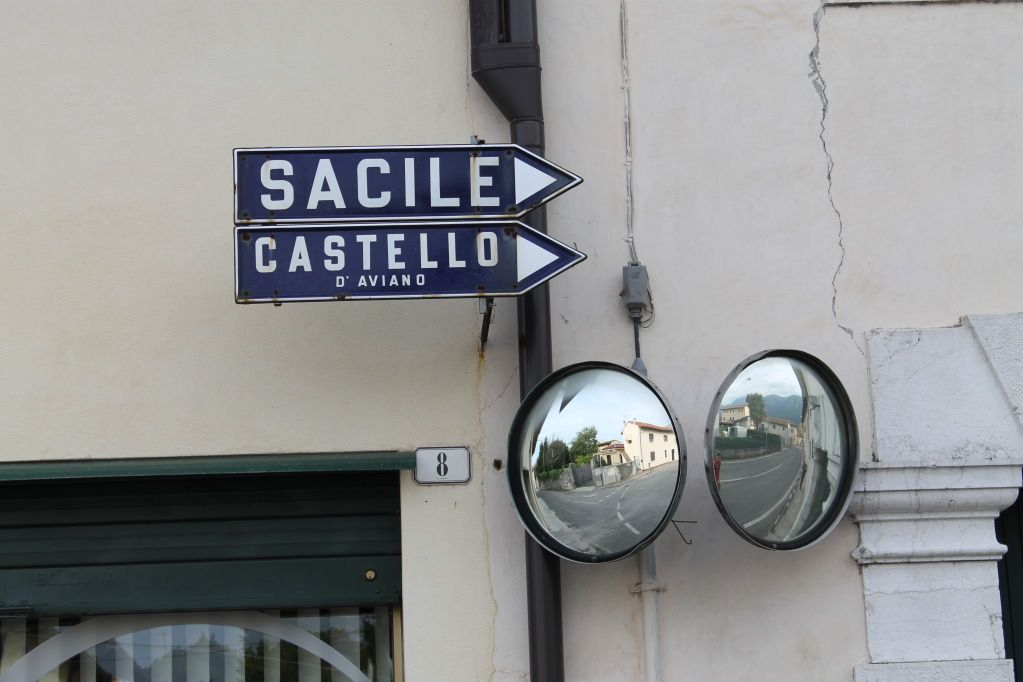 We ran into a church with a statue of Padre Marco d'Aviano. He was born here in 1631 and did a lot of missionary work in Italy and across western Europe. He's buried in the royal tombs in Vienna so we'll have to watch for him when we visit.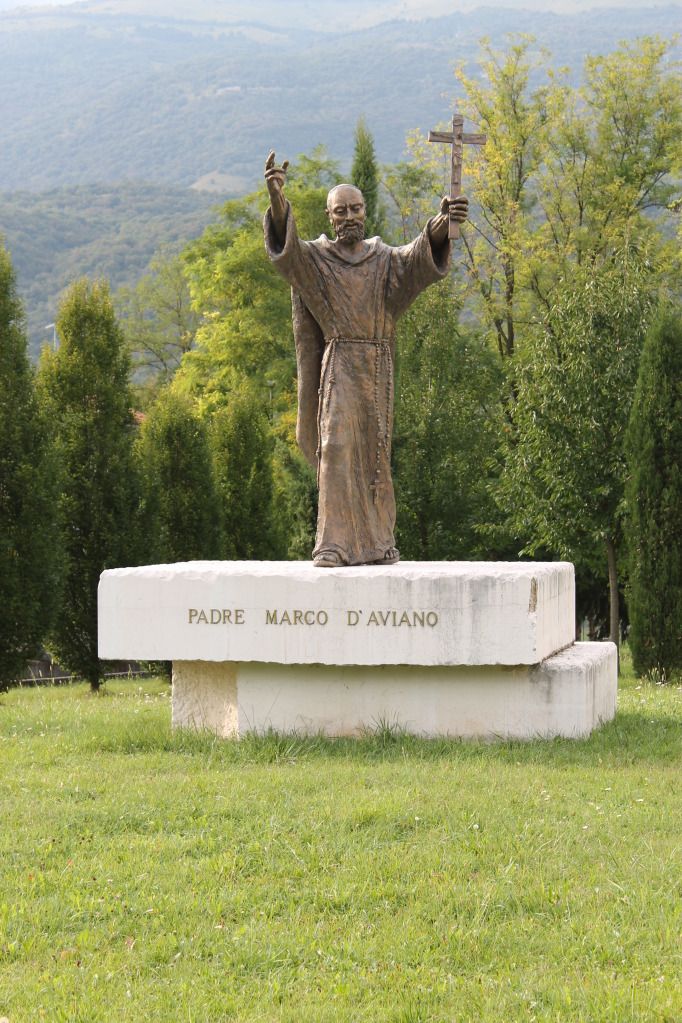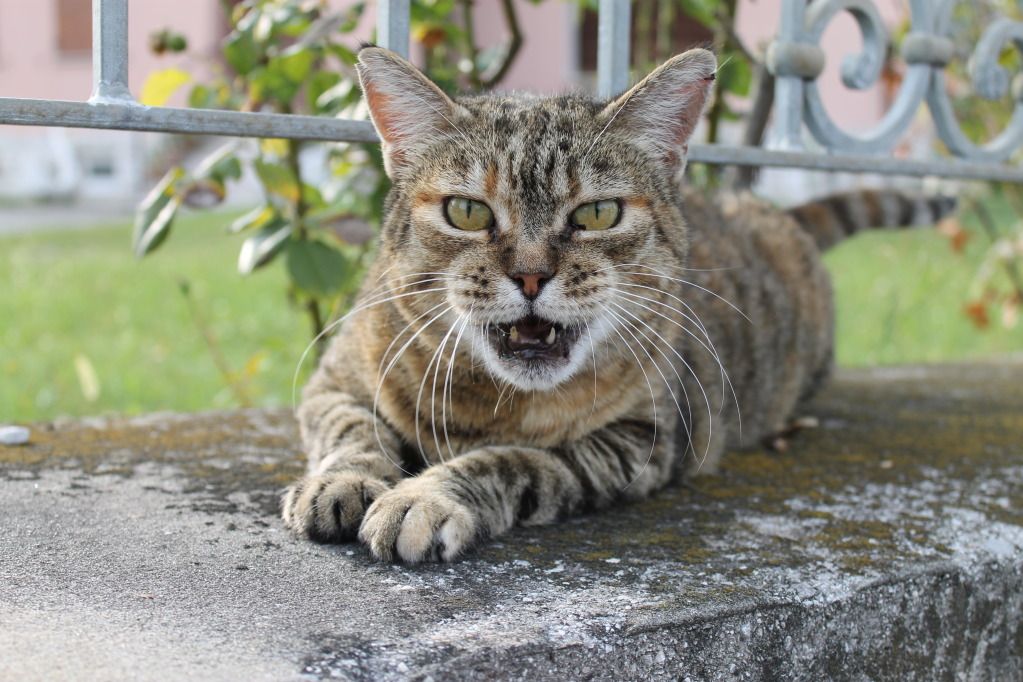 Parrocchia Santa Maria Maddalena
Via Montello, 2
33081 Aviano
After passing through several of Aviano's (for lack of better words) sub-sections or (maybe a better descriptions) neighborhoods, we finally reached Castello di Aviano. No one told us that the name of the sub-section/neighborhood is named after the castle. Also, no one told us that the town is built into the castle ruins.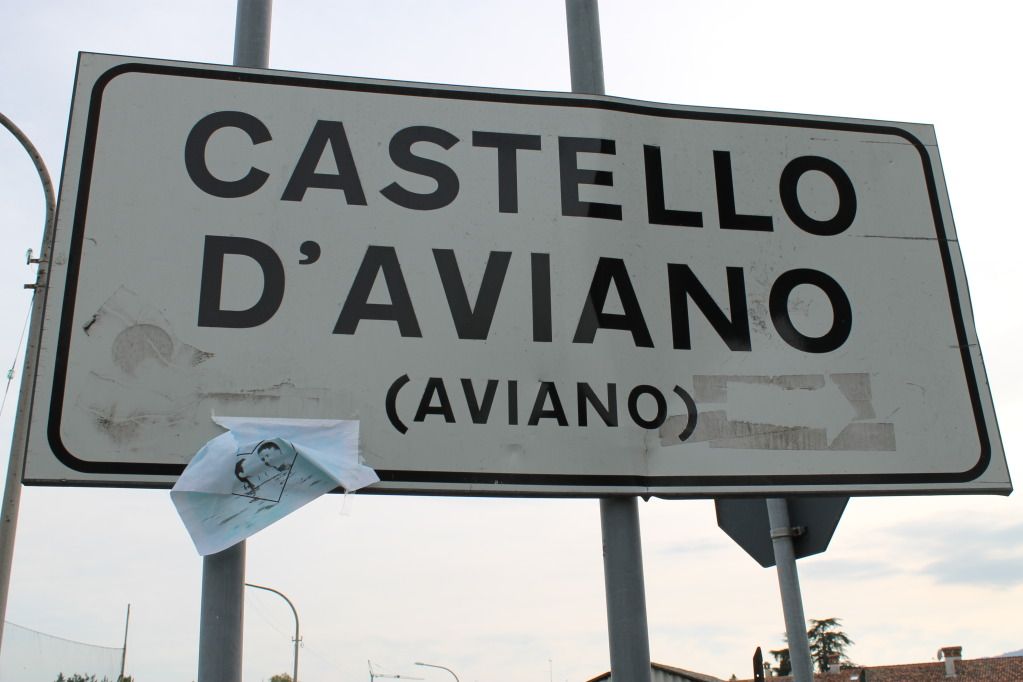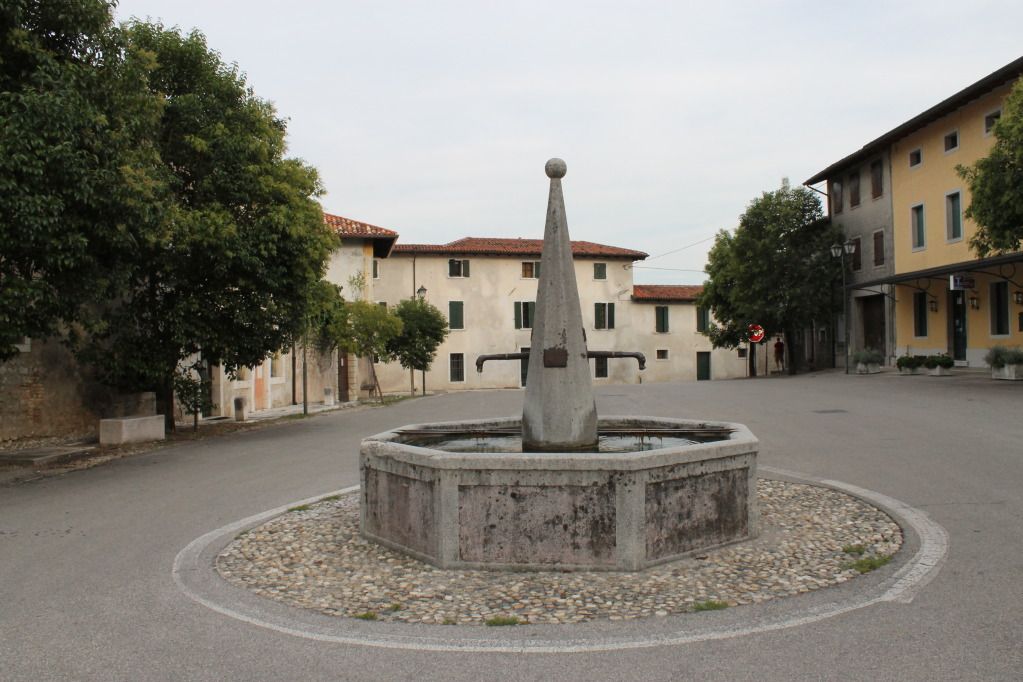 We walked through the entire town before we got to the castle. In fact, it's right next to the "leaving Castello di Aviano" sign. The towers themselves were a bit anticlimactic. There were newer buildings erected next to them, so we weren't able to get close to them without going through someone's gated courtyard. We were able to walk up to the church though and we got a great view of Area F from the archway.