Just so happens, we were able to schedule FMO to drop off our borrowed furniture and the Italian gas company to turn on our gas on the same day. FMO will ring the doorbell and call if necessary. The gas company is so busy that they require that we sit outside next to the box until they arrive. They gave us a window of a few hours to meet them. I took a lawn chair and hung out by the gate since our box is outside our gate. Since it was morning, there were a lot of people were coming and going to the bar. Most of them were really friendly, offering a smile or "Buongiorno". Our landlord's dog (Nuvola) hangs out at the bar and she came over to hang out with me. She's such a cutie and was great company.
FMO arrived first. They dropped off a washer, dryer, two transformers, three wardrobes (closets), and a dish for us to catch AFN on our tv. I wanted the wardrobes on the third floor but they bullied me into putting them on the second floor. Rather than carry them through the house, they put the ramp on the back of their truck as high as it would go and passed the pieces through the window.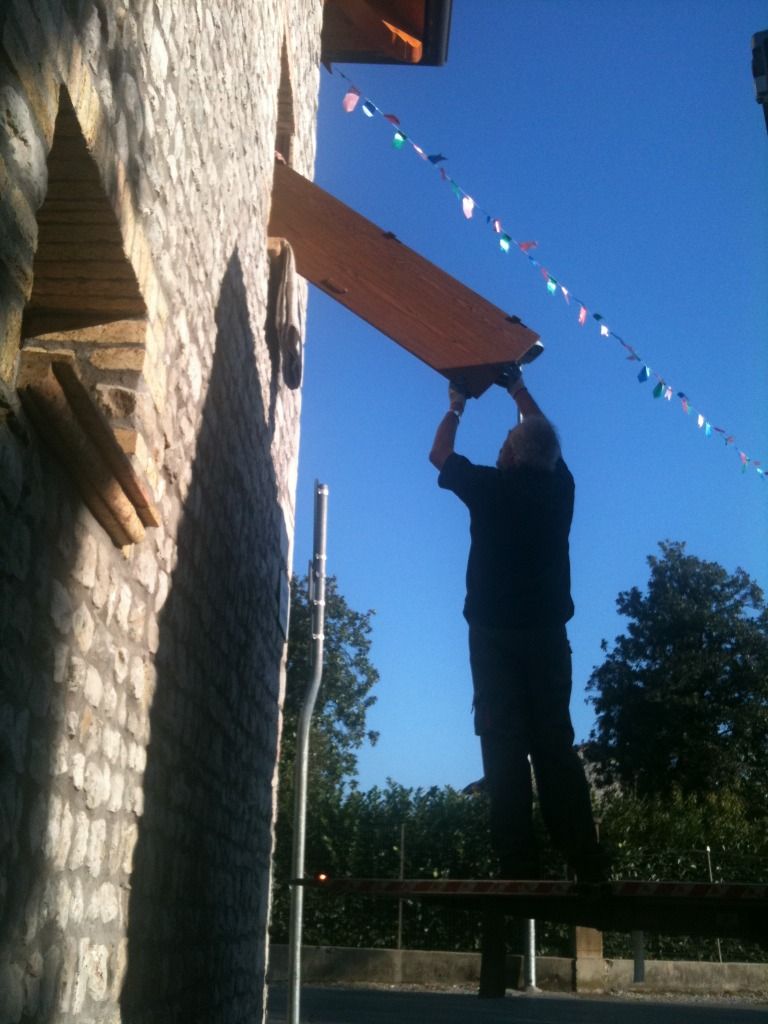 The gas man arrived pretty quickly after they left. Thank goodness, because I didn't want to spend all day waiting outside. He was very nice, but spoke only a few words of English so we couldn't chat. He had a cute little car jammed packed of his work tools. I was going to offer my chair for him to sit in while he worked, but he pulled out a little stool. It only took about 5 minutes for him to hook up his little contraption and get everything running.
So now we can cook on our gas stove/oven and take hot showers! I'm one happy lady.