How do you make just plain old regular jello shots? Back in college my friends and I would do half and half. Melt the gelatin with hot water and instead of cold water, use whatever alcohol you want. Apparently, that's too strong for some people. I don't know about you, but I don't chew. I straight swallow it because I'm not trying to taste solidified hard alcohol.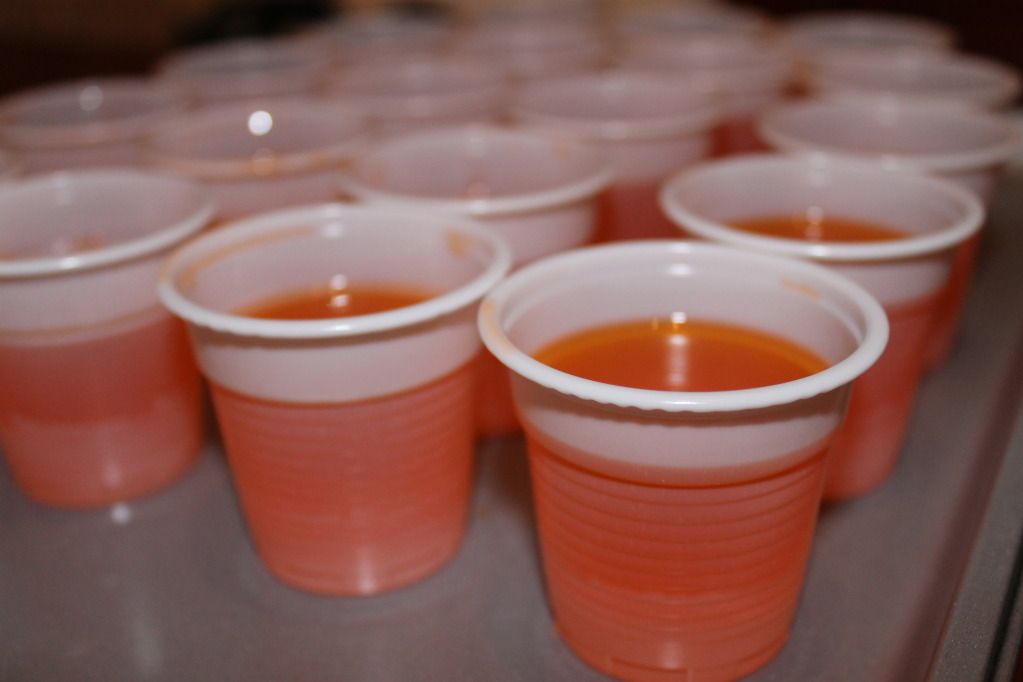 Anyway, one of the guys at Will's squadron invited us over for ribs and drinks. We had a blast!
Watching the beer pong games.
Some of the guys Will works with.
Yes, we knew it was too dark to take a picture outside but we tried anyway.