Today Italy was showing off all its beautiful fall glory.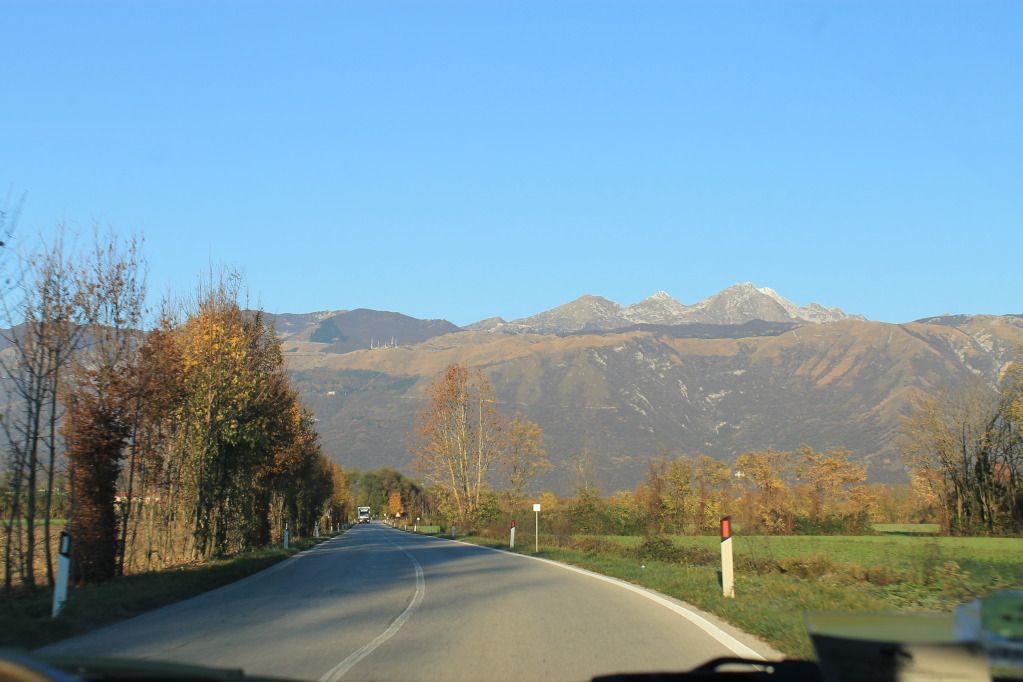 Pretty mountains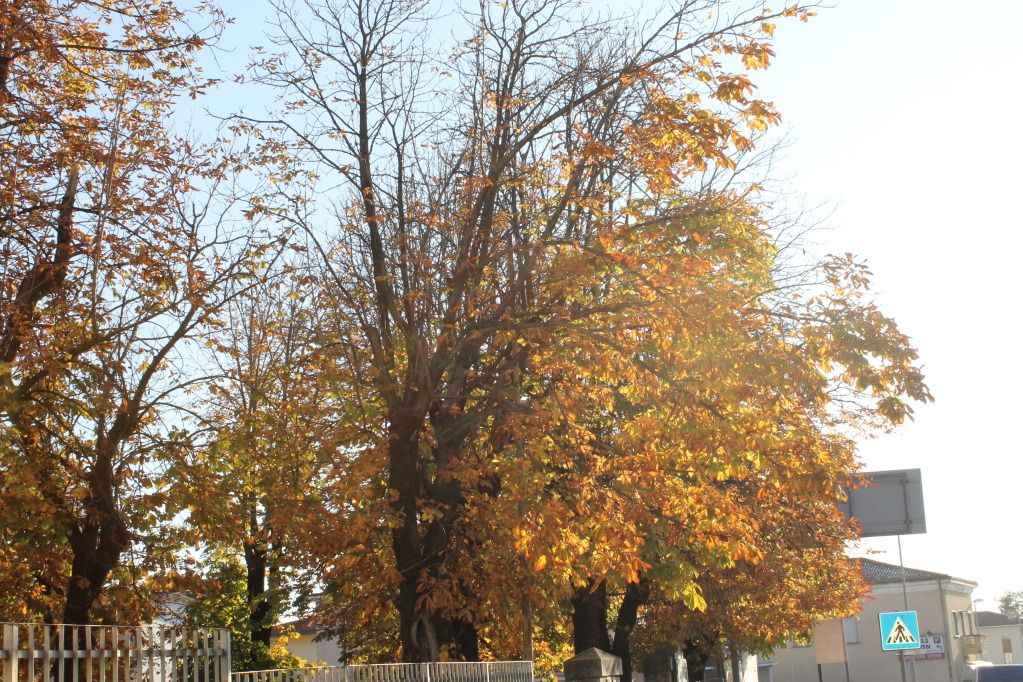 Pretty fall trees in Aviano.
Will and I went to the Aviano weekly market. We got there super early so the vendors were still setting up. But we still managed to do some shopping. I picked out a present for my mama and Will picked out rugs for our kitchen. Our cold feet will be so grateful!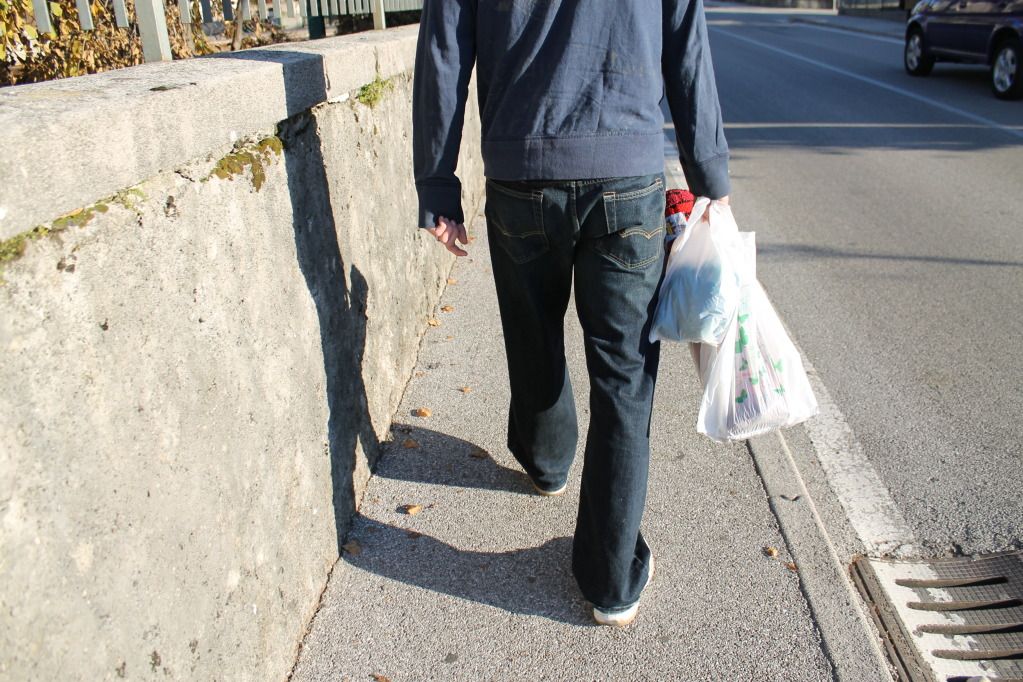 One of our new rugs! They're matching, one's just longer than the other.
After the market, we headed to the laundromat on base. I like the one on Area F better, but it seemed silly to go out of our way when Area 1 was right down the street.
While we waited for the machines, Will treated me to a coffee at Deja Brew. I don't make it a habit of drinking coffee, so when I do get my white mocha fix it's an extra special day.
When we got home, I made some apple muffins. Turns out, I'm terrible at cutting apples. But I'm great at baking muffins. After a lot of near finger chops and cursing, they came out beautifully!