We didn't have anything specific that we wanted to see in Trieste after
Miramare Castle so we just parked and walked.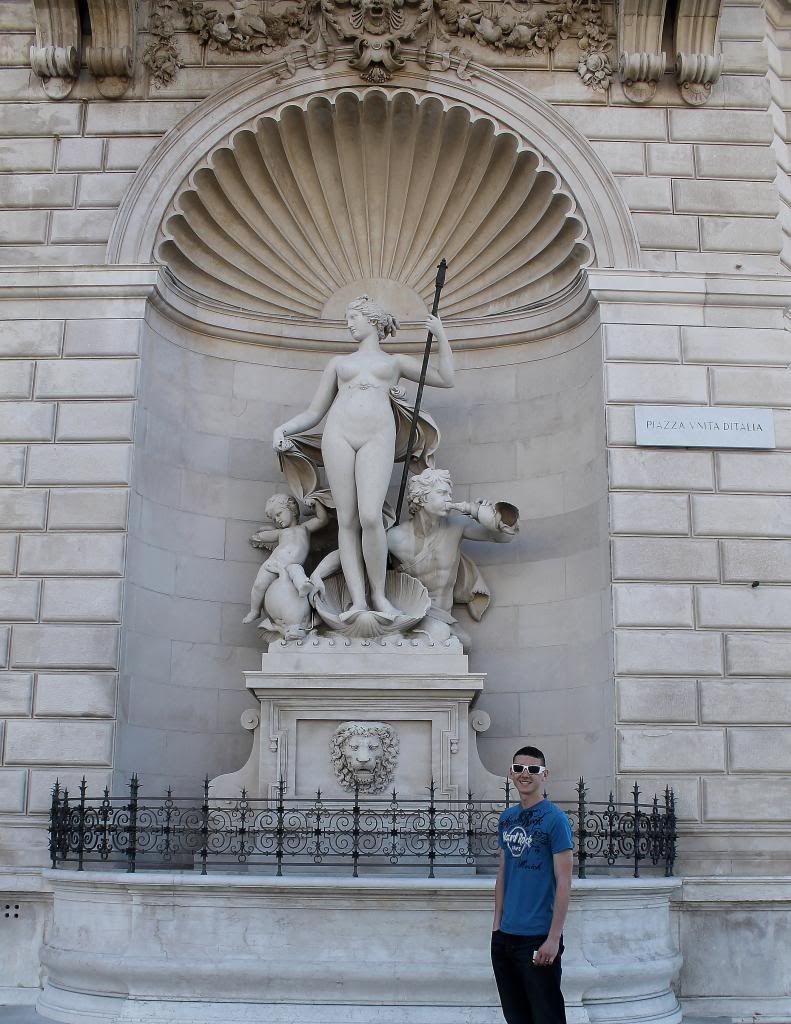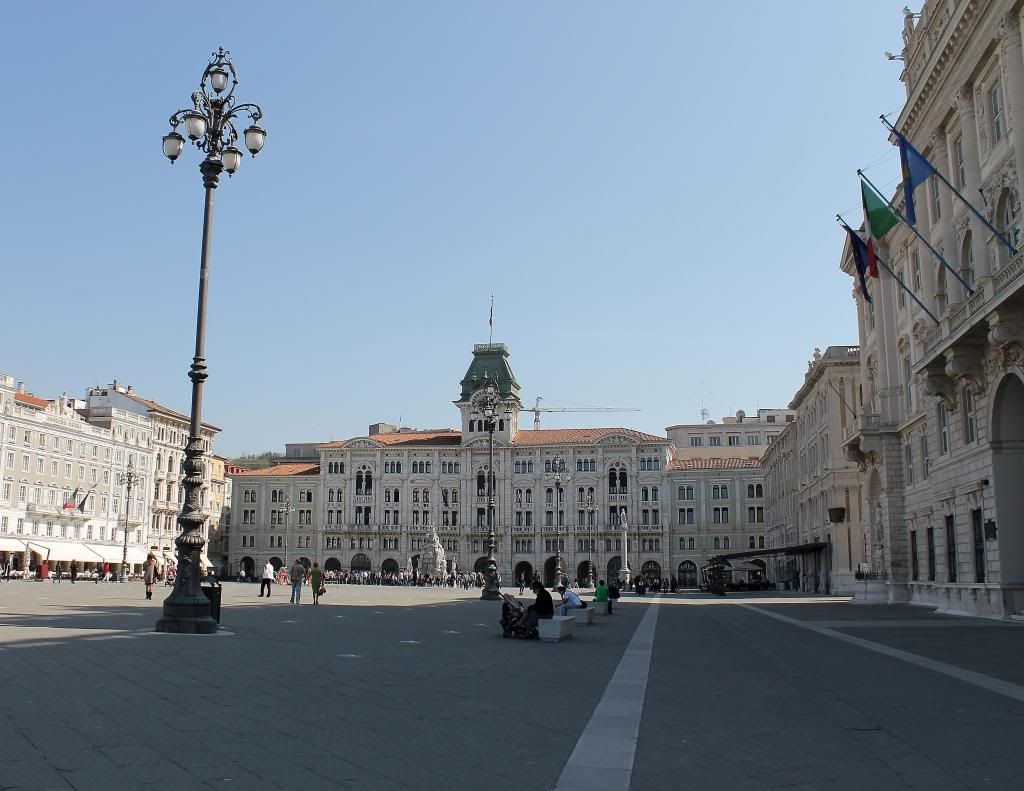 We started out at Piazza Unità d'Italia or Trieste's sitting room. It's the largest square overlooking the sea in Europe. The building straight back is the town hall.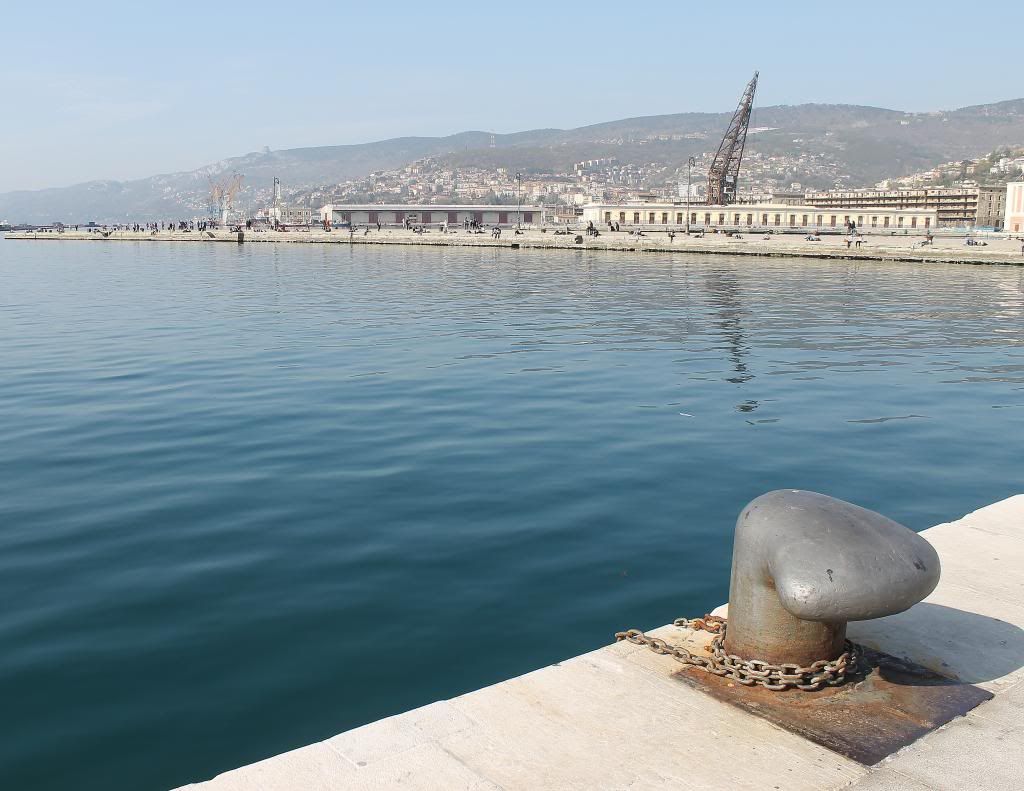 It's hard a little hard to pick out, but that is a 246 meter long pier called Molo Audace. If you walk to the end, you get a great view of the Piazza Unità d'Italia as if you're a ship coming into the harbor. Walking on it is supposed to be like you're walking out to sea. We didn't get to walk on it though because it was full of sunbathers.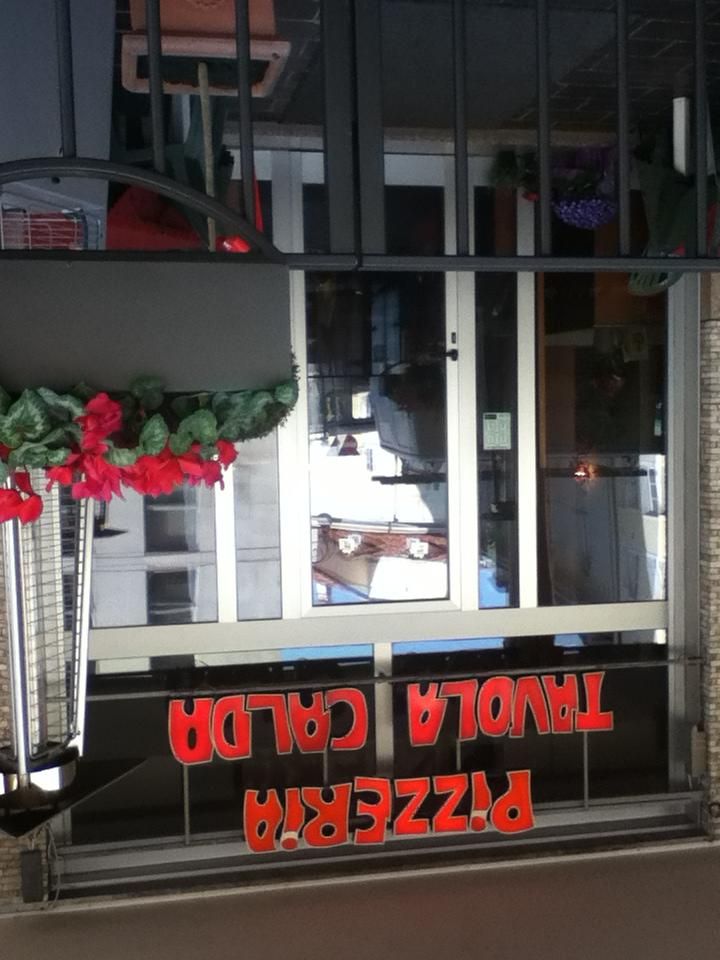 We were starving by this point, but it was a weird time between lunch and dinner so it took us a while before we stumbled onto this pizzeria. They were actually just closing up to get ready for dinner, but they sat us anyway. They were really nice about it and didn't snub us even though we were probably inconveniencing them. Our pizzas were delicious! I got a prosciutto pizza and Will got a patate fritte and prosciutto pizza...french fry pizza. The Italians sometimes call it the Americano pizza. If it's not french fries, it's hot dogs. They have a weird concept of what we eat in the US. We'd been seeing the french fry pizzas a lot and Will had to order it just once to see what it was like. He liked it, but doubts he'll order it again.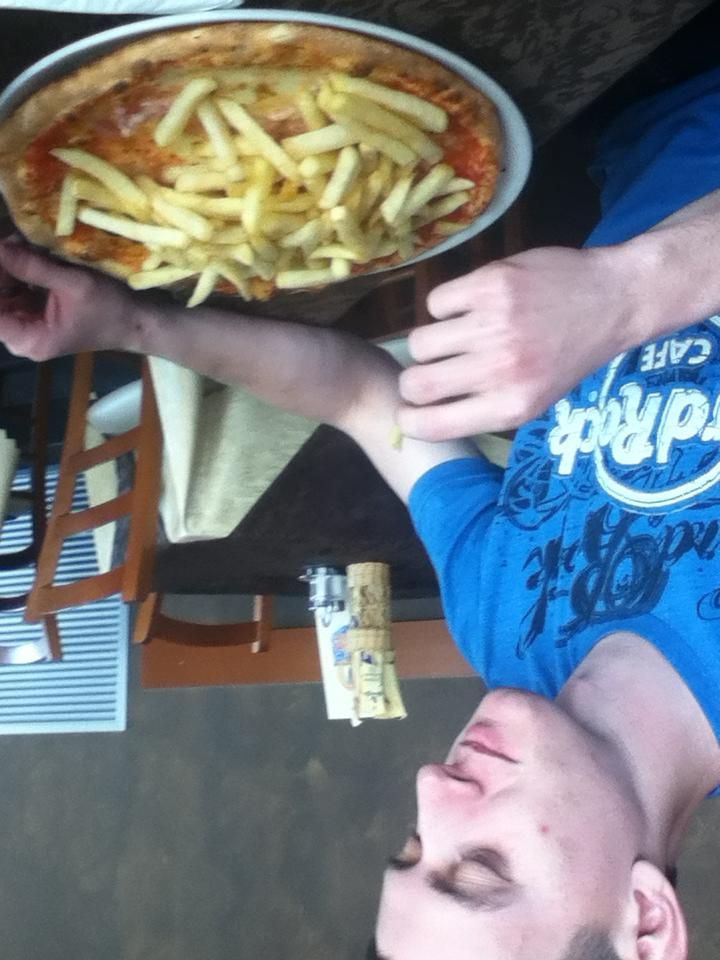 After our meal, we just wandered around and took in the city.