While we were at the Panathenaic Stadium, I turned around and noticed there was a nice view of The Acropolis.
"Hey! Hey, Mama! Will!"
"HEY! Look over here and smile!"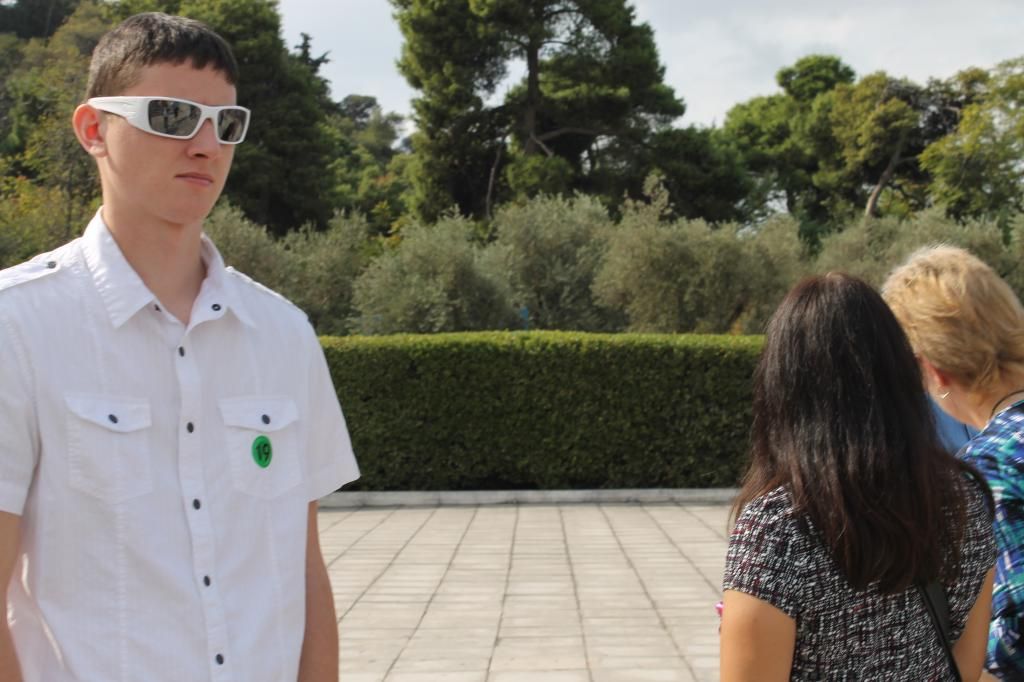 "SERIOUSLY?"
Palm, meet face. I gave up after the third attempt. Oh and they were standing maybe two feet away from me the whole time.
I could do a whole series of the two of them "not hearing me" aka what I call "ignoring me".