I have been dying to go to Greece since I was very very young.
Sidebar: I started reading at a young age. By reading I mean devouring all the books I could. True story: Seester and I got grounded from reading as a punishment when we didn't do our chores. So that kind of gives you an idea of what I mean by I was reading at a young age.
All those Greek mythologies and the Hercules show (you know which one I'm talking about...the one with Kevin Sorbo) had me falling in love with the country. So you can imagine how much I was looking forward to this stop on our cruise.
After some research and discussion we decided to book a tour for this stop. We wanted to see as much as possible as efficiently as possible and we wanted reliable transportation. It's a good thing we did! There were three major cruise ships docked at the same time, each carrying over 2,000 passengers. The traffic was HORRIBLE.
Our tour guide and bus
Our first stop was The Acropolis. It was a traffic jam from start to finish. But that didn't stop me from giddily running around snapping millions of pictures.
The ridiculous crowds at The Acropolis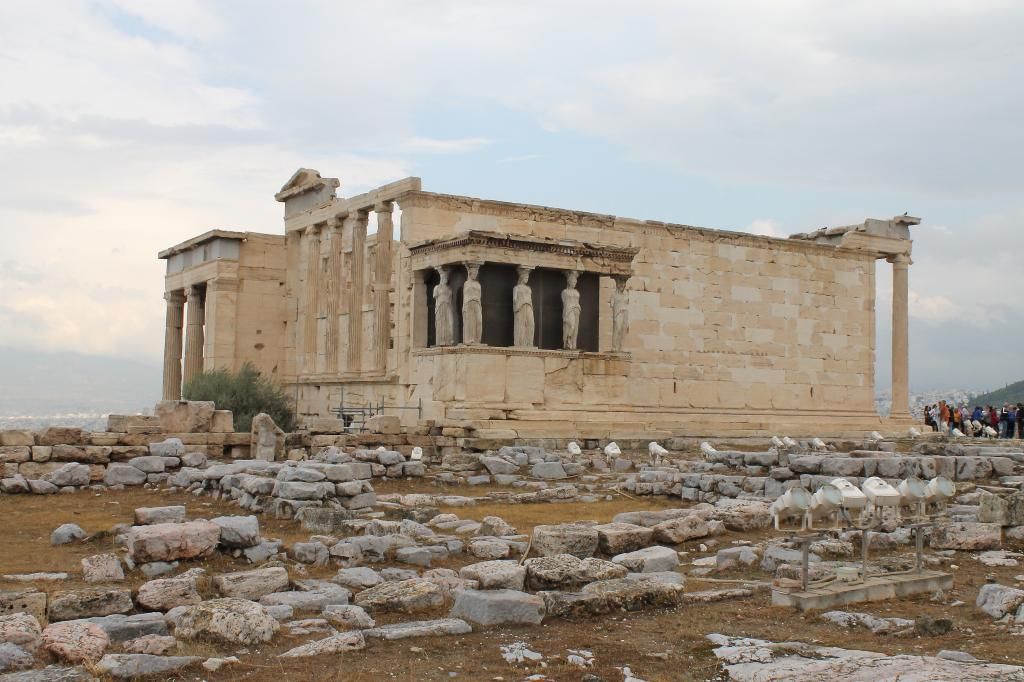 The Erechtheum
Parthenon
Then our bus stopped by
Panathenaic Stadium, home of the first modern day Olympic Games.
In front of the stadium
Such a pretty venue to see in person
After that, we were dropped off in Plaka. We walked a short way up to The Acropolis Museum. They had an excavation site beneath the building. There were glass floors so we could see what was going on down there.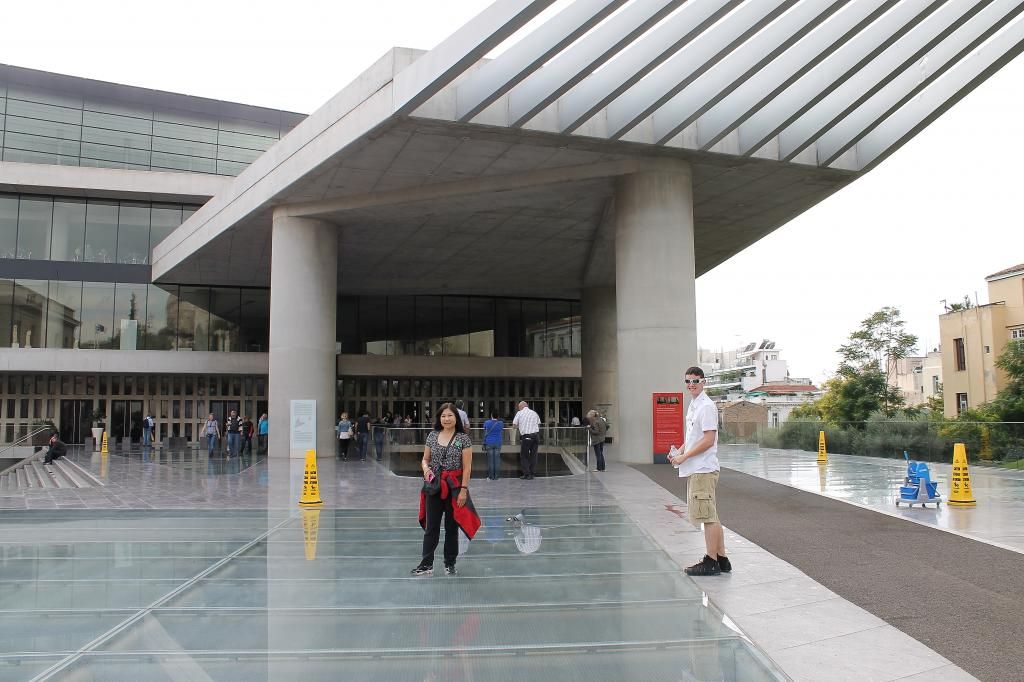 The Acropolis Museum
Next we walked by Hadrian's Arch on our way to The Temple of Zeus.
Gateway between old and new Athens
The Temple of Zeus with The Acropolis in the background.
We rounded out our time in Athens with some Greek yogurt. I got mine with local honey and walnuts. I'm not normally a fan of nuts, but it was delicious with my yogurt.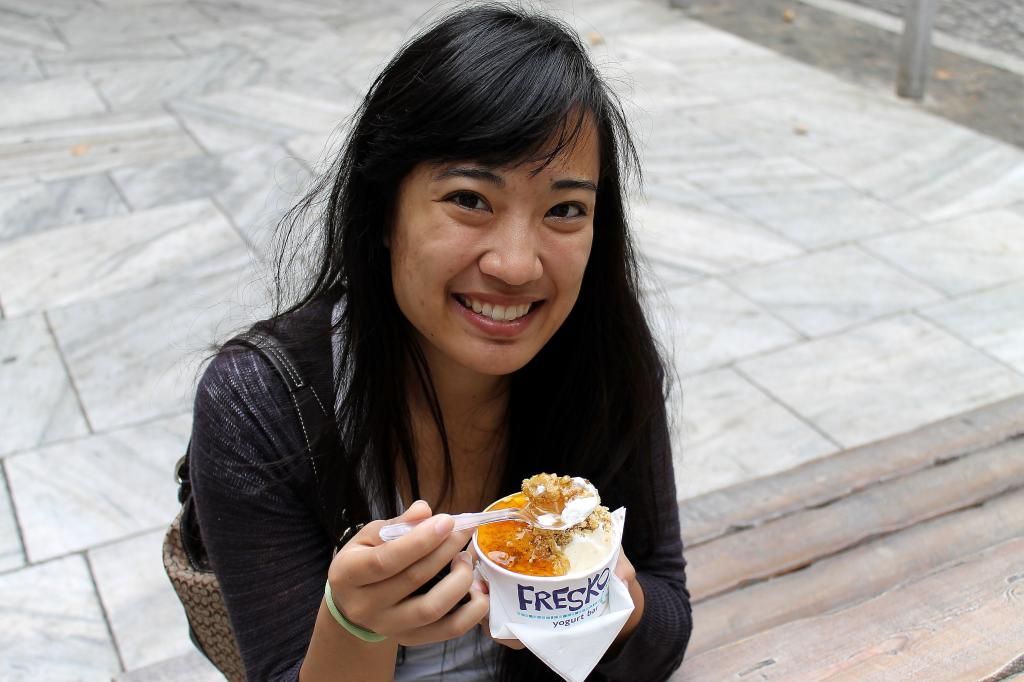 Greek yogurt!