Cruise Stop #1: Bari, Italy
I assumed Bari would be a charming seaside town in southern Italy. I was so looking forward to visiting! But I was wrong. I sure, there were a few charming aspects. But for the most part Mom, Will, and I spent our time making the best of the trip. Luckily we got to see some pretty interesting sites. Unluckily, we docked on a Sunday so only a handful of shops were open. I guess that's a good thing because I'm a big impulse shopper and a terrible window shopper once I get in the spending mood.
The port itself was a typical port. Industrial and not really pretty.
Port of Bari
We made our way through the Bari maze to
Basilica di San Nicola (Church of Saint Nicholas). When we got there, they were finishing up their Sunday service. It was amazing how many tourists didn't care. They walked around taking pictures of the priest and the church without any regard for the congregation. We came back 10 minutes later when they were done.
Basilica di San Nicola
The church has a beautiful golden roof and an amazing...uh...pulpit area. I'm not familiar with what it's officially called. If anyone knows, I'd love to be educated on the matter.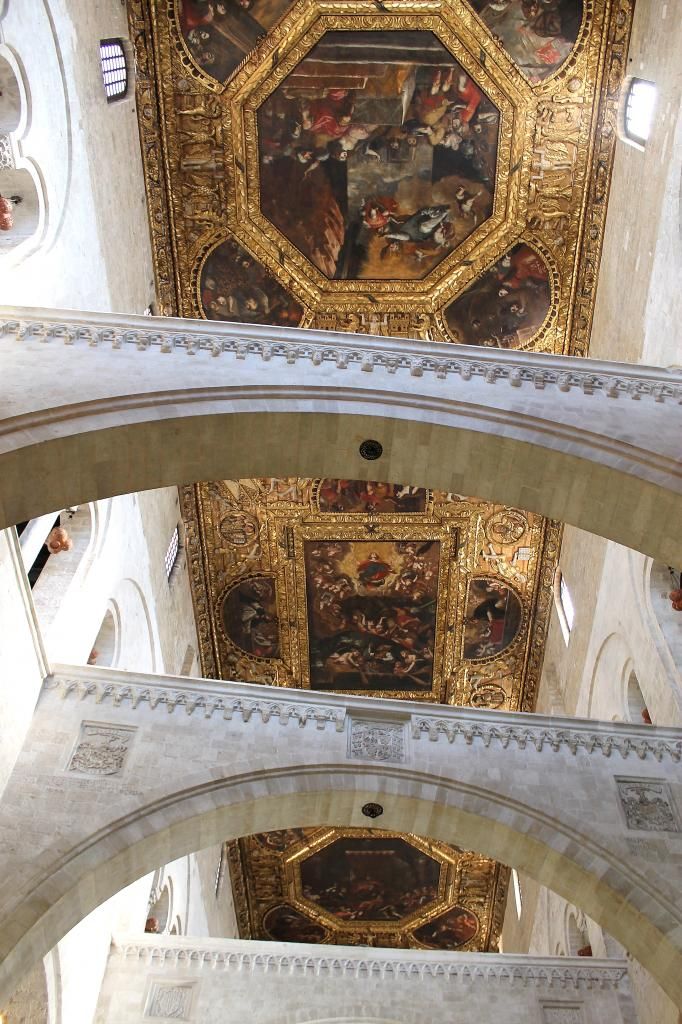 Gorgeous golden roof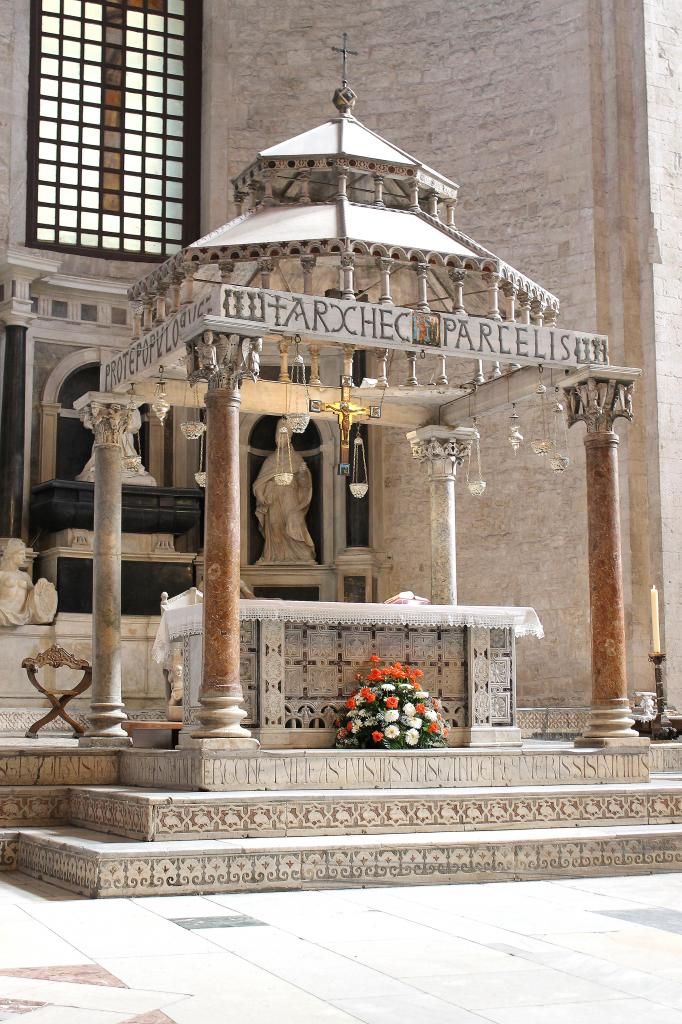 Pulpit Area
We wound our way along the water all the way around to Castello Svevo. They turned parts of the castle into a museum of old artifacts and art.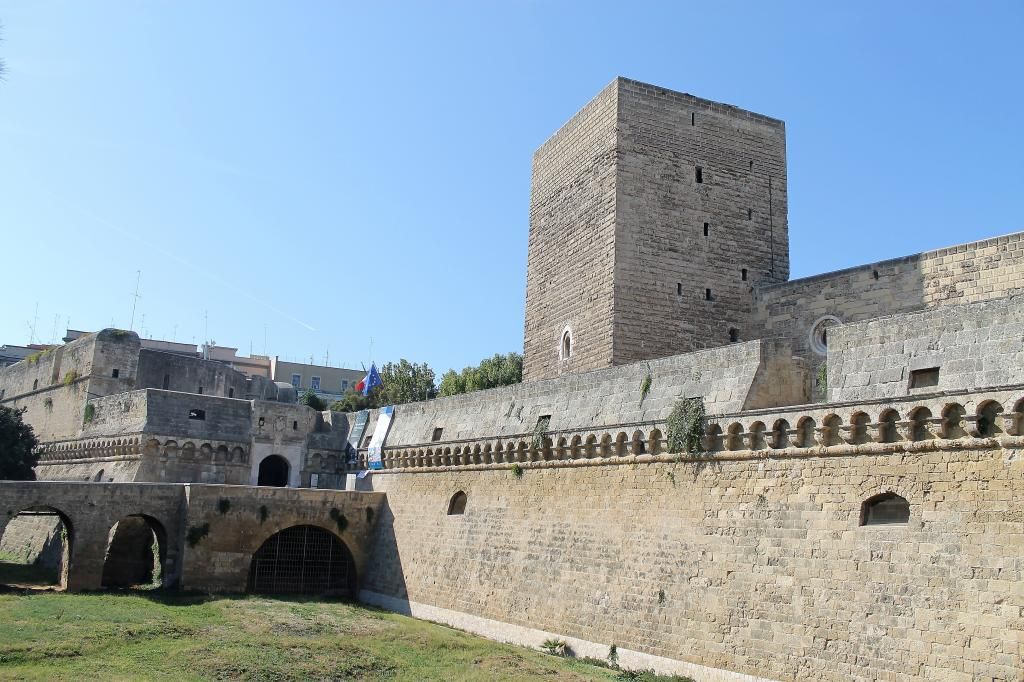 Castello Svevo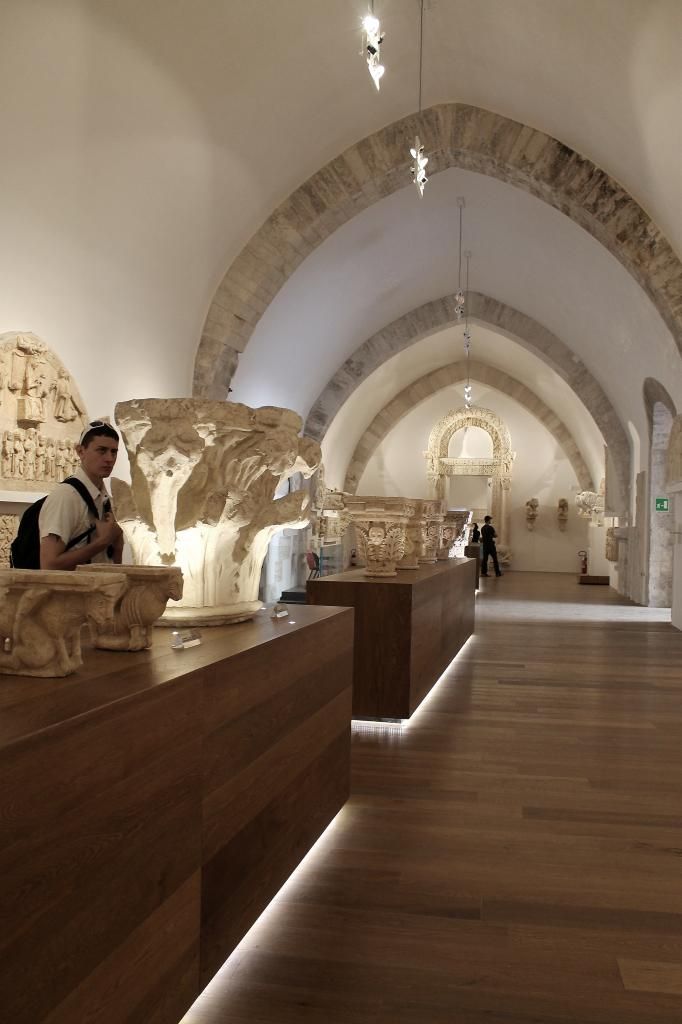 Will checking out some carvings
After the castle, Mama got her first taste of Italian gelato. She chose fragola (strawberry). I had my favorite (yogurt). Will passed and was designated as picture taker for the
momentous
occasion
.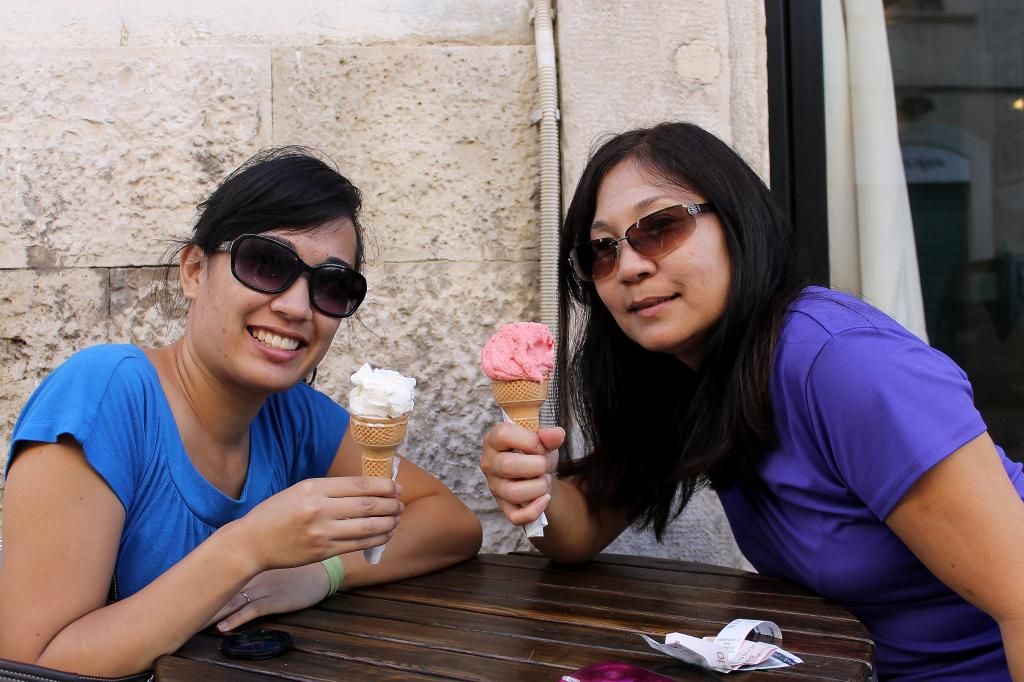 Gelato!!!
Next, we found the
Cattedrale di San Sabino aka the Bari Cathedral.
Cattedrale di San Sabino
Mama wanted to take more pictures of the cute buildings we found, so I took a rest on a bench and I found this graffiti: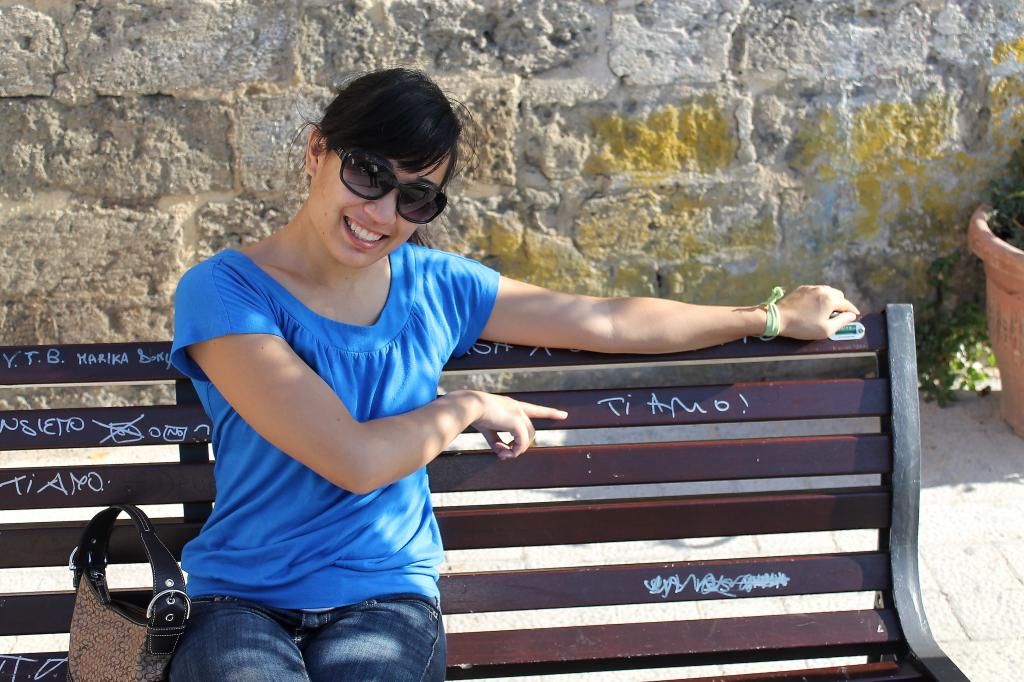 Ech loves Will
After getting back to the boat, going to dinner, and seeing that night's show we got back to the room to find this surprise!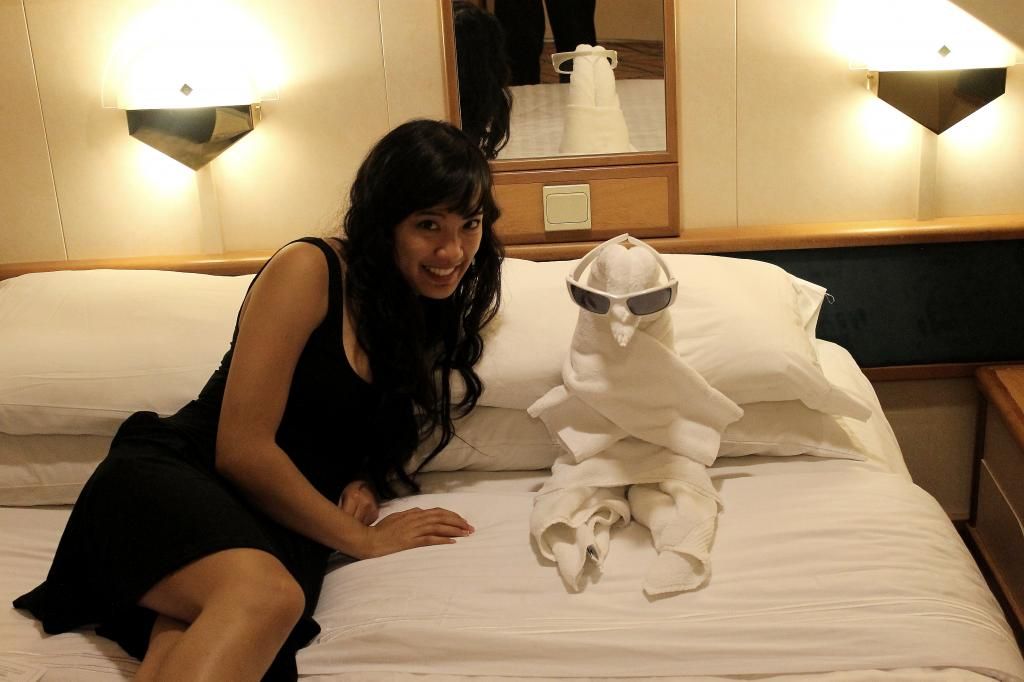 Mr Penguin
Will had left his sunglasses on the bed so our attendant used them for his work of art. We were thoroughly entertained by our little penguin.