Cruise Stop #2: Corfu, Greece
The port of Corfu was outside the actual town so we used the ship's shuttle service and got dropped off in town.
On the shuttle with Mama
The shuttle stop was right outside the Old Fortress of Corfu and it had just opened so we decided to check it out first. We only saw a few couples the entire time we were exploring the huge fort.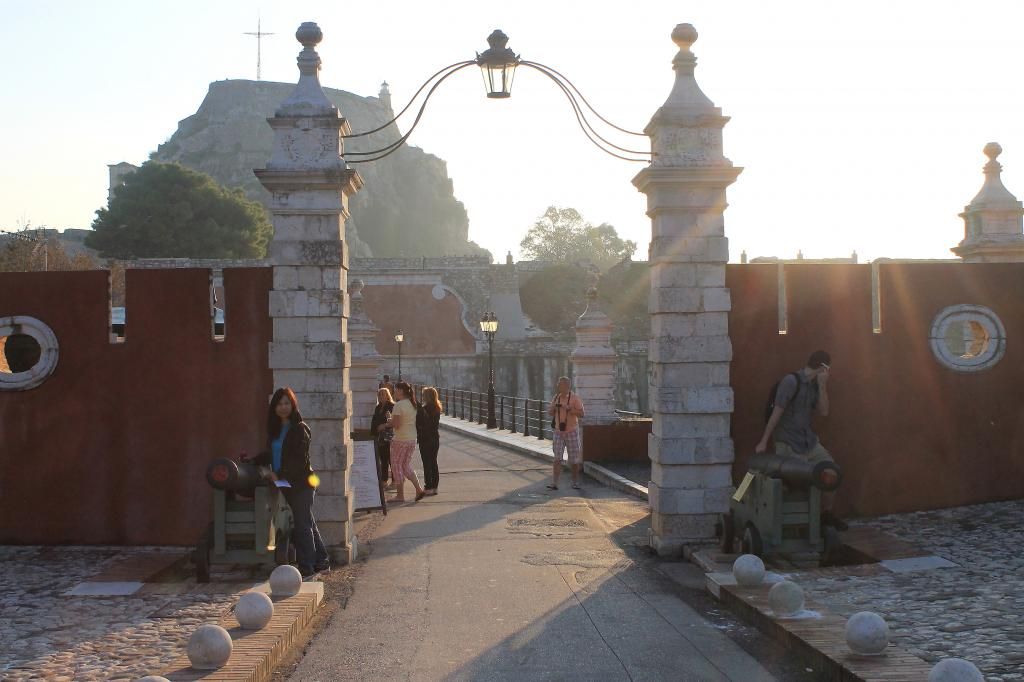 The entrance to the Old Fortress (Will is pretending to fire the cannon)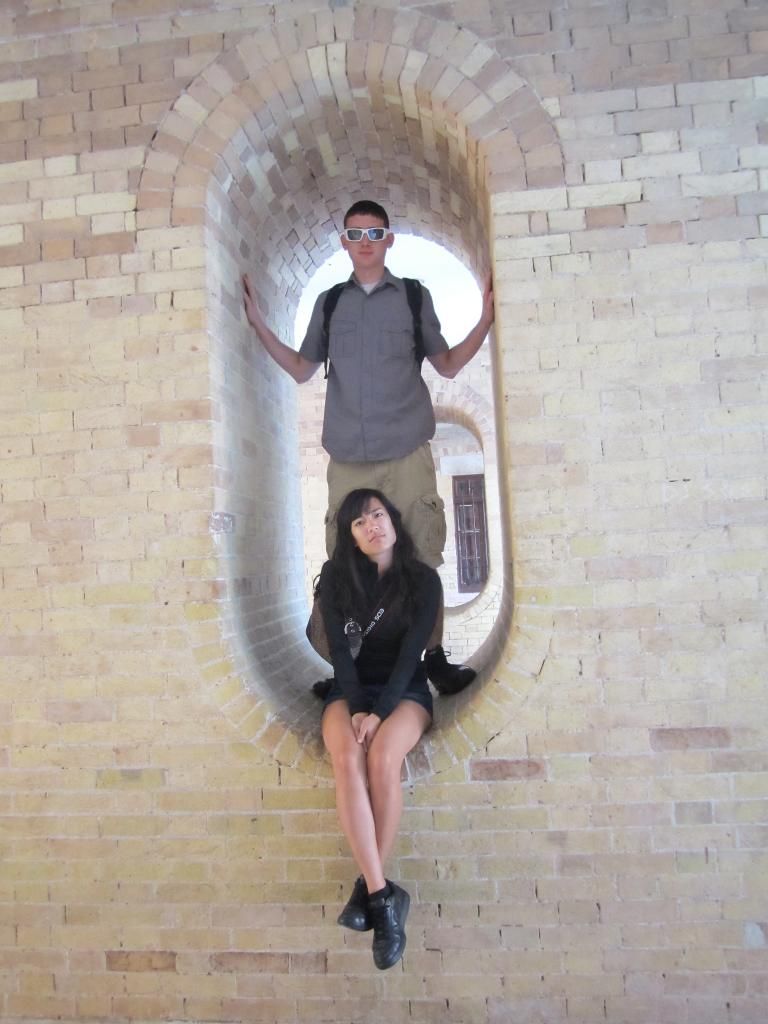 Ech & Will
Church within the fortress.
We started wandering through all the areas and realized that we could climb to the very top.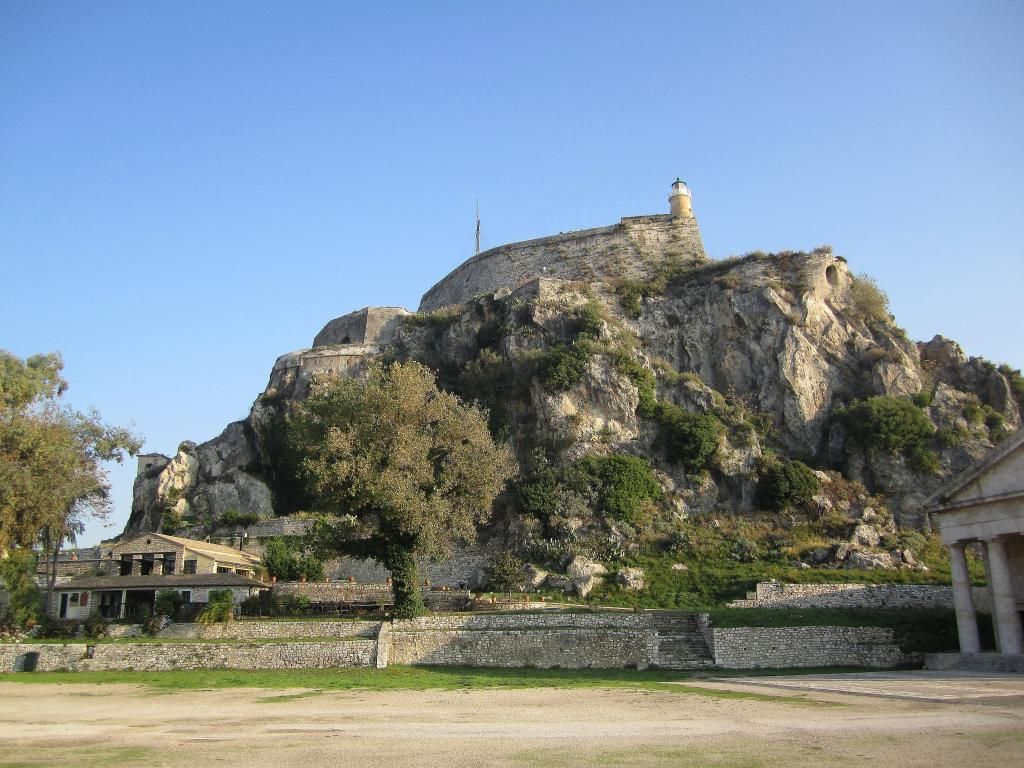 We followed a path that wrapped around to the top.
There were some amazing views from there.
View from the top
By the time we made our way back down, a lot more people had started showing up so it's a good thing we got all our pictures in early.
After that we wandered through the streets and shopped.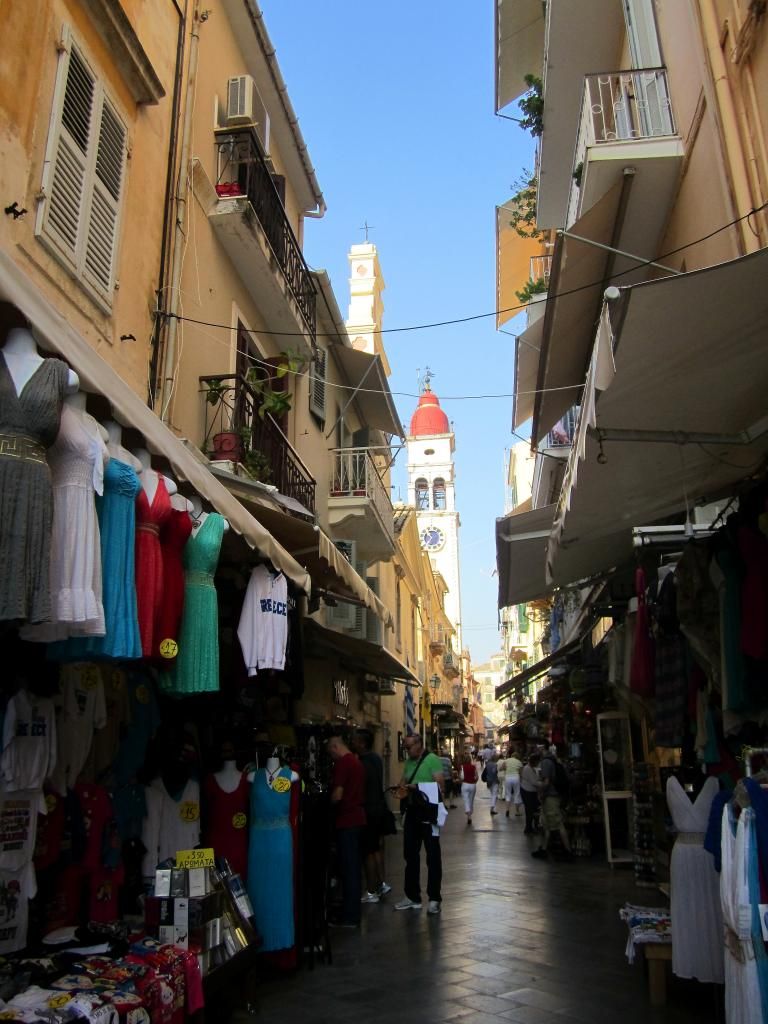 Shopping in Corfu
I got myself a Nutella crepe...best crepe I've had in a long time.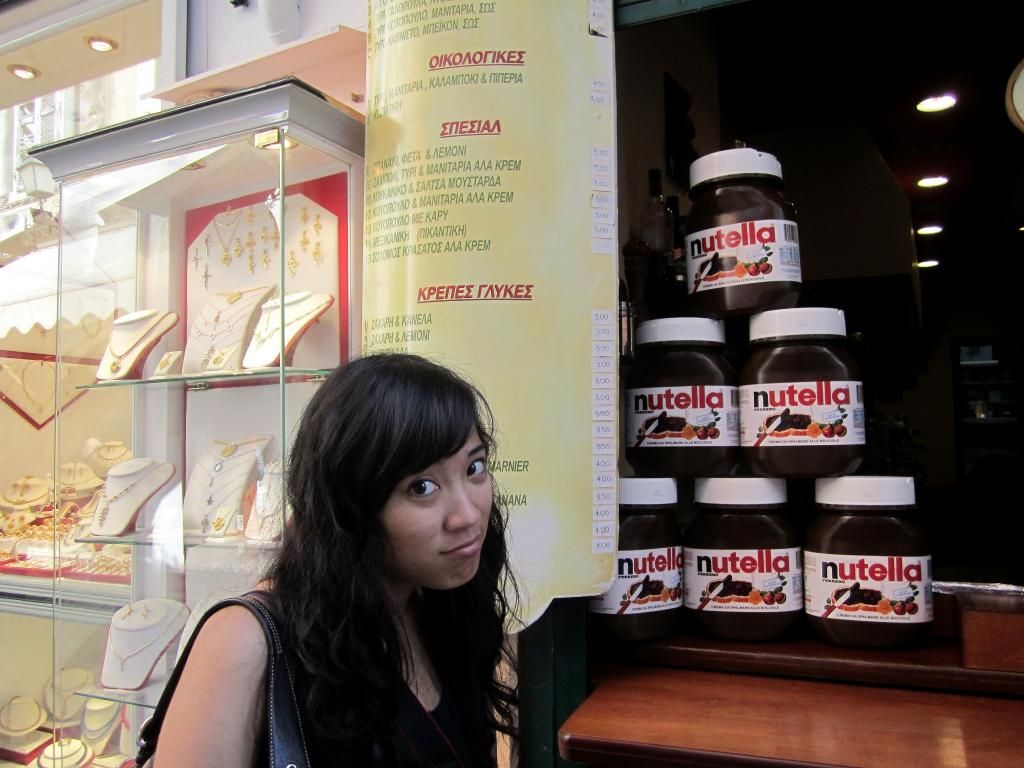 Mama was awed by the size of the Nutella jars.
While I ate, Mama and Cass tried out a fish spa. Fish freak me out so even when I was done eating, I had no desire to join them. I like to look at pretty fish. But it's the idea of them touching me that gives me the heebie jeebies.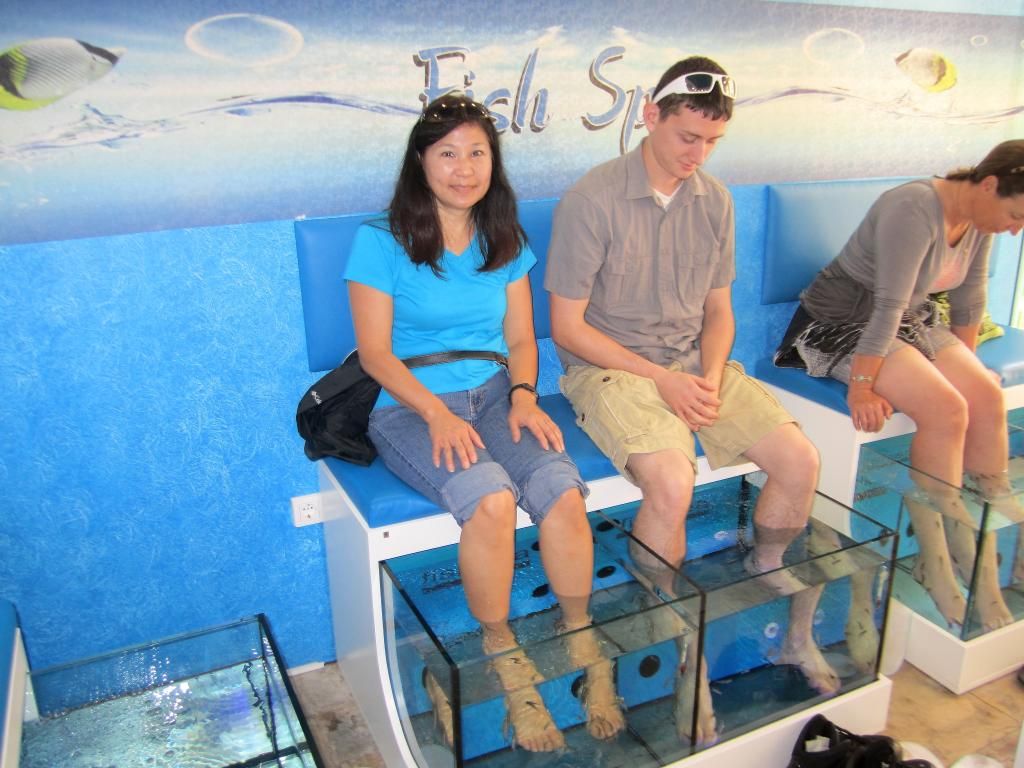 Letting fishies eat their dead skin...gross.
That night they had an aerial show in the center of the ship and an Abba show. The aerial show was pretty cool. The Abba show was just alright. I only recognized the songs from Mamma Mia!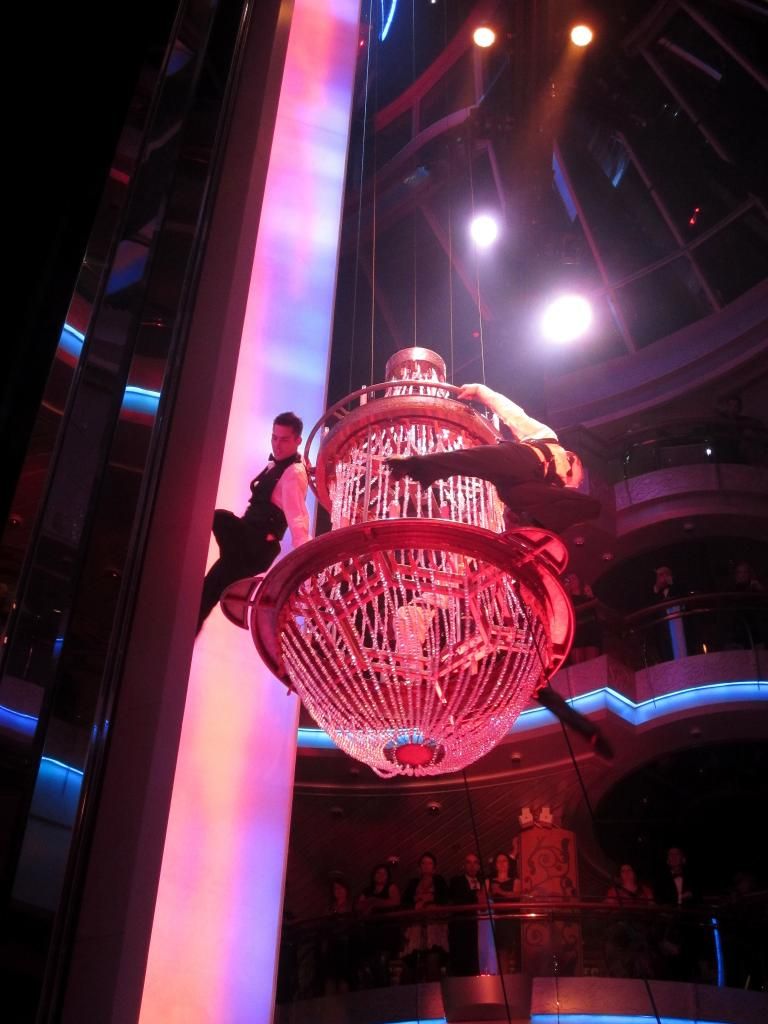 They danced on the ship's chandelier. So cool!
We all enjoyed Corfu. The fortress was well worth the entrance fee and we found some great buys in Old Town Corfu.