Did you watch this week's Grey's Anatomy? I swear that show makes me feel so many emotions every time I watch it. This week one of the plot lines had to do with Bailey and her upcoming wedding and it got me thinking about pre-wedding cold feet.
I had them. Big time.
Getting married is a big deal. I know a lot of people these days don't really put as much worth into marriage as they used to. Wedding vows mean something to me and I don't take them for granted.
So all that together means I was feeling a lot of jitters. Was I really marrying the love of my life? Is Will
the
love or just
a
love? 'Til death do us part is a really really long time.Was I really prepared to deal with all the ups and downs that come along with all those years? On top of that, I was finally living in Portland again after graduating from college. Was I really ready to give up the city I love, my family, and all my amazing friends to be with this guy?
All of the dreams I had about sharing my life with Will far outnumbered all the doubts. Will is the love of my life, my other half, my soul mate. He annoys the crap out of me and makes me laugh the way no one else can. Somewhere in the back of my mind I must have known all this because I never once thought about backing out of our wedding on the week of. That sunny day in September was far from perfect, but still one of the best days of my life.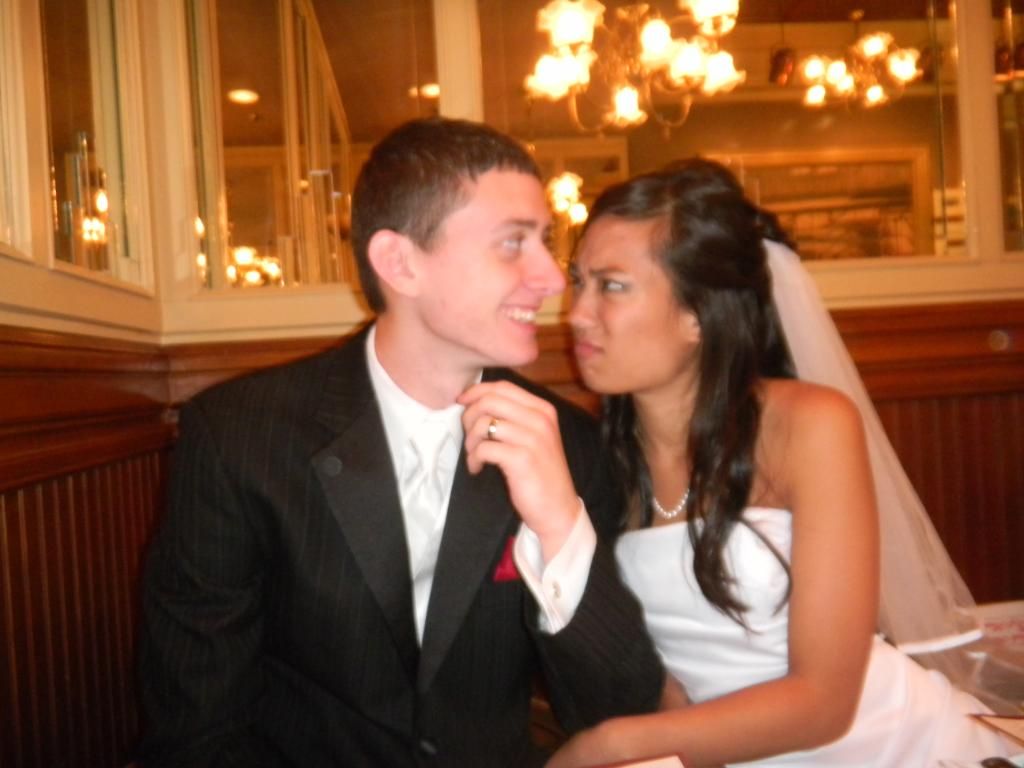 Just married and already giving me grief