Day 2 of our visit to Rome was rainy and cold. Didn't phase Mama and me one bit. Compared to Oregon, it was just another fall day. Will was such a little trooper. Not only was the rain and cold annoying for him, he was also battling a slight fever. We tried to talk him into staying in the room and getting his rest, but he didn't want to miss out.
This was our big self-guided walking tour of the city. We started at St. Peter's Square again, walked dow
n Via della Conciliazione toward Castel Sant'Angelo. We were up and out early in the morning, so there were virtually no people around yet.
Ponte Sant'Angelo
We walked north along the river and crossed at Ponte Regina Margherita. We stopped to take some pictures, but we didn't actually go into any of the churches or buildings we passed. We had a wishlist of places we wanted to see and we were on a mission.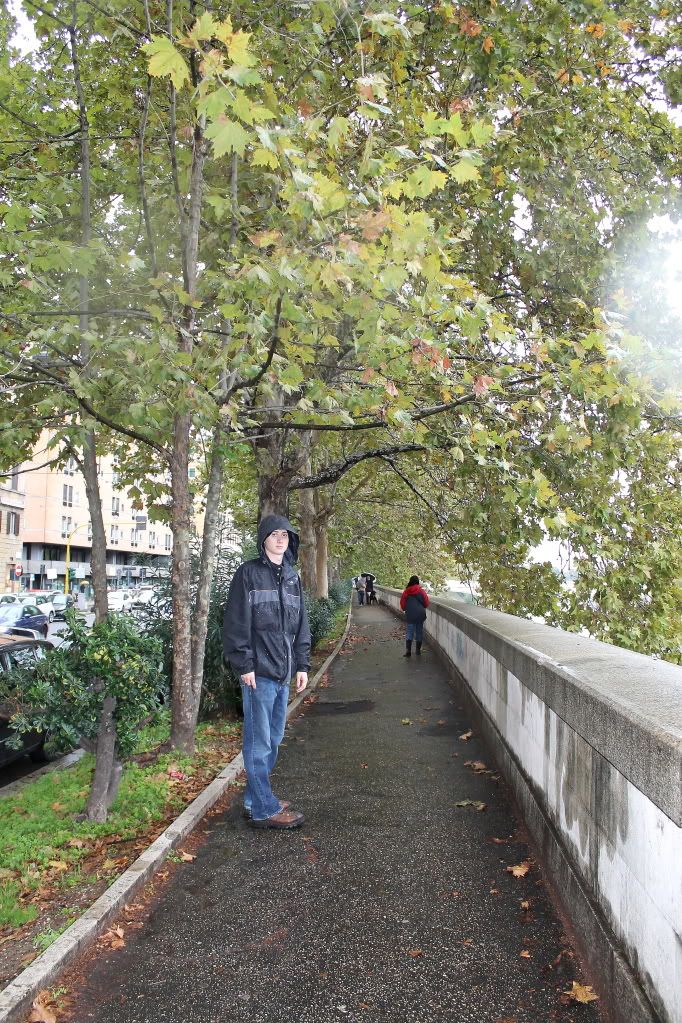 Walking along the Tiber.
Mama and I were thoroughly amused by the teeny little gas stations.
I was appointed Navigator.
There are a LOT of bridges, so I'm glad we had a good map and a sense of where we needed to go. I outlined our route the night before and was able to get us to all our stops with minimal problems.
Our first stop was Piazza del Popolo. It lies just within the northern gate of the Aurelian Walls. The piazza used to be the spot for public executions. Ew. Thankfully, now it's just home to pretty fountains and the second oldest obelisk in Rome.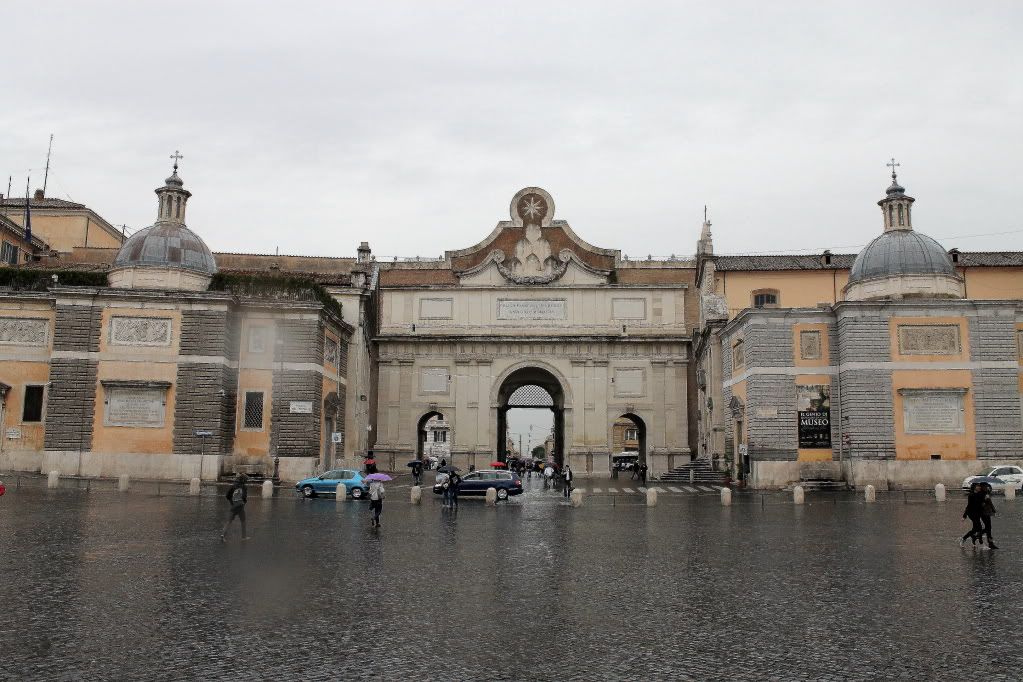 Porta del Popolo
Fountain of Neptune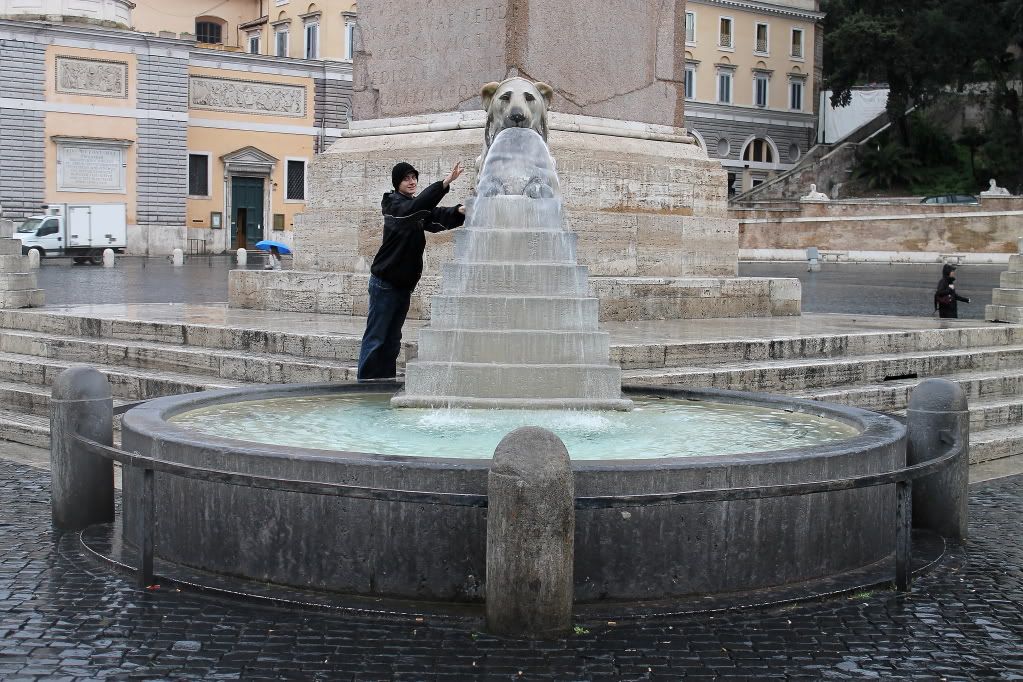 Lion fountains at the base of the obelisk.
From there we went south on Via del Corso. And that's where I'll pick up again next time.