Like I said, we had to squeeze a lot of our sightseeing wishlist into a day's worth of walking. We walked down Via del Corso and veered off to see each of the following. Rome isn't like other major cities. There aren't a bunch of signs pointing you in the direction of the big tourist spots. I can't stress this enough: Use a map and know where you want to go. We used
Map Easy's Guidemap to Italy
. It includes Florence and Venice too. It's not very detailed, but gives you little tips and tidbits about each spot which I love.
The Spanish Steps. I wasn't so impressed. It must be really pretty when they have it decorated with flowers, but it was just plain old steps to me. I wasn't planning on walking to the top, but while I was taking pictures Mama and Will headed up so I had no choice but to follow.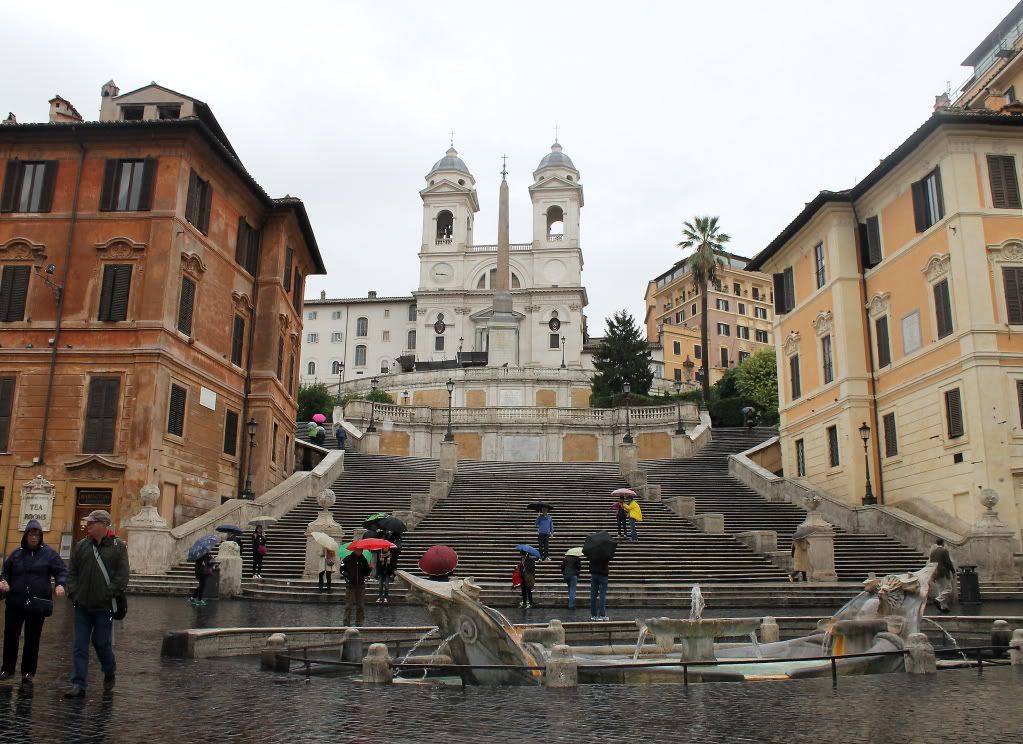 The Trevi Fountain. TOTALLY worth the trek. It was gorgeous and surprisingly empty compared to some of the pictures I've seen. We were able to hang out, get some great pictures, and enjoy the prettiness.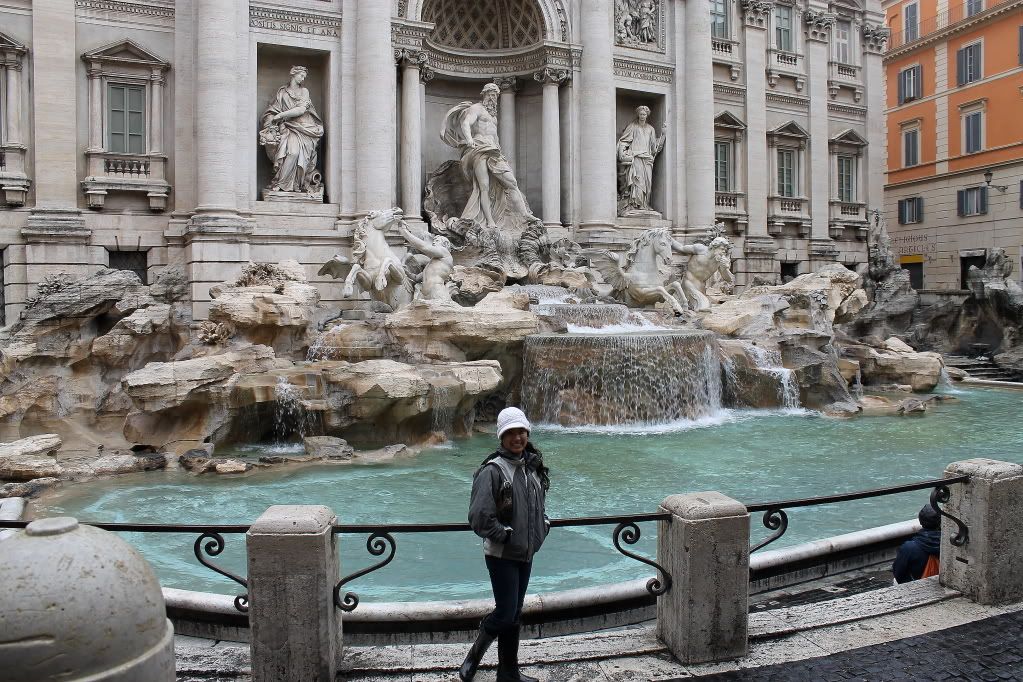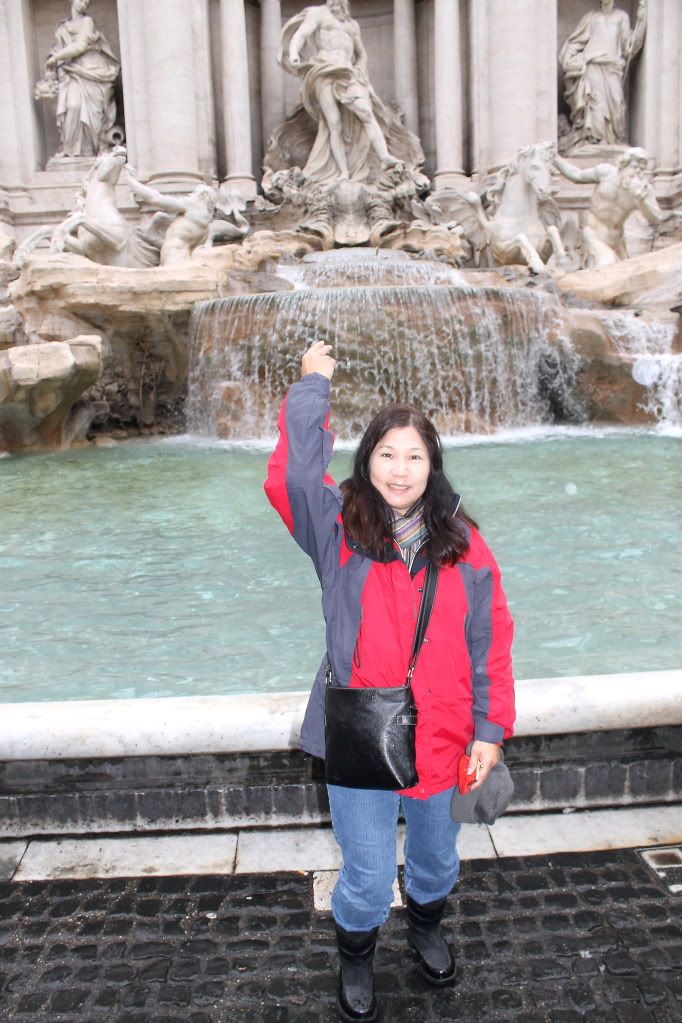 Pantheon. From the outside, it looks pretty crappy. But the porch with all its columns draws you in. Once you get inside, it's kind of amazing. My pictures definitely don't do it justice.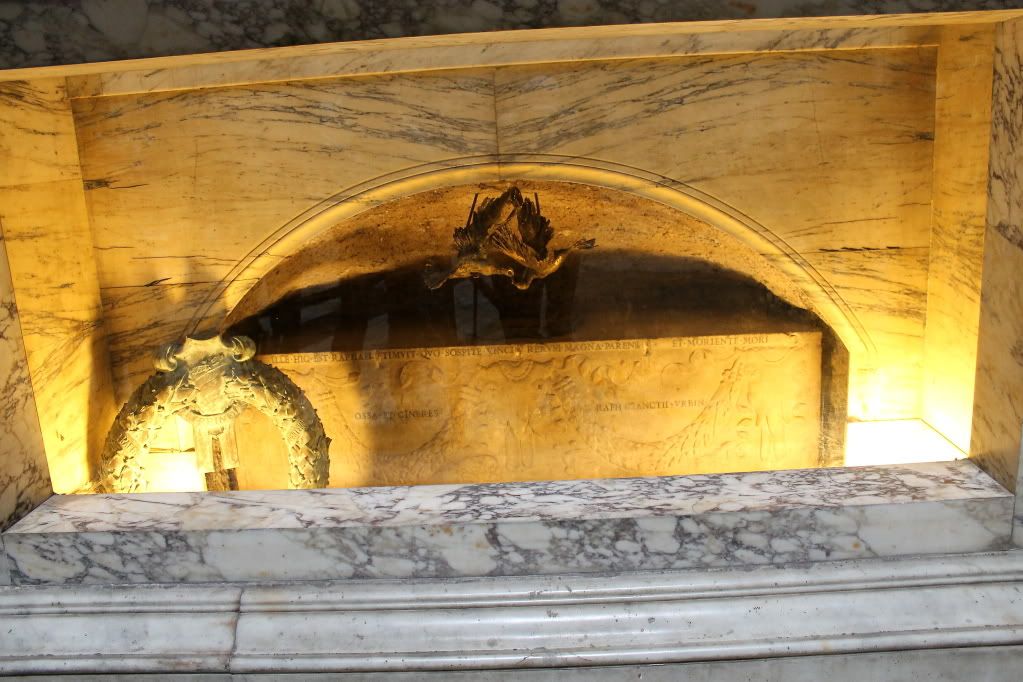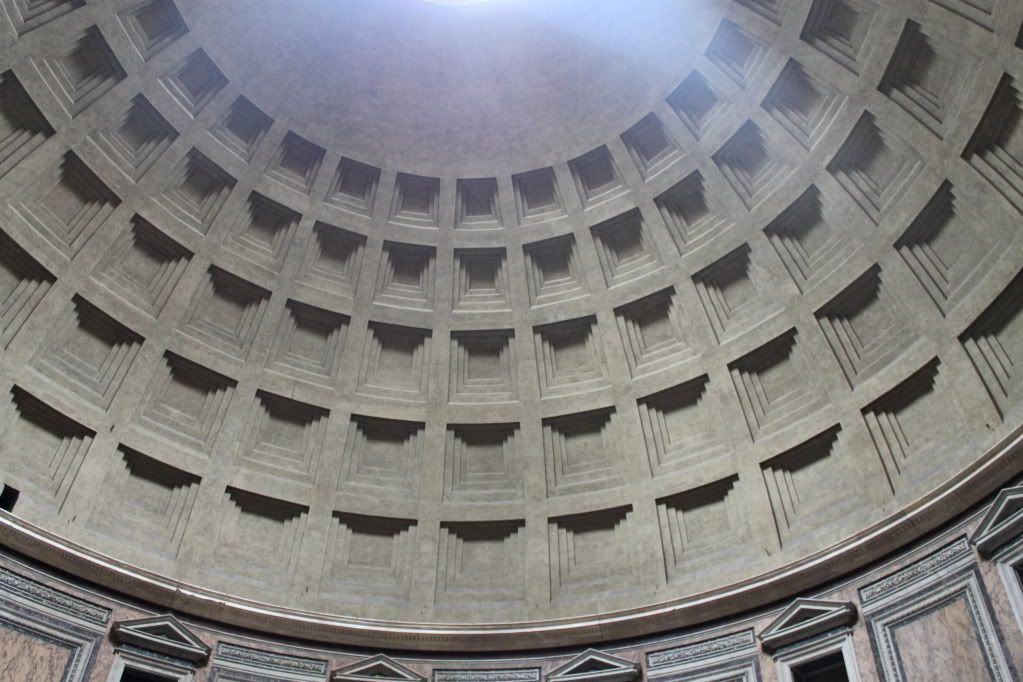 We had passed by the Mausoleum of Augustus, but it wasn't open yet. We visited a couple churches along the way. It always amazes me how beautiful even the smaller churches are. It's definitely worth poking your head into some of them just to take in some lesser known buildings and art. By the time we left the Pantheon, we were all pretty tired and hungry. I'll pick up from here next time.