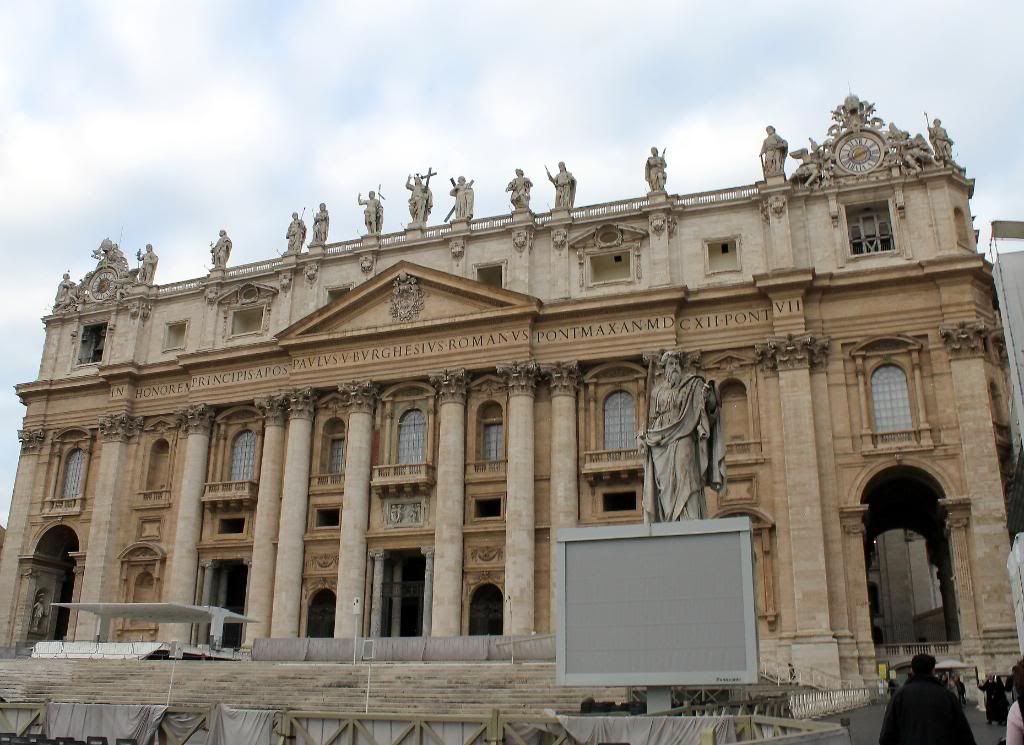 And we're finally on day 3 of our big trip to Rome. We only had two main goals for day 3: Vatican and Colosseum. We woke up early again and made a beeline for Vatican City. There were no lines for the security check so we pretty much just walked right into Saint Peter's Basilica.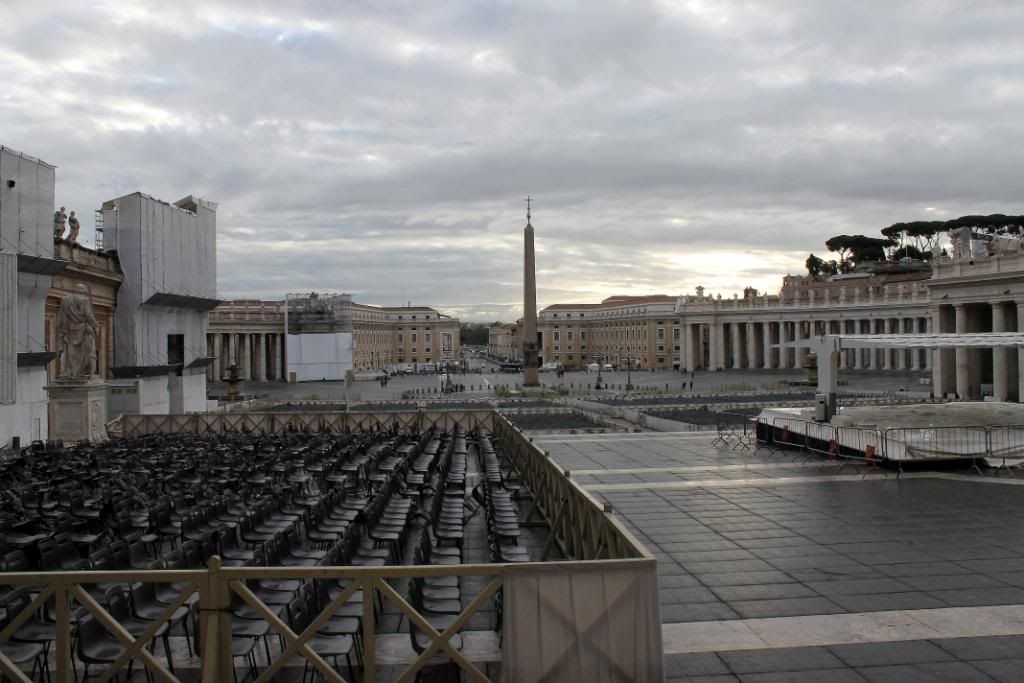 Since it was All Saints' Day, there were a lot of private and public masses going on all over the church. (I realize I just outed myself for being a horribly tardy blogger by letting you know that we were in Rome a month and a half ago.)
Here's the thing about Saint Peter's Basilica. It's
massive
and there really are no words or pictures to truly describe how beautiful it is and how every inch of the building is intricately decorated. I'm grateful we were able to go so early in the morning because it was fairly empty. Even for the amount of people in the church, you could probably hear a pin drop. Everyone was hushed and admired in silence. Everyone was respectful of those there to worship. It was a perfect experience for us.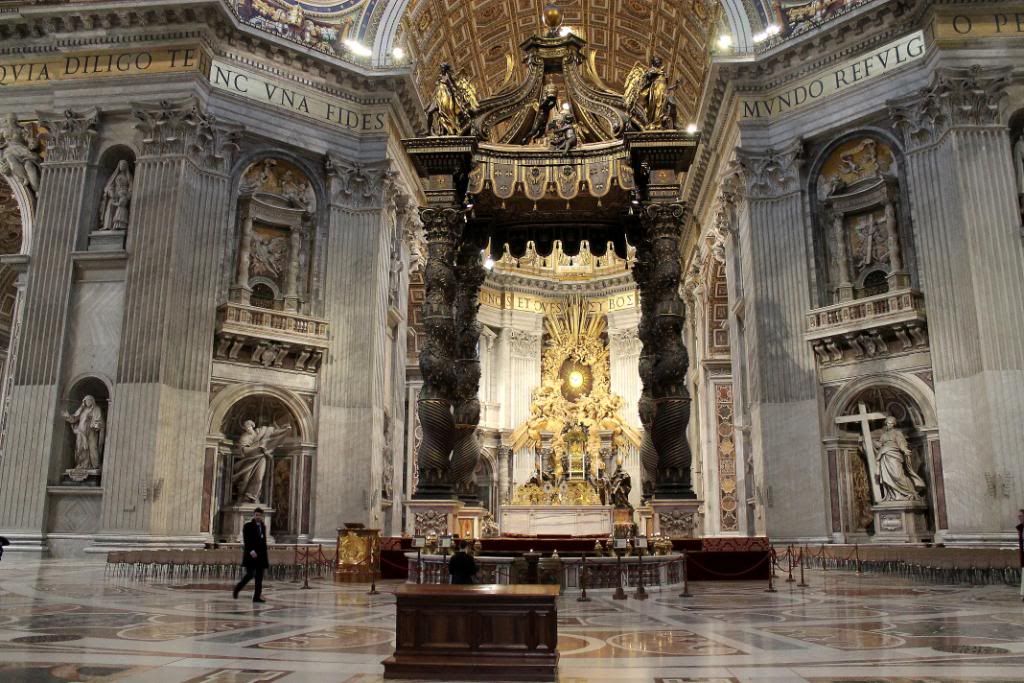 We also decided to climb the dome to the tippy top of the basilica. We really didn't know what we were getting ourselves into. I think the following pictures will explain how ridiculous the climb was.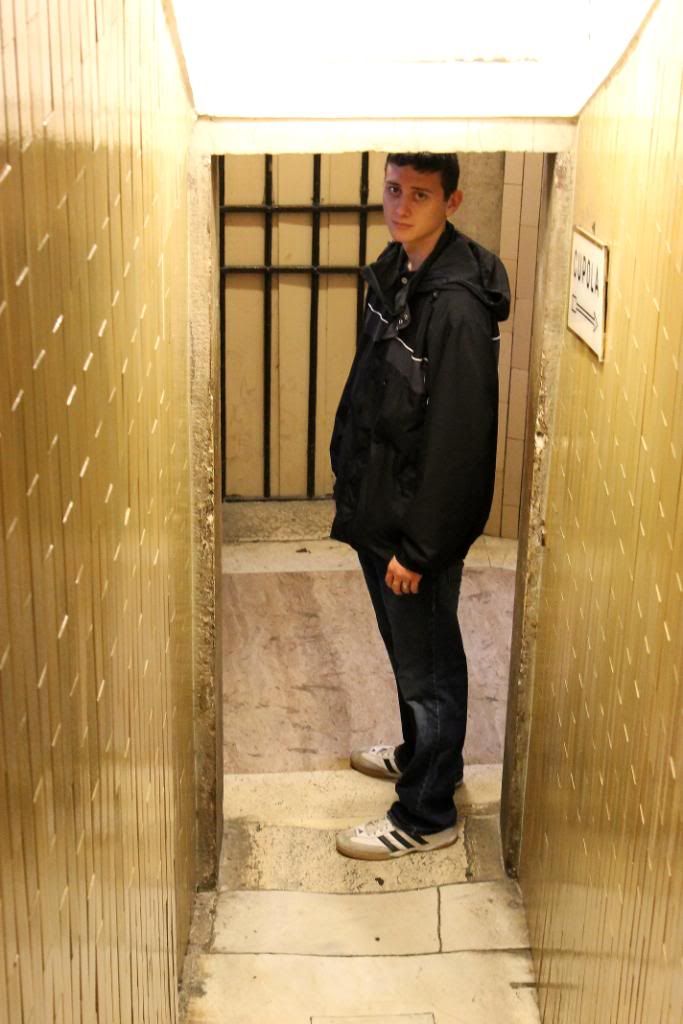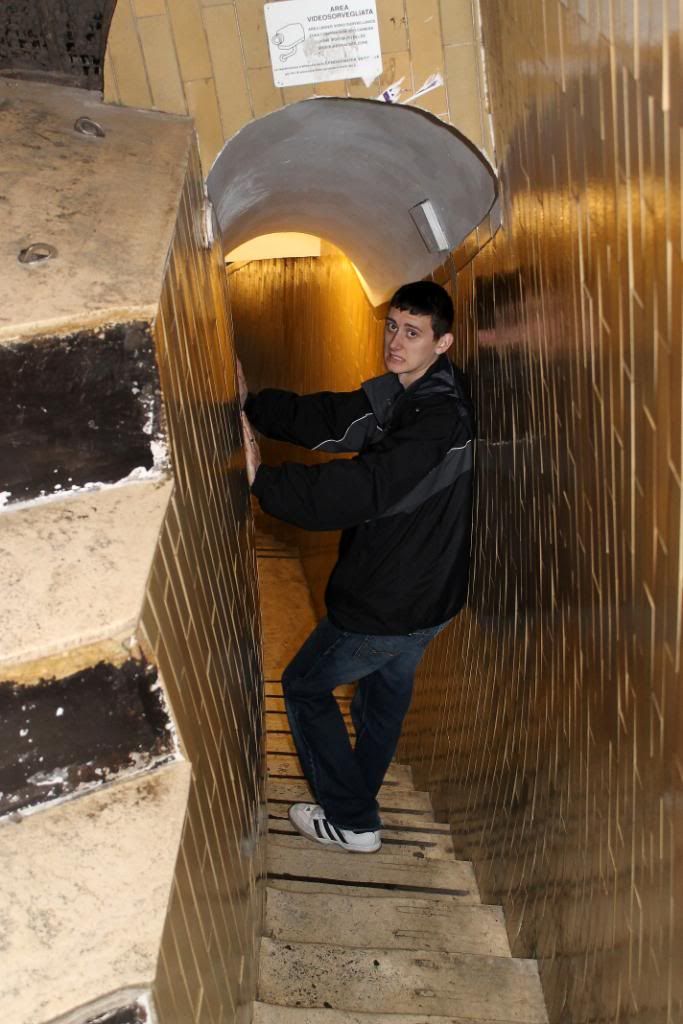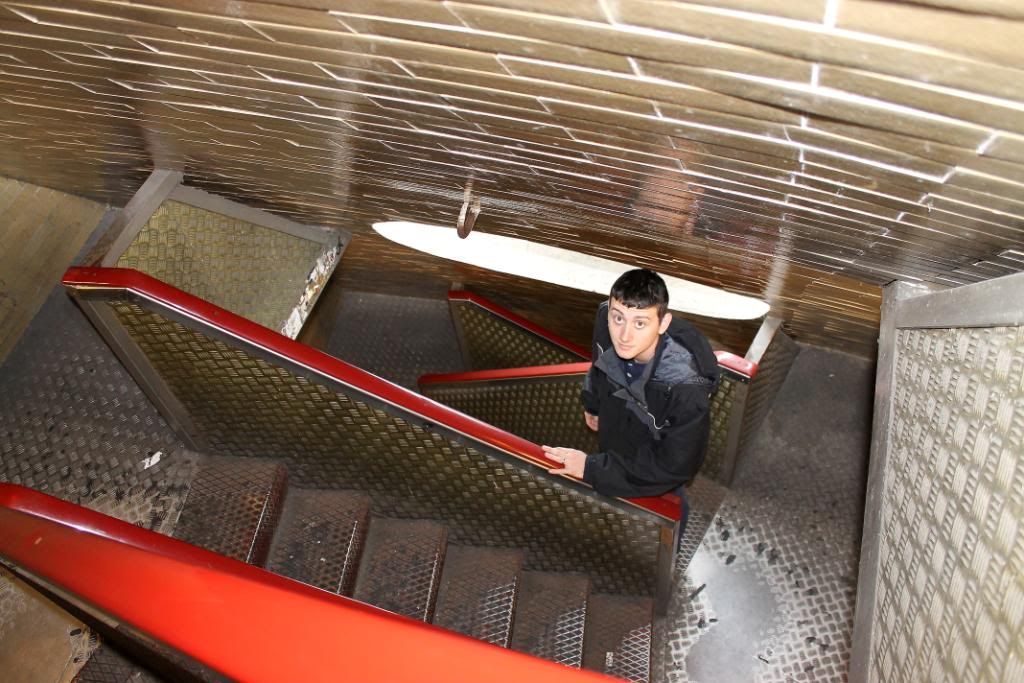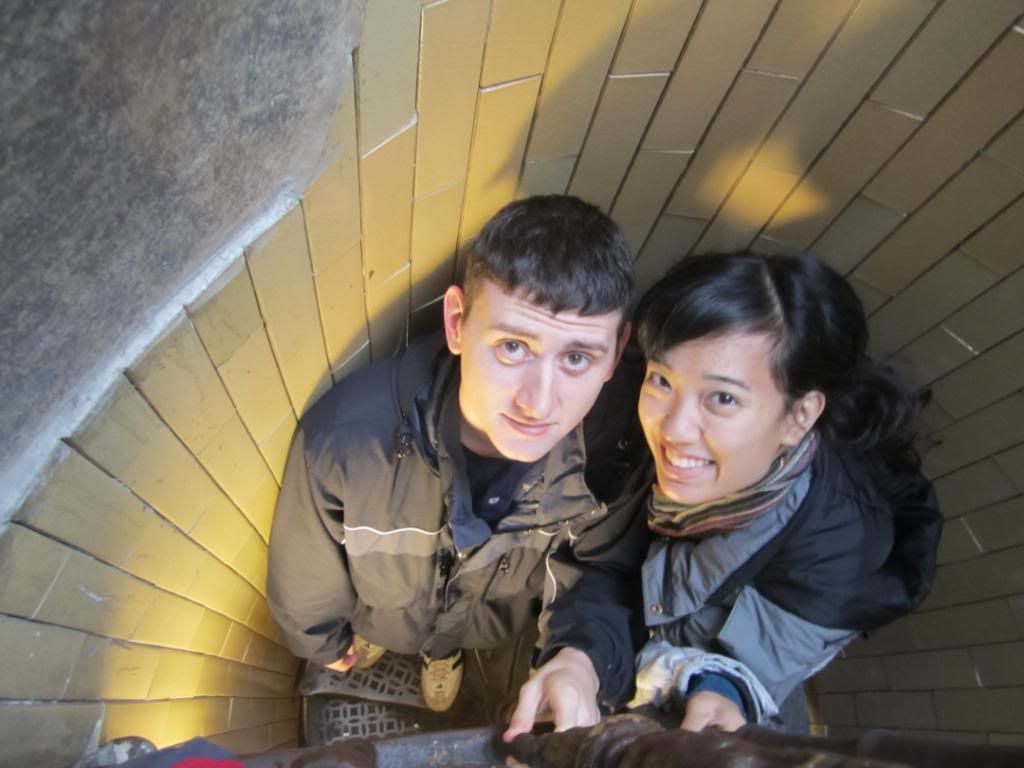 As you can tell, the stairway starts out nice and wide. It gets more and more claustrophobic and the walls start to curve inward once you get to the domed part of the roof. The last part of the climb is a teeny tiny spiral staircase. As you can see in the last picture, we were pretty squished for that part. Mama and I are affected by claustrophobia so we had to encourage each other a lot. I'm going to be a lot less eager to climb to the top of old European buildings after this one. The views were gorgeous, but I'm not ever doing it again.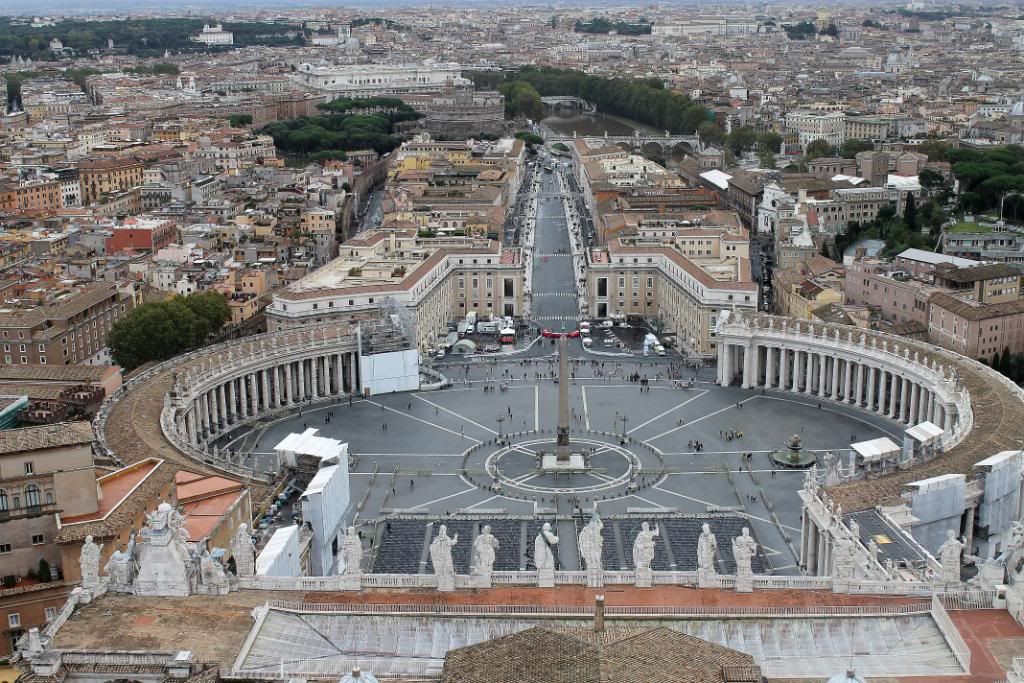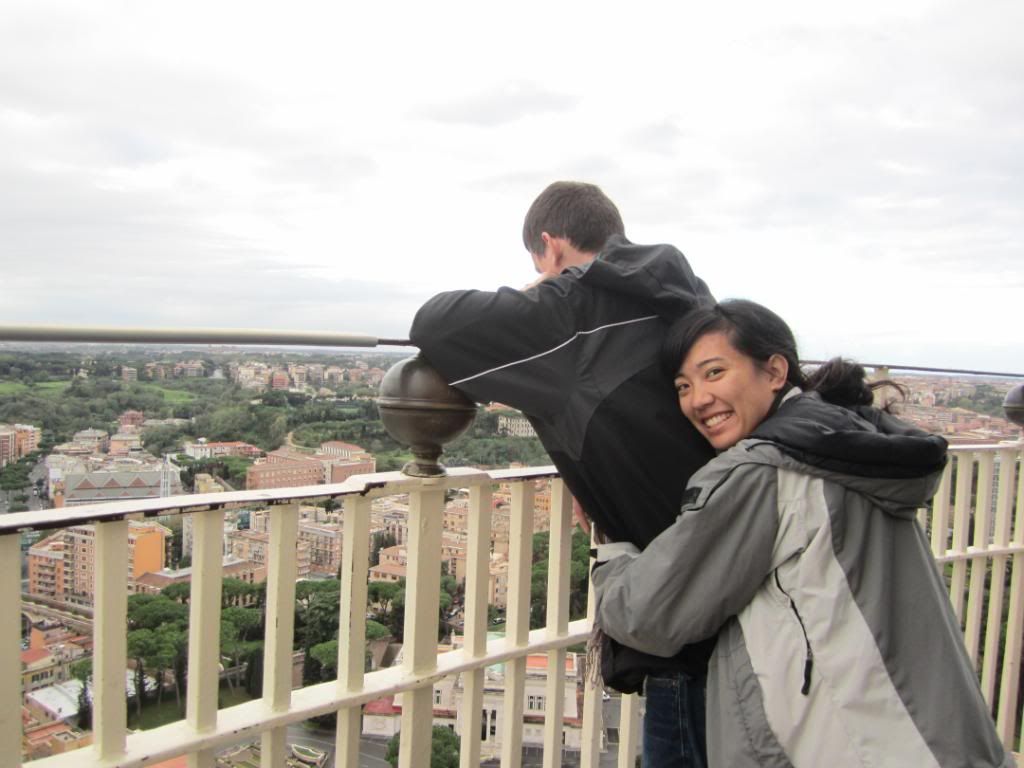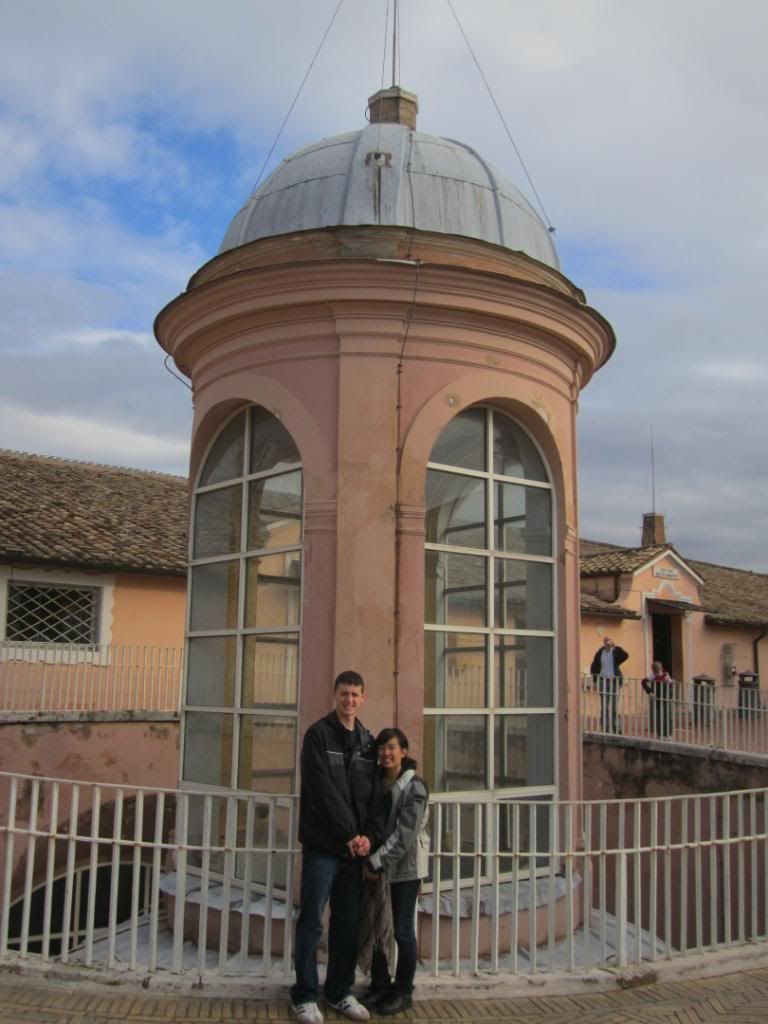 When we got back to the bottom, there was a procession through the basilica for a private mass. We tried to find out who he was, but the guards wouldn't say. Some people in the crowd thought it was the pope, but there's no way the pope would be down there with just a couple basilica guards blocking people. Plus he has a different hat.