So you've heard of a little book trilogy called Twilight? They made a movie series out of it. Well, the Volturi were kind of like vampire royalty in the books so when we heard Volterra was a real place we HAD to check it out!
Before you go, the town is on top of a hill in the middle of nowhere. It's annoying as heck to find parking and to navigate up the winding roads. But it's totally worth it once you get there. I'm bummed it was so foggy because I bet there are some great views on clear days. We didn't take pictures from the town since we were hoping the clouds would burn off. Nope, it just got worse throughout the day.
Here's what we didn't know before getting there: They didn't actually film in the town of Volterra. As we explored the town, Will kept asking where the big piazza from the movie was. We found very few references to the Twilight series while we were there. It was so refreshing to see that Hollywood hadn't corrupted the beautiful town.
The town was, however, overloaded on gorgeous alabaster products. It's what they're known for and are most proud to display in all the storefronts. Like I said, the town is so beautiful and I highly recommend visiting if you find yourself in the area.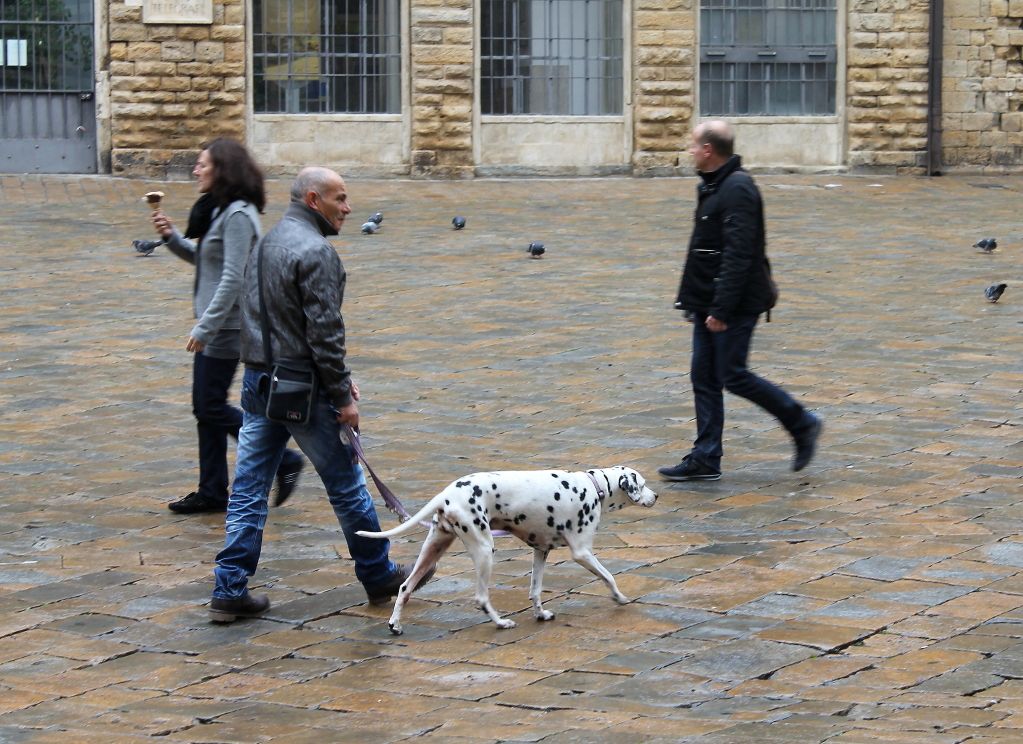 Pongo!