A few snapshots of our December... all iPod pictures in all their wonderful blurred glory.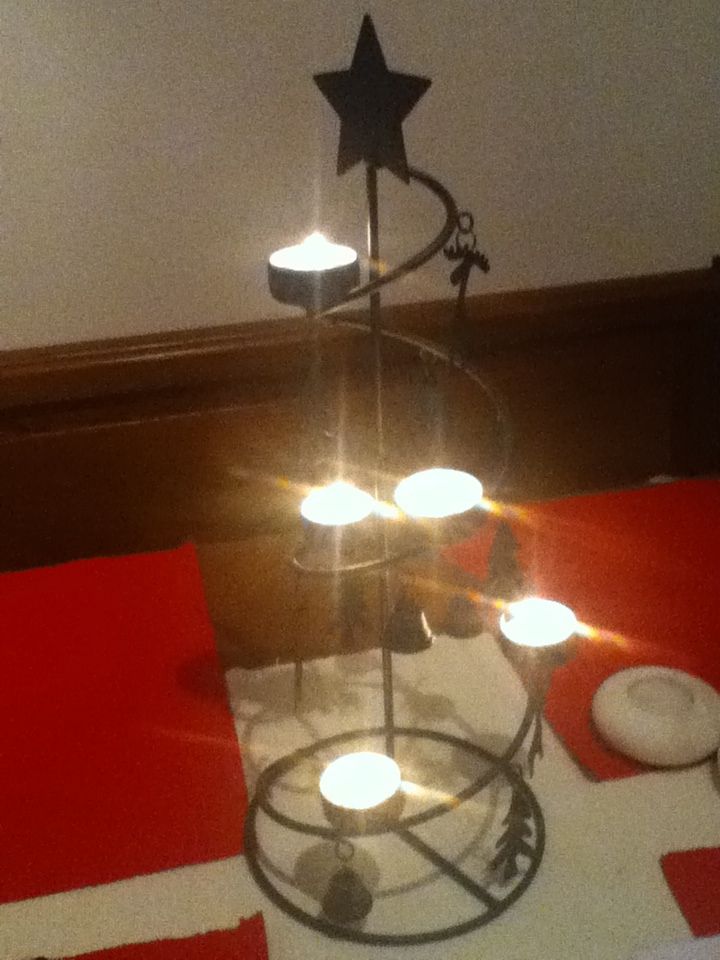 Our new Christmas candle holder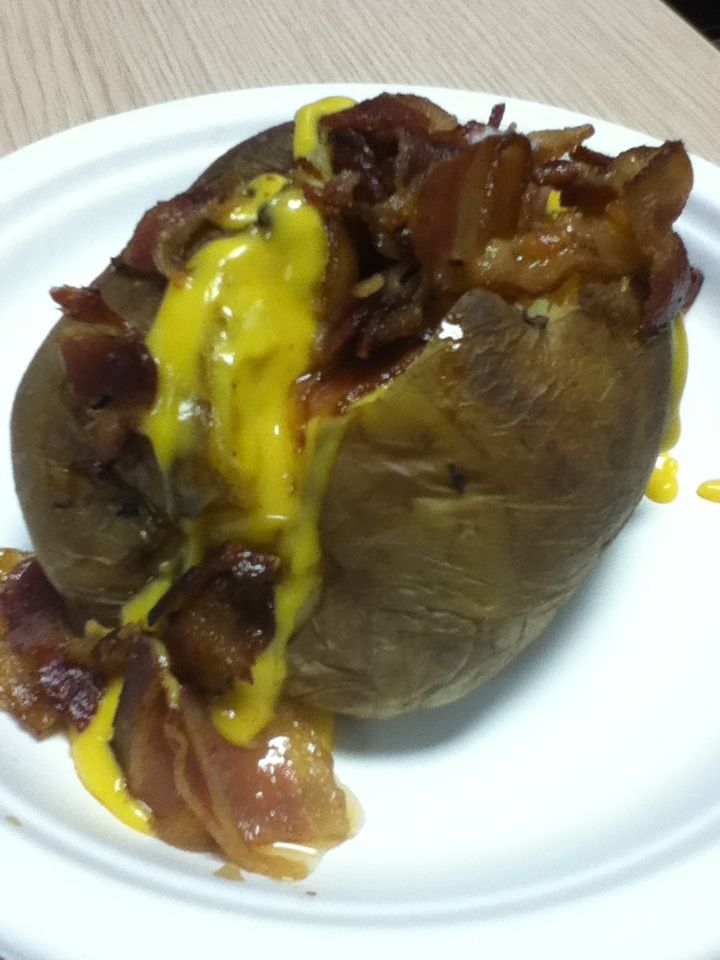 Bacon and cheese baked potato from the bowling alley on base. As Will set it down in front of me he immediately regretted not getting one too.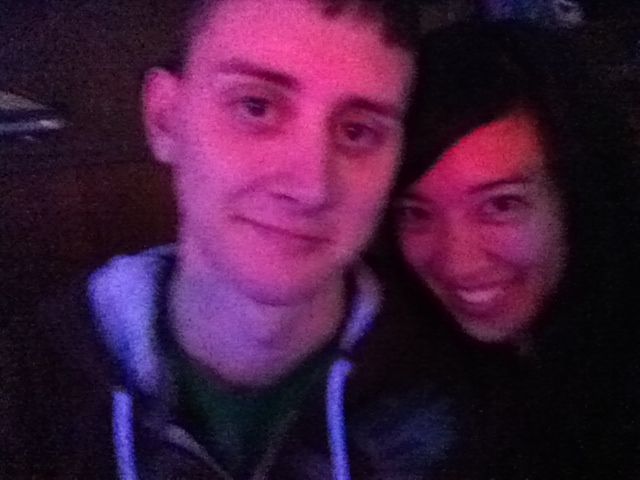 On a completely separate visit to the bowling alley, we went cosmic bowling with our friends.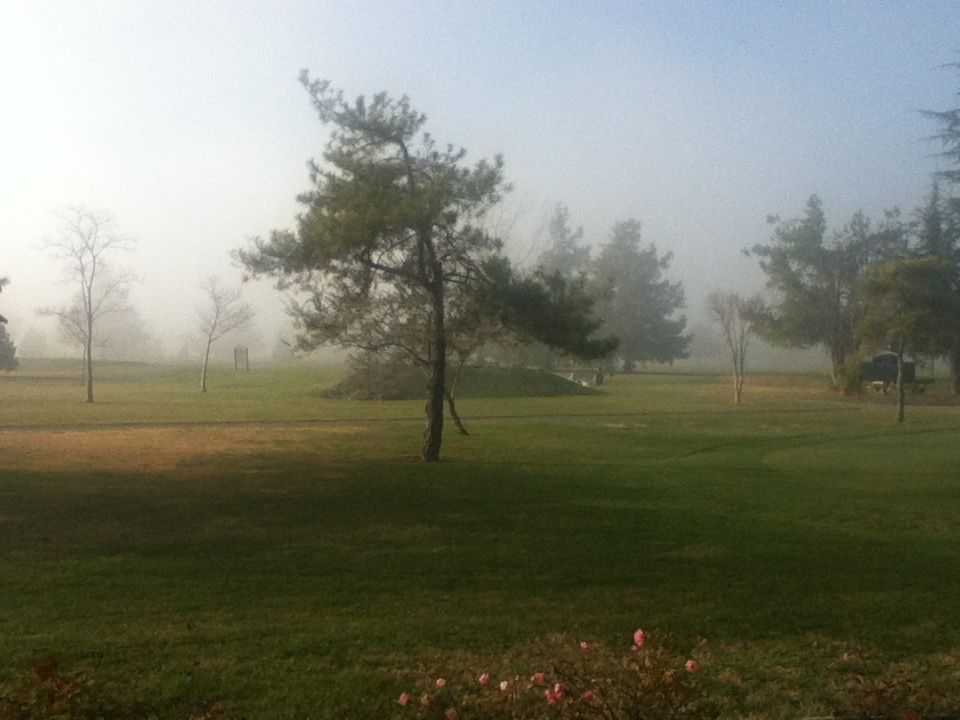 Pretty fog at the golf course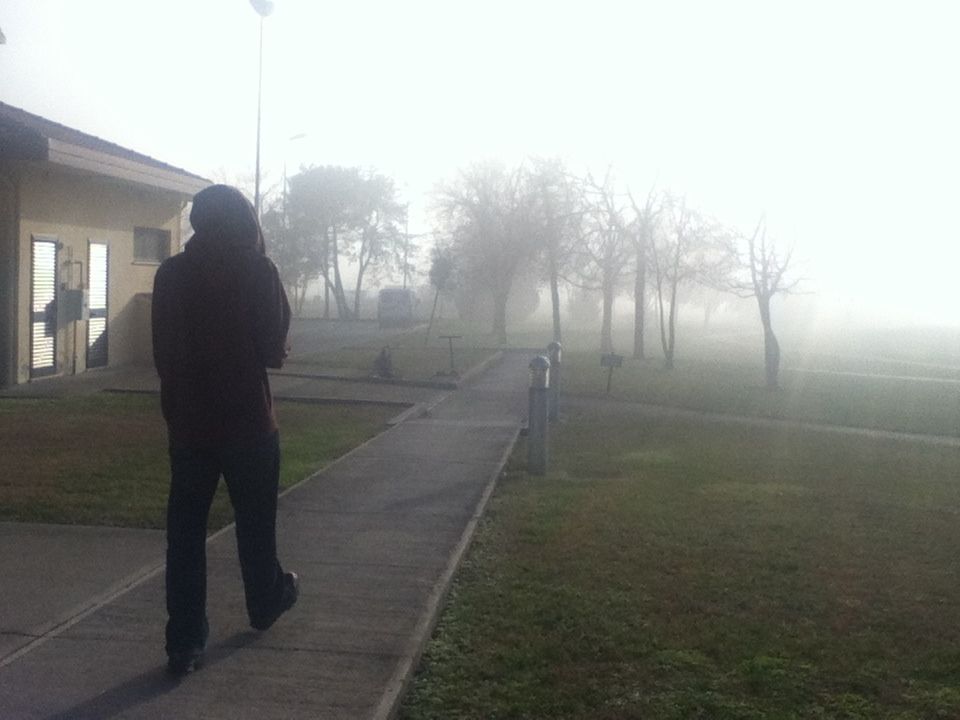 Pretty fog at the golf course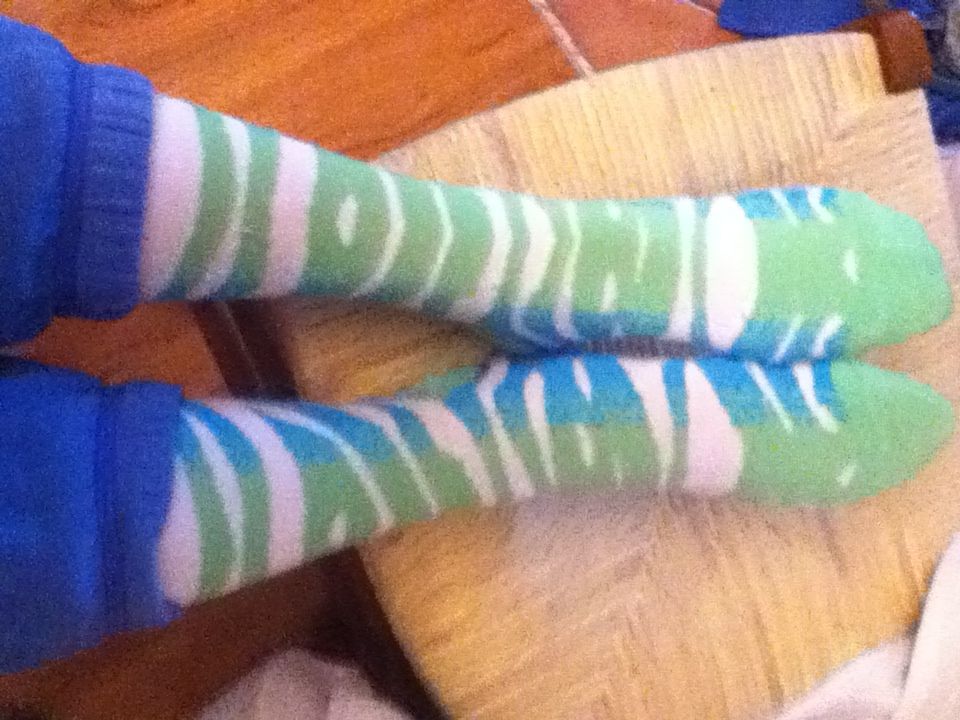 Why yes. I do wear my sweatpants legs pulled up so I can show off my awesome socks.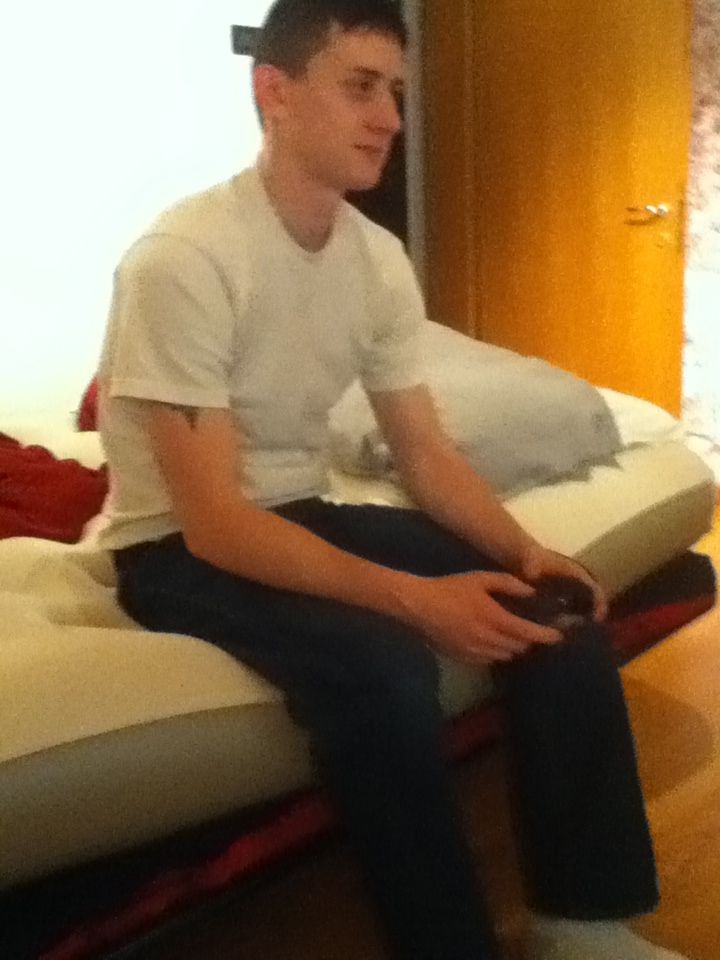 Uncomfortable futon + semi-comfortable air mattress = ridiculously comfortable bed.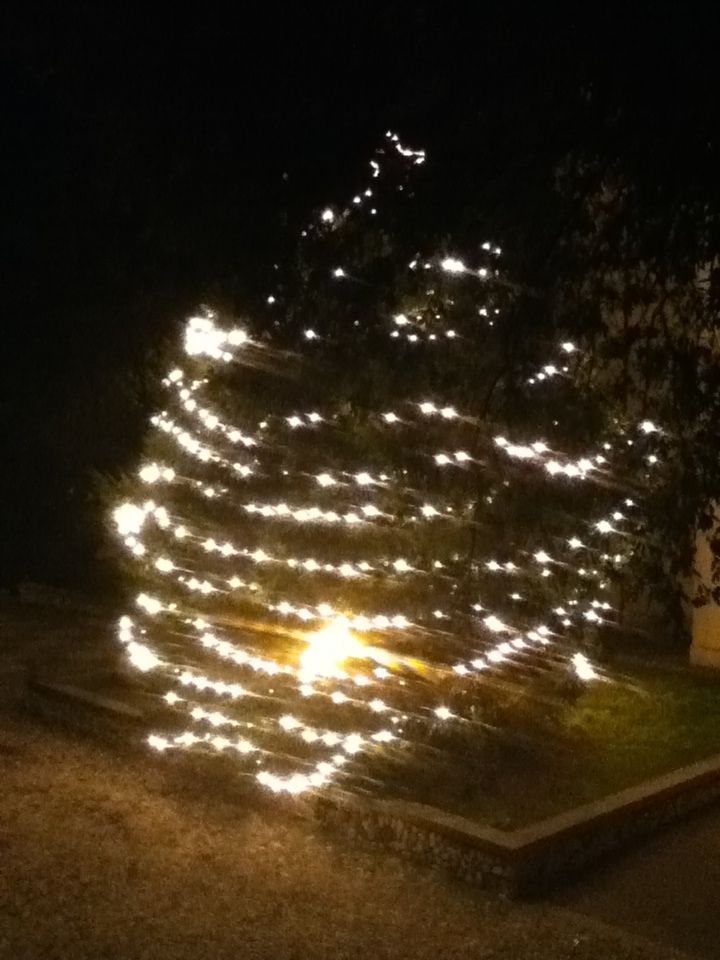 Last year our town had a tree brought in a set it up across the street. This year they decorated a bush. It looks ghetto during the day, but pretty at night.