My husband can spend hours on Netflix. Not watching anything. Nope. Just looking for something to watch. Usually I'll end up grabbing the remote from him and choosing because he's just so indecisive and picky. But yet if I choose something he's content to watch whatever I put on.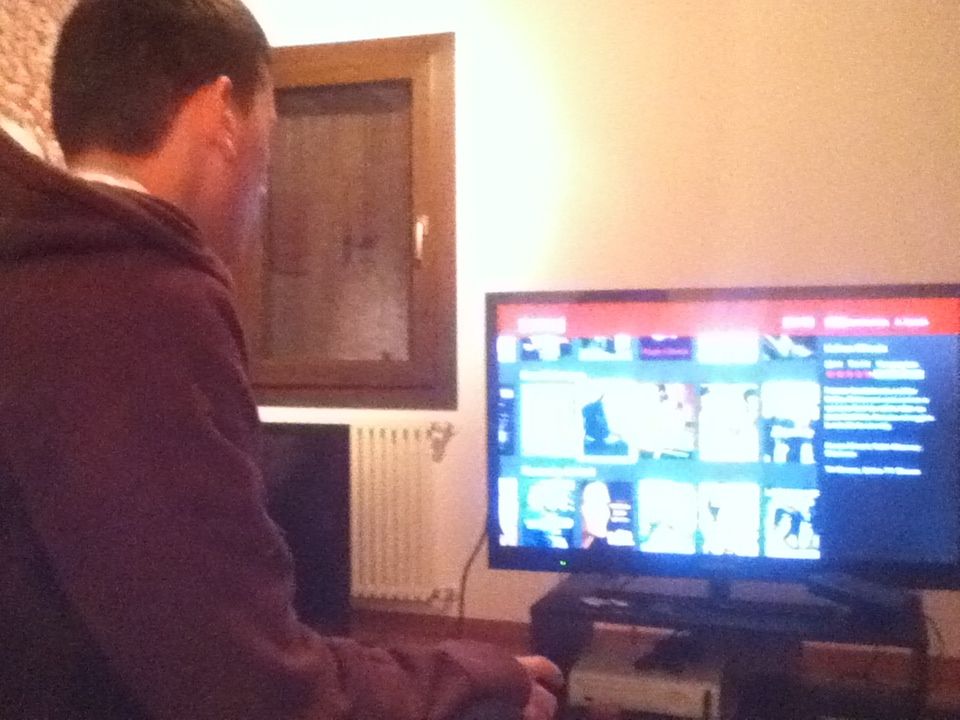 This is one of those times I let him look for 10 minutes before I made a choice for him.
I've just discovered that if I'm on Netflix on my ipod and he's upstairs on the PS3, I can use my ipod as a remote and play things on the tv. I thought I'd freak him out when I figured this out...nope. I waited for a "What the f....?" or a "What's going on?" or a "Are you doing this!?" But not a peep. He just watched in silence as I played an episode of Malcolm in the Middle. I even skipped around in the episode to see if that would get a reaction. Nope. I had to ruin my own joke by yelling up there to make sure he was awake. So lame.