Every time it snows I have the urge to go for a walk in it.
Last time it snowed
, it was rain/snow so I just took pictures from the window. Yesterday I couldn't fight it. I
had
to go outside.
Will was taking a nap before work. I was suuuper patient and
took a few photos from our doorway
. But it wasn't enough, so I threw on a fleece and my Uggs and ran out to our courtyard to take pictures out there. Well...snow = super cold so I ran to the carport, snapped a few more and ran back inside.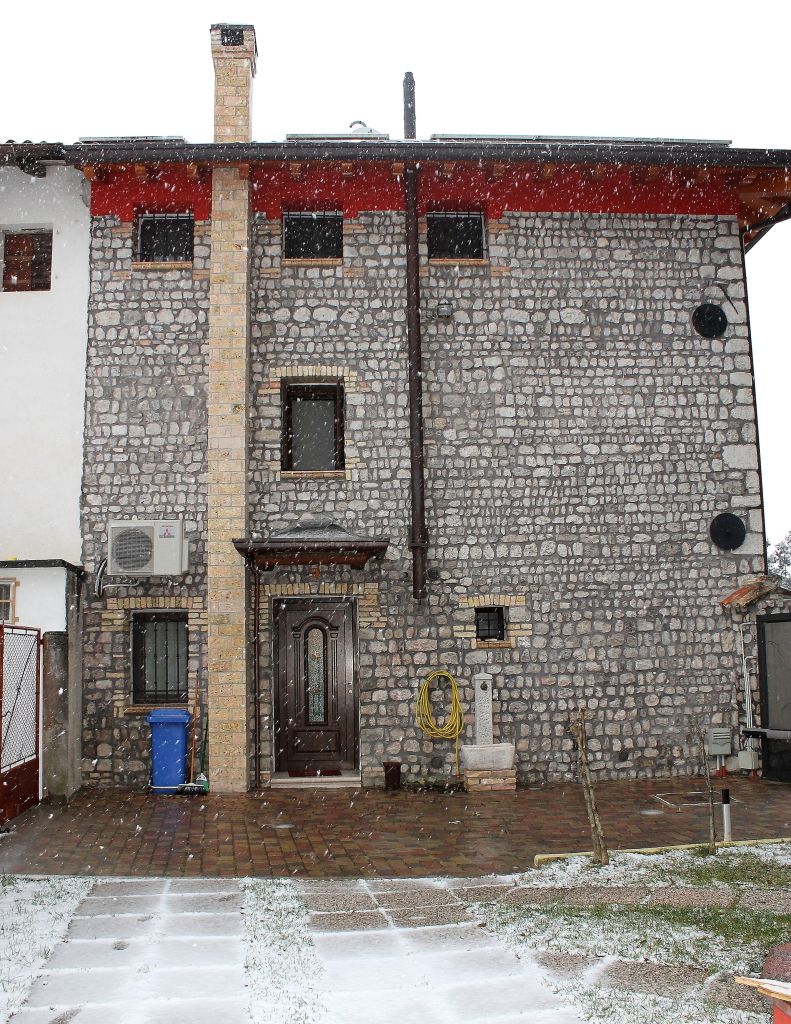 I love our house!
Finally I couldn't take it anymore. I ran upstairs and jumped on the bed until Will got up and came outside with me. Again, snow = super cold. Did we remember this? Nope! (If you watch Archer, imagine Lana saying it haha!) I ran out in the same outfit, except this time I remembered a hat. Will begrudgingly followed me out in just a hoodie. He thinks he's so tough because he was stationed in Alaska for three years.
We didn't even make it across the street before the wind and borderline frostbite turned us back. This morning it was pretty much all melted. Thank goodness. I was not looking forward to driving in that slushy/icy mess.
Can I just say I'm so happy I have my mister back again!? I have someone to take pictures of me again!
---
Check out Ech & Will's love story at
Trials and Triumphs of Loving My Sailor
. While you're at it, check out the other Military Love Stories!