We really didn't do a whole lot this weekend. Well, I guess if you can count a Saved by the Bell marathon and a mini Heroes marathon something I guess we did a whole lot.
Oh! I made clam chowder! I'm used to thick chowder so I was a little disappointed at first. But then after I tried it, I was sold. Obviously the mister liked it because I have no photographic evidence to show that I even made soup from scratch. I
pinned it
if anyone wants to try out the recipe for themselves. I give it a big thumbs up. I doubled the bacon and next time I'll add more potatoes.
When I woke up on Saturday, I got an email from my aunty that my grandpa had a heart attack a few days ago and was in the hospital. It was the first Seester and I heard about it! Since she's deployed and I'm in Italy, we spent all day worrying and waiting until it was daytime in Hawaii to try Facebooking and calling our family. Turns out my grandpa is a badass. He felt the beginnings of the heart attack, recognized what was going on, and called 911. He has some other issues going on, but for now he looks okay. Seester and I were reassured by our cousins, aunty, and dad that our grandpa seems to be weak, but okay. He does have a few issues that we are praying will clear up.
I'm telling you, I was stressing out! The mister is about to deploy so I'm not leaving here until he leaves. I was just praying that Grandpa could hold on until I could get home. This was an eye opener though. I'll probably fly home later this year (depending on his recovery) just to spend some time with him. He's my only grandparent and I want to get all the quality time in that I can while it's possible.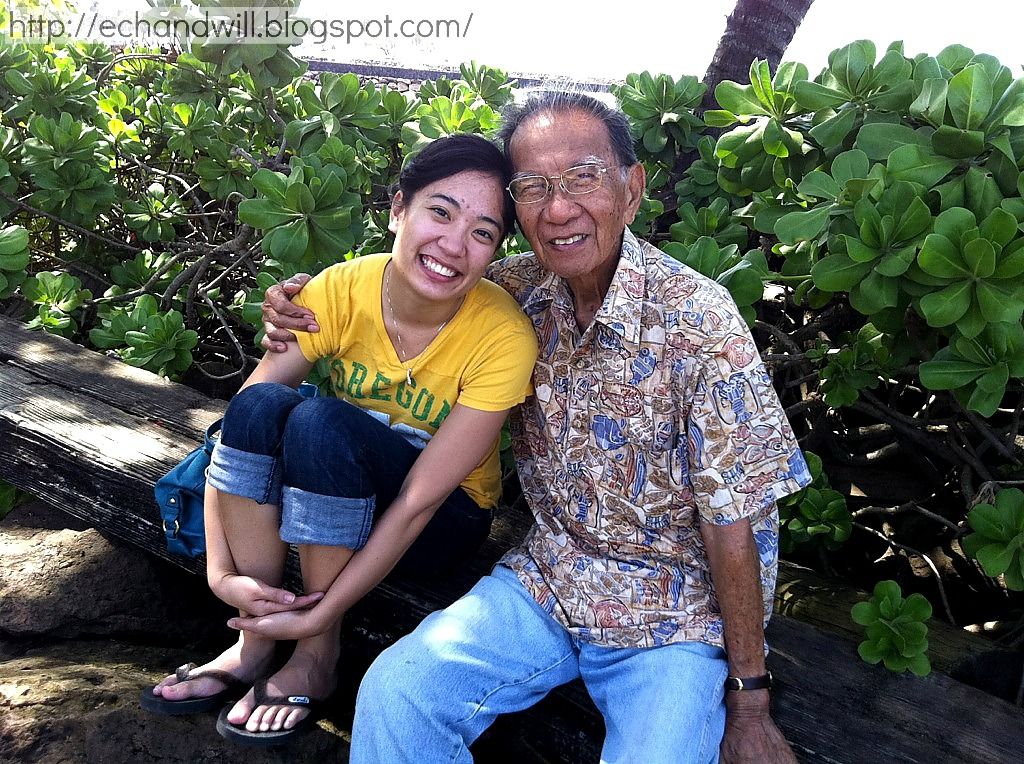 ---
Linking up with
Monday Morning Gossip
and
This Weekend I...
.