After
Bled
, we stopped by Vintar Gorge for some hiking. I had a headache and didn't feel up to it so I napped in the car while Will and Mama went off to explore. They said it was really pretty, and the pictures they came back with were amazing!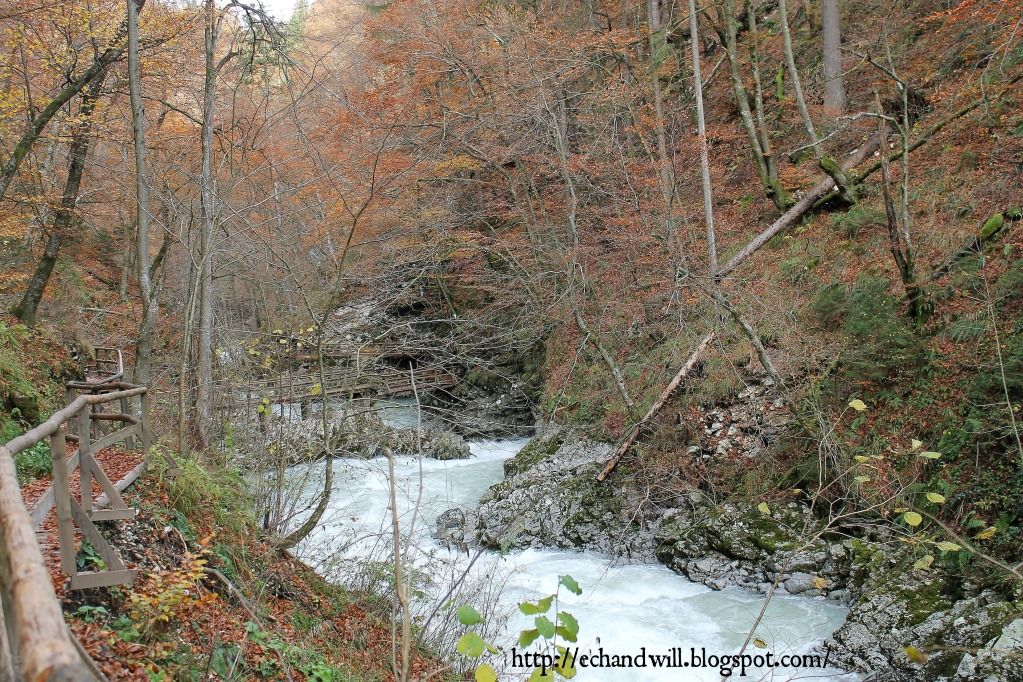 There was a car and some bikes parked in the parking area and I saw a couple people start on the trail halfway after they left. So we all figured the trail was open. But then I saw this picture and Googled the meaning: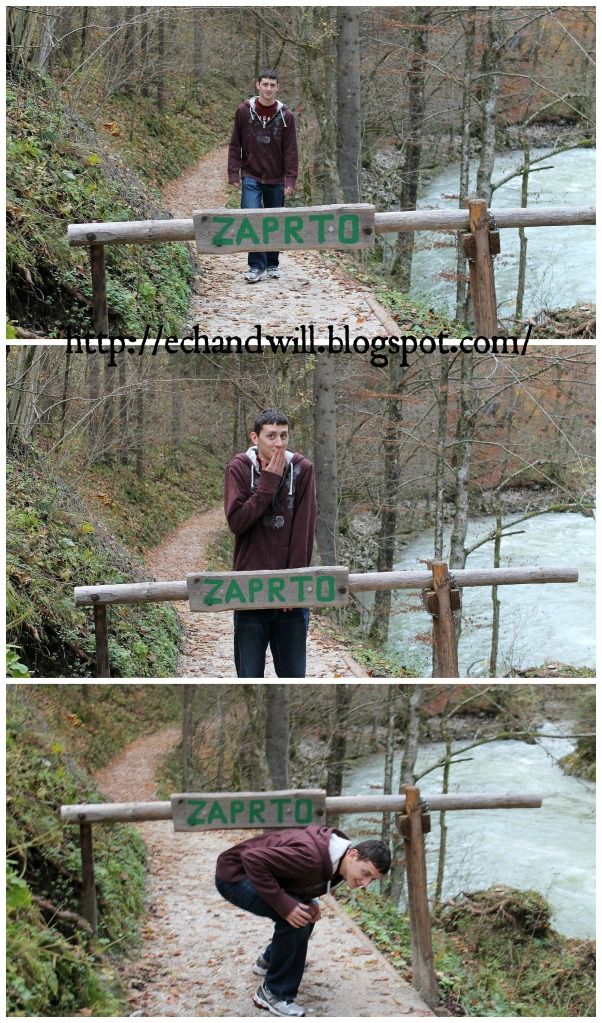 Take wild guess what "zaprto" means. Yep, it means "closed". My husband and mother are rebels. There were locals on the path so I'm guessing no one really pays attention to open or closed signs on trails. There was a rest stop restaurant along the path so maybe it was referring to that.