BBQ
-
The crew chiefs got together and had a bbq at Area D (the recreation part of base). I finally got to put a lot faces to names. It was a lot of the guys with all their inside jokes and work talk. But I'm glad I went.
I rocked the nerd status
- aka I had to wear my glasses since my contacts were giving me grief.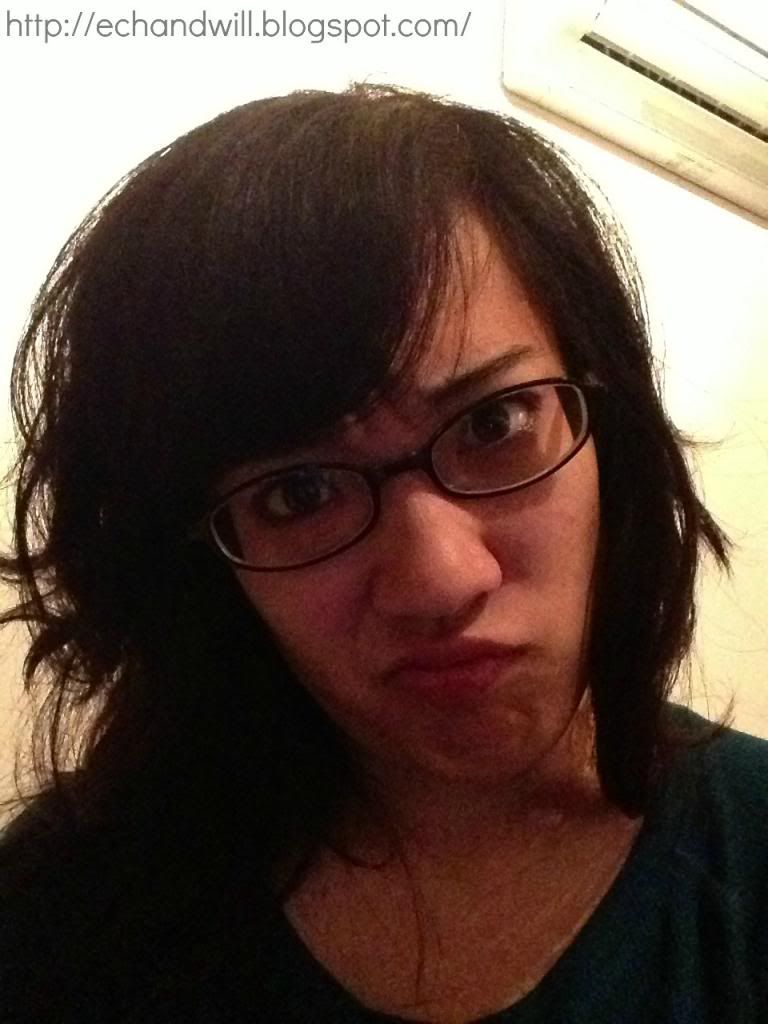 I rocked the mister's pants
- I was actually really surprised they stayed up.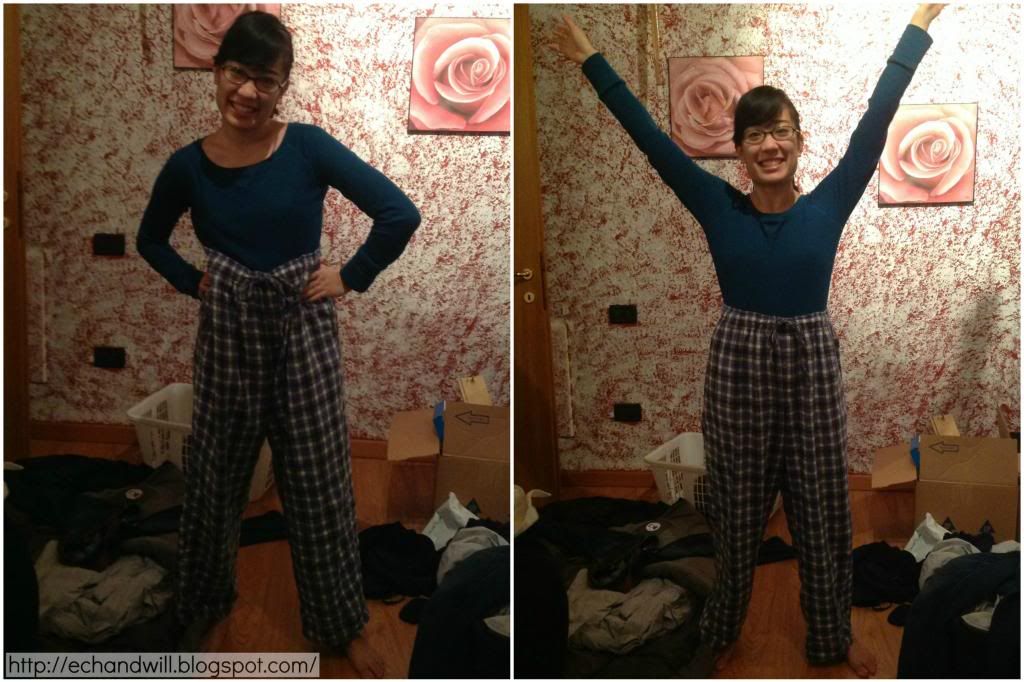 "Cleaned" the house
- How many husbands are good at cleaning the house? And if you have one, how did you do it? We woke up late on Sunday and needed to clean up quickly for company. Instead of clearing the table and tv room, I found my husband doing busy work. I had to micromanage him to make sure everything got done in time. I guess it's practice for our future children.
Dinner with friends
- Two of our friends have been on TDY so I invited them over for dinner. I made shoyu chicken and white rice, one of my favorites. It was fun hanging out with them. They're the ones I'll probably be hanging out with most when the mister's gone.
Gears of War & Heroes
- As usual, we got in some quality time with our tv.
Marshawn Lynch RT-ed me
- Day made. I feel super awesome! I bought one of his shirts and then tweeted about it. And then I found this in my inbox: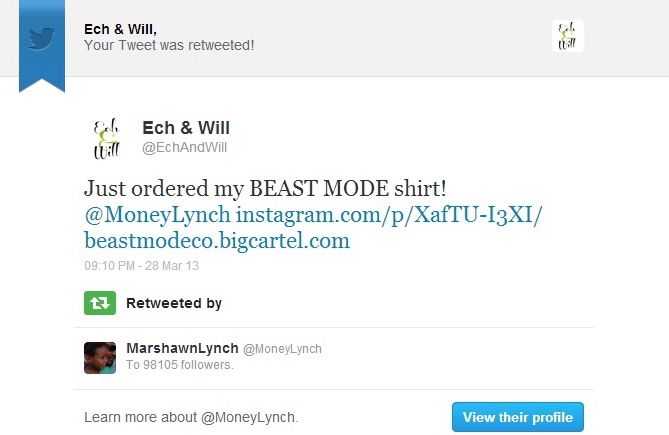 GO HAWKS!