I saw
a quote on Pinterest
and I fell in love with it.
"Every man needs a woman when his life is a mess because, just like in the game of chess, THE QUEEN PROTECTS THE KING."
It's how I feel about Will. I feel a strong desire to protect him and take care of him. So when I saw
this crown ring
on Etsy I knew I wanted it. It was fate, the seller is from Portland!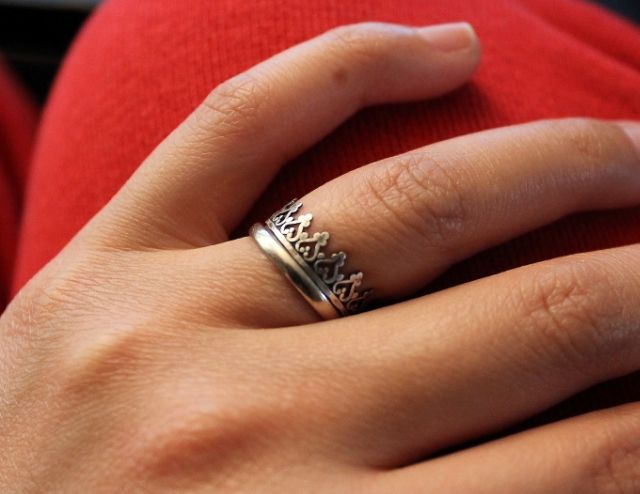 It arrived before Will left and showed it to him as a surprise. He normally gives an uninterested nod or a flat, "Cool." when I show him things I bought. But I was surprised when he stopped what he was doing to look at it and then waited to see how it looked on my finger. He loves it! I wanted to wear it on my middle finger next to my ring finger, but I underestimated my finger sizes and it fits on my ring finger. Turns out, it fits perfectly above my wedding band so that worked out nicely.
Every time I look down at it I feel proud to be Will's wife and fiercely protective of what we have. It's a good feeling.