You know what makes me uncomfortable? New things. I've always had to actively force myself to do things to get over my fear. Usually I have a good friend to hold my hand and encourage/force me.
In high school my friend, Jamila, made me do Powder Puff with her. Boys are the cheerleaders and girls play football. At our school it was seniors v juniors and it was a TRAVESTY if the seniors didn't win. (Don't worry, we did.) Everyone gets super into it and everyone shows up to the game. It was so intimidating! But I had a blast and that's how I learned all about football...which eventually led to my love for watching my Seahawks...which totally impressed my husband when he realized I could legitimately talk sports with him.
Jamila and me our junior year
I mentioned before that I traveled around Tanzania for a class my senior year of college. I actually didn't originally apply for that class. After the deadline, one of my best friends told me that there were still a couple openings and I should go because he was going. Uh...me? Hike up Mount Kilimanjaro? Are you joking? I barely hike myself to the UC for food. But I applied and I was accepted. Turns out, I didn't summit Kili. I made it all the way to the last day to base camp and then part of the last leg. Altitude sickness got the best of me, but I'm so proud that I made it as far as I did. And I'm so glad I let my friend talk me into going on that trip. I have so many great stories...I'll have to share some with you sometime.
I think this was Day 4 or 5 of our climb. Sunrise & sunset above the clouds...breathtaking.
By far, the biggest new thing was marrying Will. I had to give up living in my beloved Portland and move to Anchorage to be with him. I think it definitely helped that Seester was stationed there too and both my parents were there for our wedding and helped us start setting up our apartment. I remember being just a ball of nerves at the thought of being an adult living on my own with my husband. I didn't feel ready, but I had to be so I did it.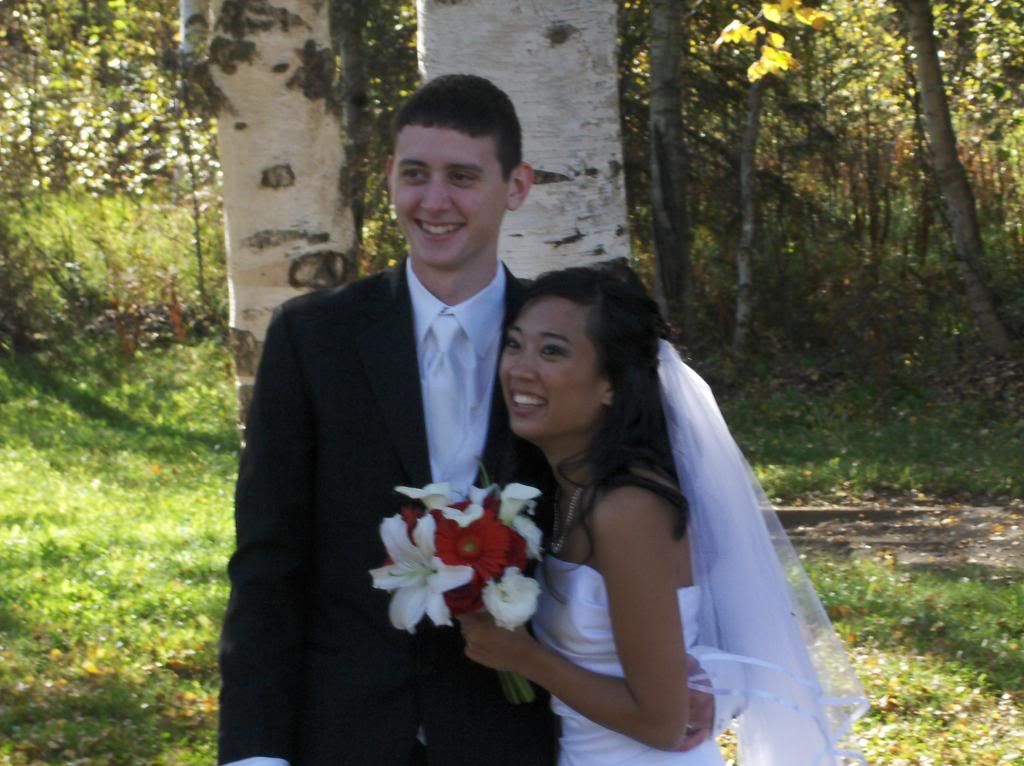 So with a good hard shove and a lot of anxiety, I try to try new things. I might hate it at first, but for the most part all my leaps into the unknown have worked out well for me.