I'm taking a break from the
Blog Every Day in May Challenge
for the next few days. I feel like the prompts have already been answered on this blog or when I was trying to write answers it felt too forced.
Anyway...
A couple days ago I drove to base to take care of some errands. The forecast said thunderstorms and rain all week so when I saw clear skies, I ran out the door to get things done. It was gorgeous all morning and most of the afternoon. In fact, I posted some pictures on Instagram with snarky little captions.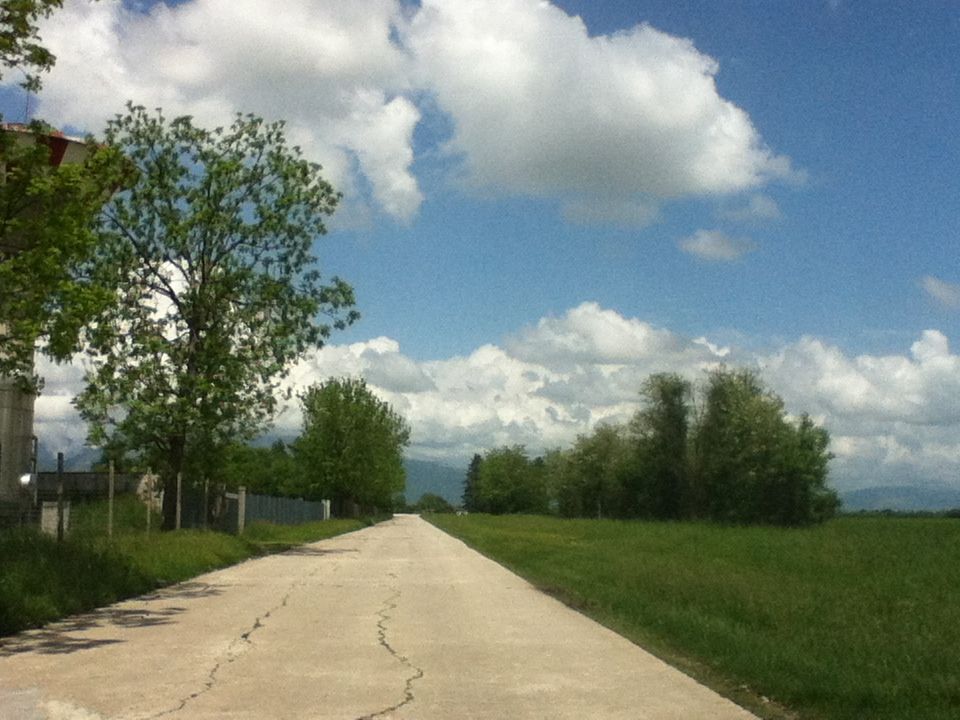 "According to the weather app, there's an 80% chance of rain and thunderstorms right now. Ummm???"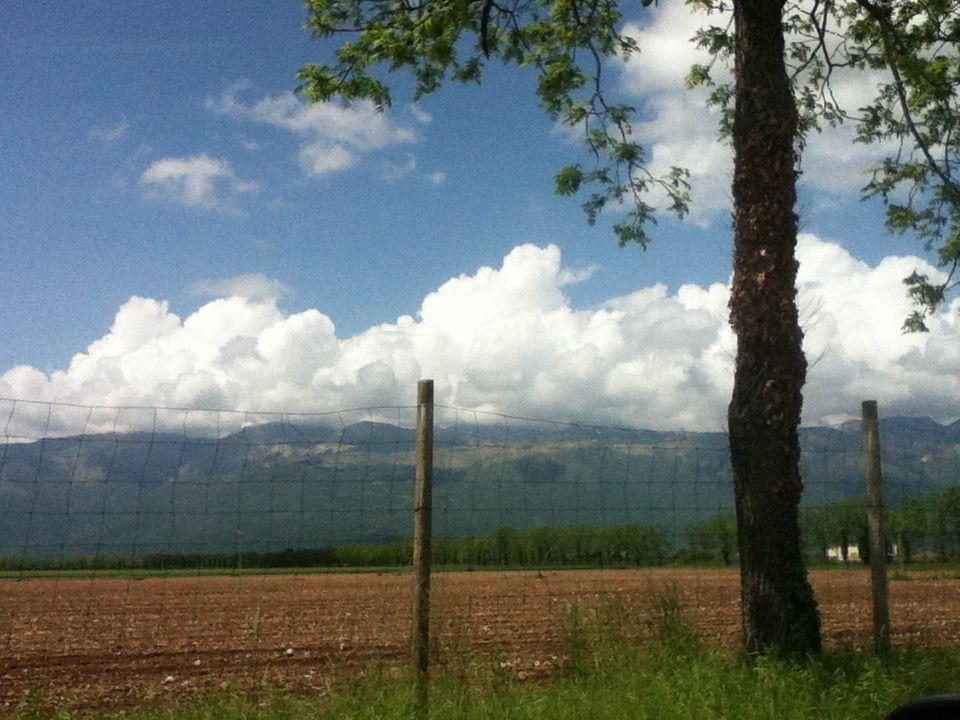 "It's so nice, even the mountains are out! #ItalianAlps"
Well...it's a good thing I got my errands done early. Because it got crazy! I had to grab the camera and get some pictures to show how hard it was raining. I sat in my doorway and enjoyed the rain and sunshine.