Will turned 24 a couple days ago. One of the guys at his shop brought in an ice cream cake and beers (non-alcoholic of course), so sweet! I had made a Facebook event a month ago to get his friends and family to send him birthday cards and boxes so they've been showing up all week. Hopefully he'll end up with a mountain of birthday love when they all get to him. I showed him one of his presents early over Skype, but I posted all of them on his Facebook wall so he could get visually spoiled with all his new things.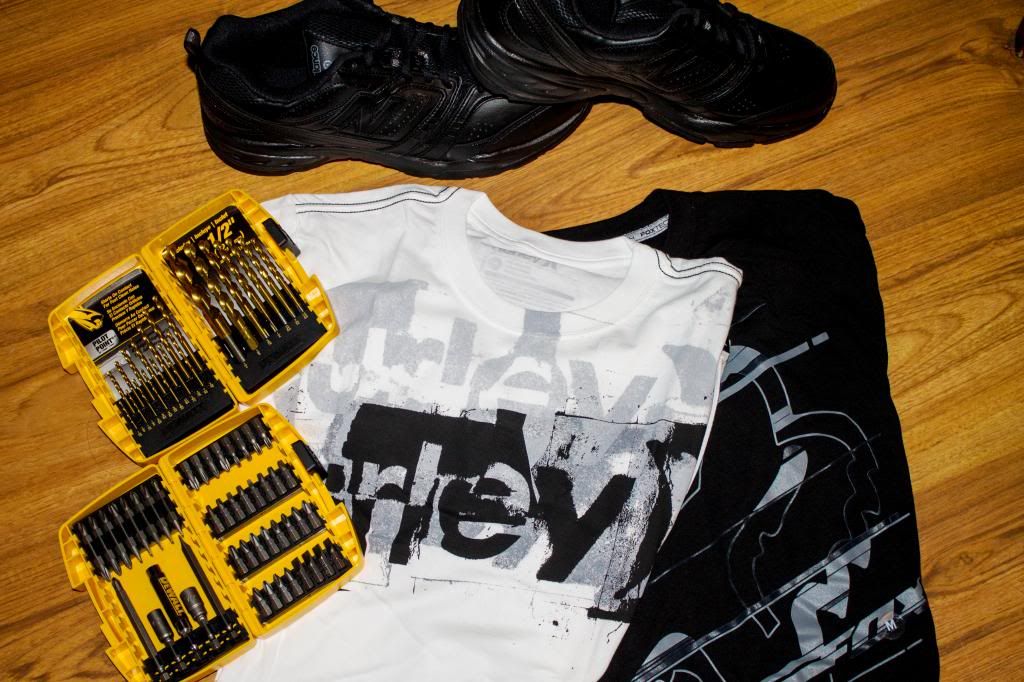 I got him a power drill with a drill and screwdriver bit sets. I couldn't get the drill shipped here so I'll pick it up from Mama's when I go home to visit. I also got him black on black New Balance running shoes for PT and two new shirts. I know he can't use any of it until he gets back, but I wanted him to know that I was thinking of him on his birthday and he'll have presents waiting for him.
Hopefully he'll be able to relax and celebrate a little on his day off later this week. One last time...
HAPPY BIRTHDAY BABE!