I have three forever friends who were the first loves of my life from high school. Three of us live out of town; so when all four of us are in Portland together we make it a point to get together at least once. Imagine how hard it was to put off making plans with AK because we were planning a surprise bachelorette party for her. Her fiance told her get dressed up for a date night, so the look on her face was priceless when she realized we were kidnapping her. At first she thought we were just stopping by to say hello. The fact that her man was still wearing jeans and a t-shirt while she was decked out and gorgeous in a dress should have been a hint. (He said he had a dress shirt hanging just in case he needed to throw it on.)
Long overdue reunion
We took her to Trio Club on E Burnside. If you're familiar with Portland, you're probably thinking wait...
East
Burnside? Yep. East. Weird right? It definitely stands out, but it's so much easier to access and park there than the west side so I'm happy if there are more clubs on this side of the river.
The staff was a little bit of a mess. The hostess turned away two girls who got there before us because she claimed she didn't know anything about a bachelorette party. But when we arrived, we had no problems. Our waitress was friendly, but she mixed up our tabs and told some of the girls they don't serve wings (they do). It's a karaoke club so earlier on the main stage is all about the karaoke with club music between singers. At about 10-11 the main room turned into a dance party and the two smaller rooms were dedicated to karaoke.
The drinks were hit or mix. Normally shots at a bar are really a shot and a half...Trio's bartenders use regular shot glasses not low ball/old fashioned/double shot glasses. My whiskey sour was terrible, but a drink one of the girls bought me was delicious (I didn't get the name of it).
Trio Club
909 E Burnside Street
Portland, OR 97214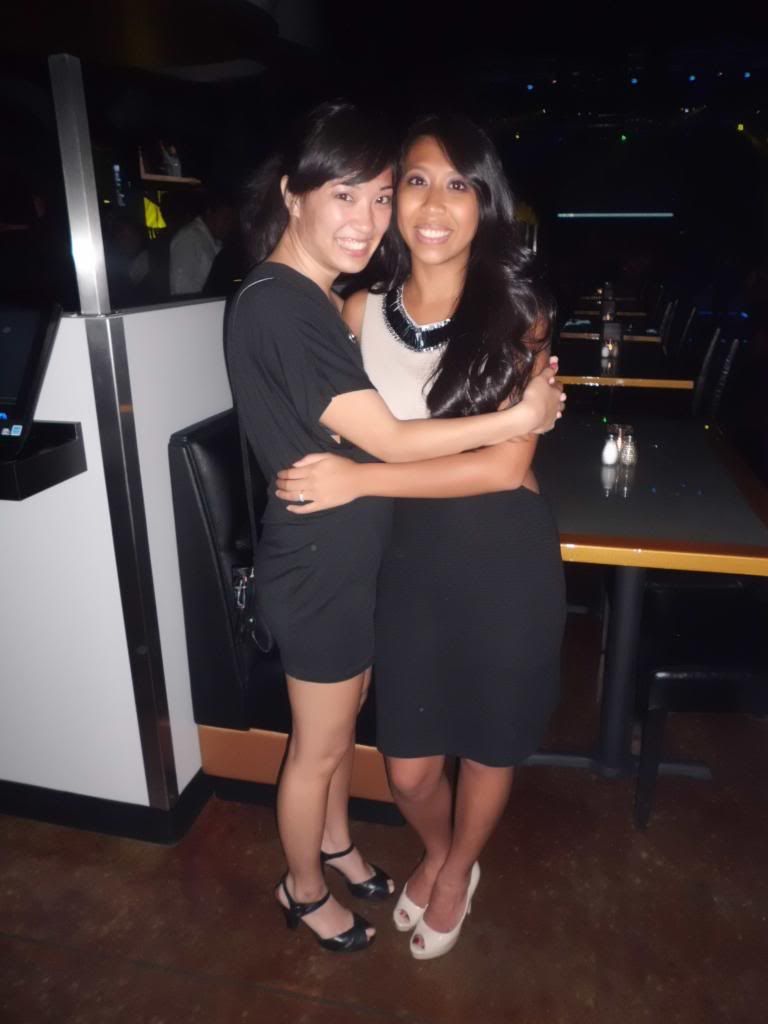 JK & AK together again!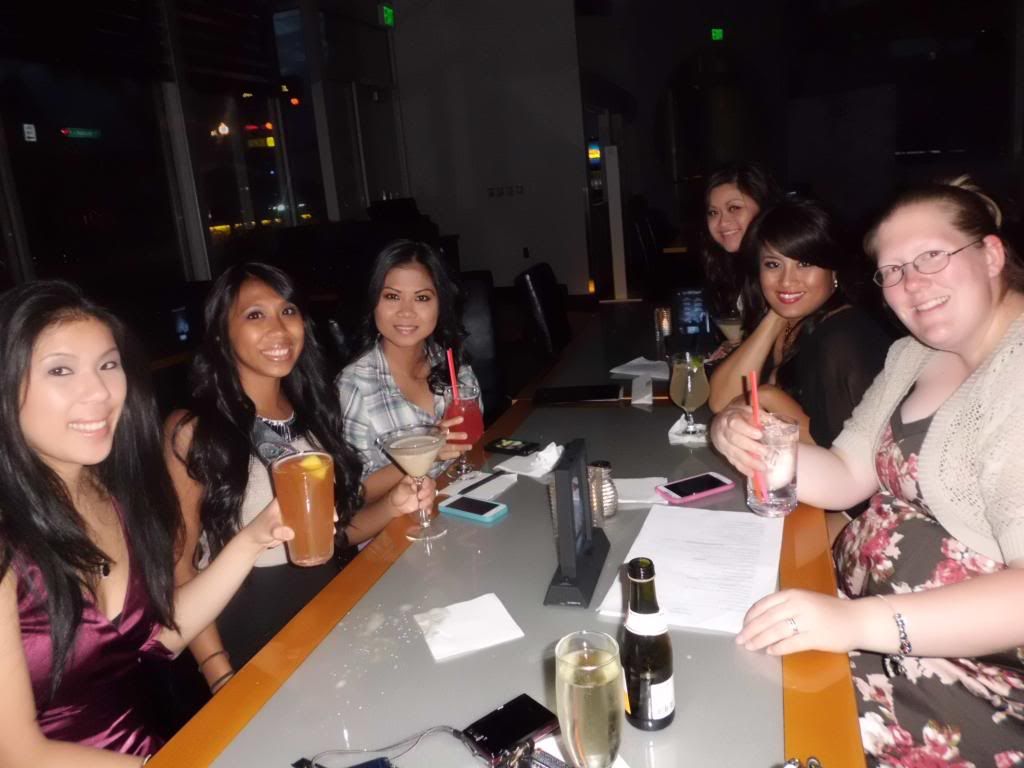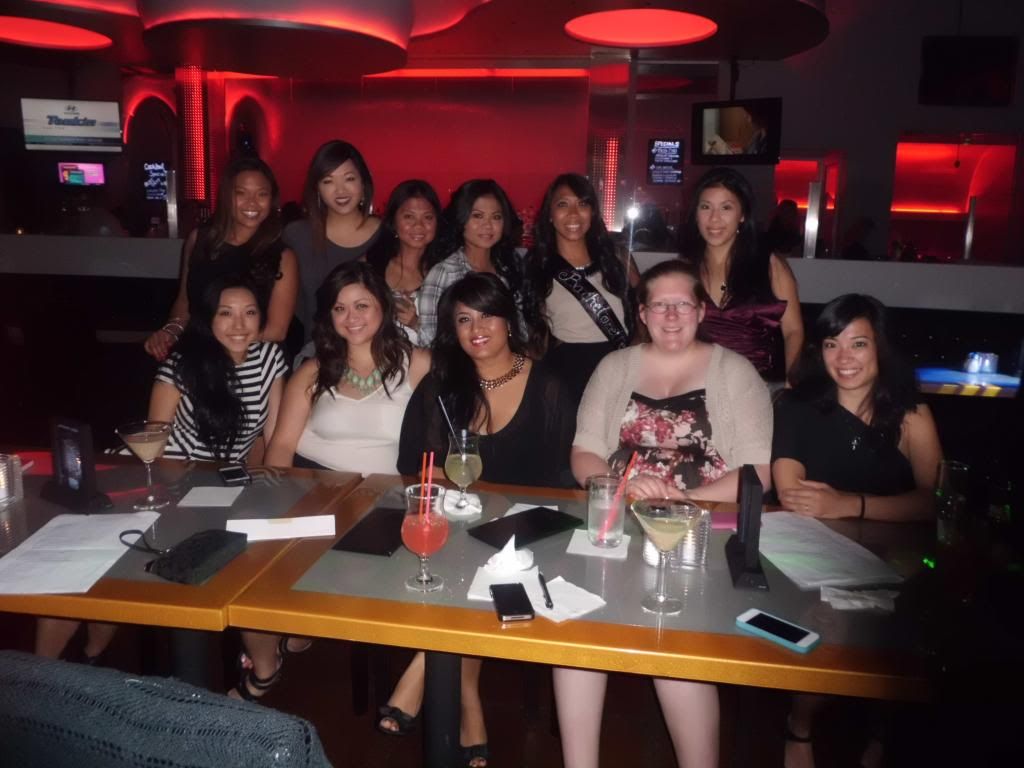 It was such a blast to be able to have a ladies night while we were all in town. I also knew a good amount of AK's other friends and family so it was great catching up with them before the wedding.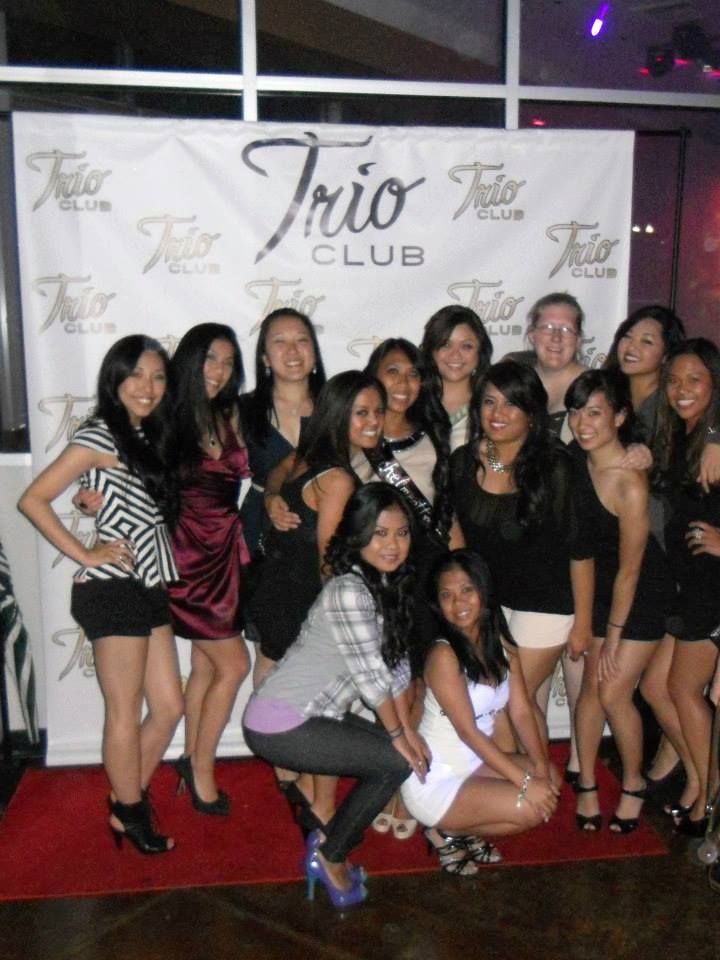 All the gorgeous ladies