The morning after the bachelorette party Mama and I went out to the Troutdale hot air balloon launch. Everyone (including me) was surprised I was able to get up for it. But I did and I'm glad I made it!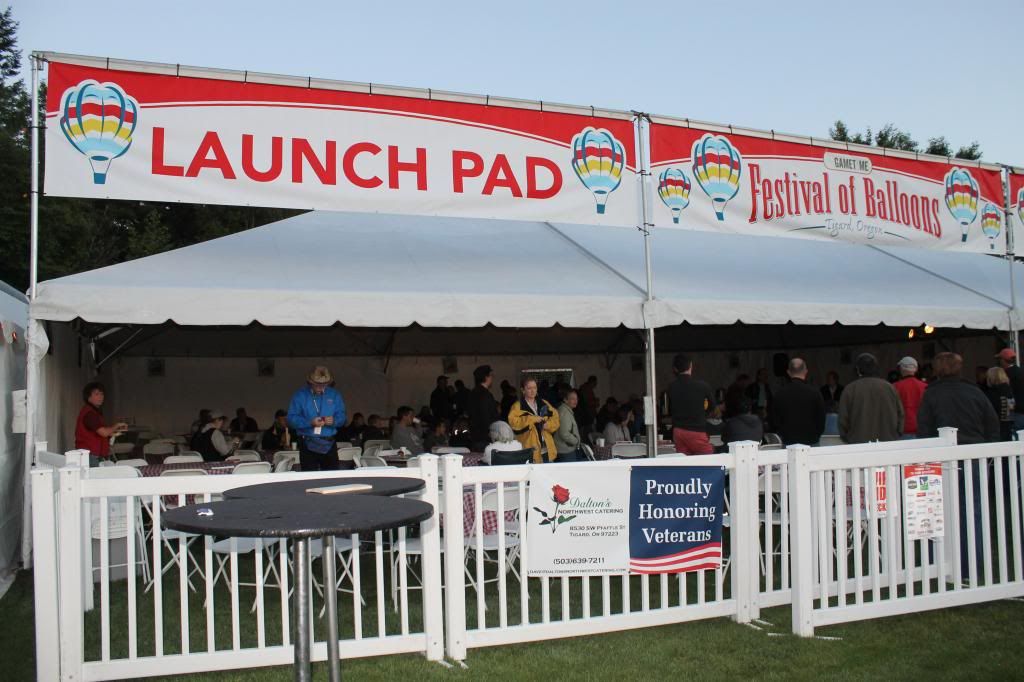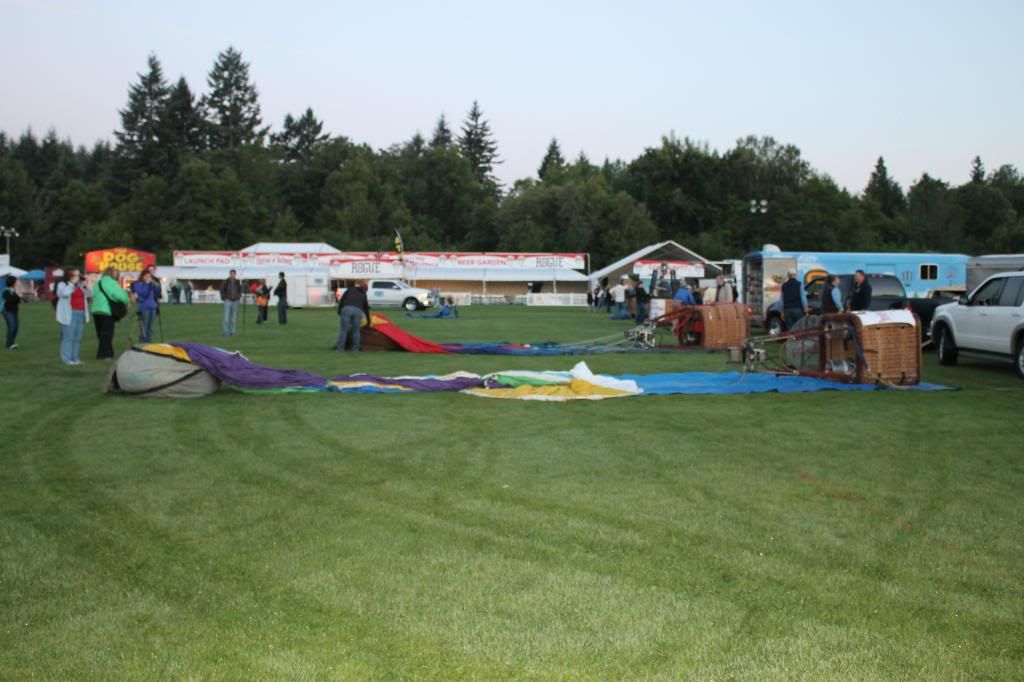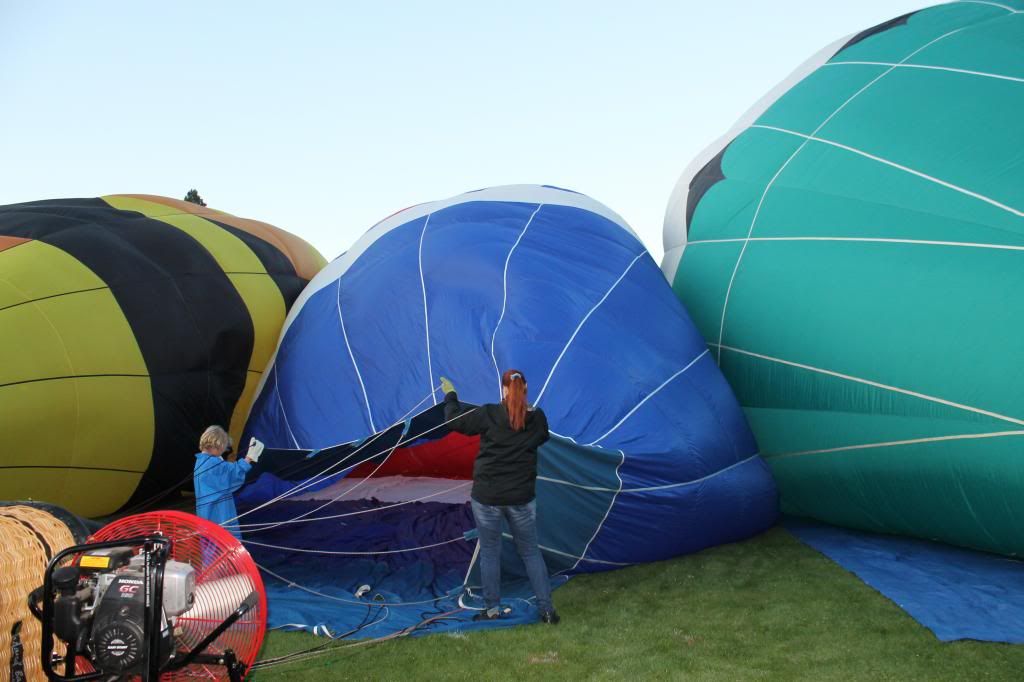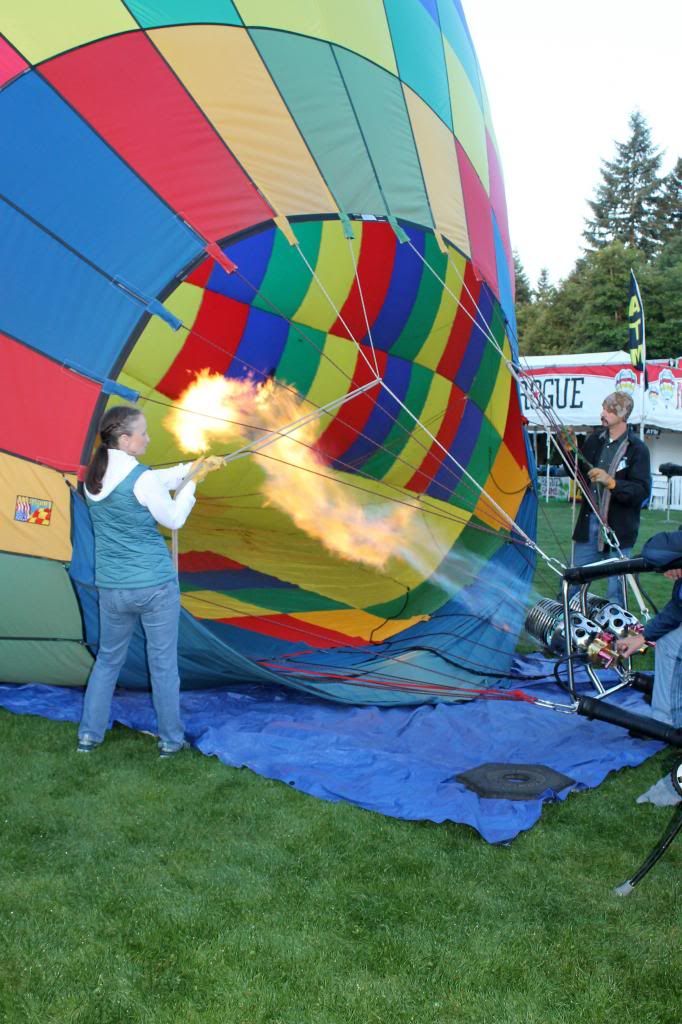 The first balloon in the air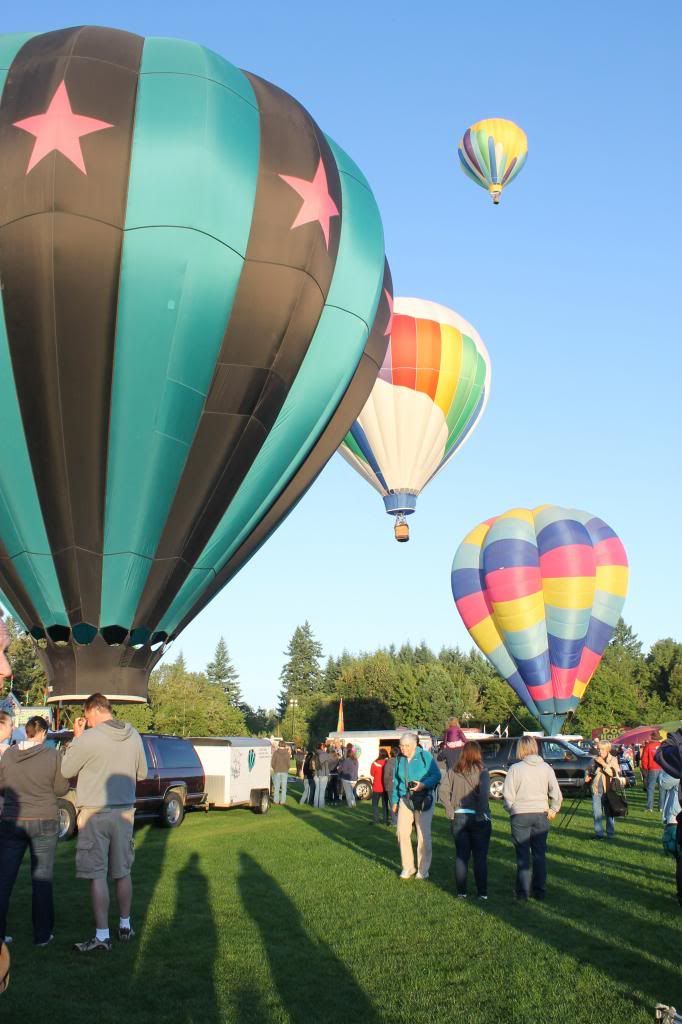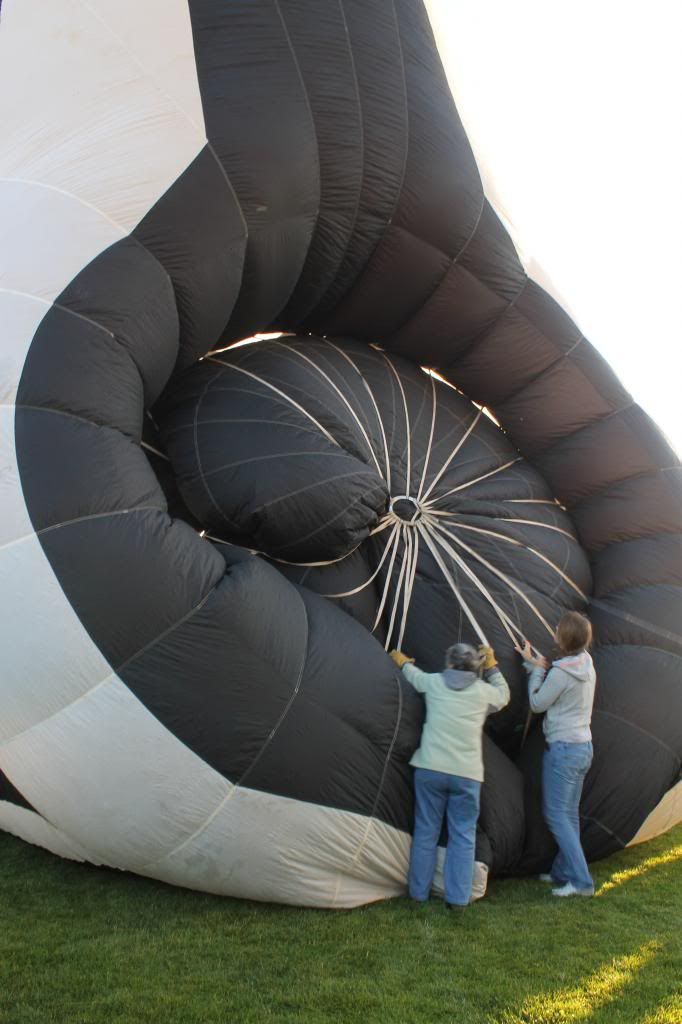 Pulling out the top of the skunk's head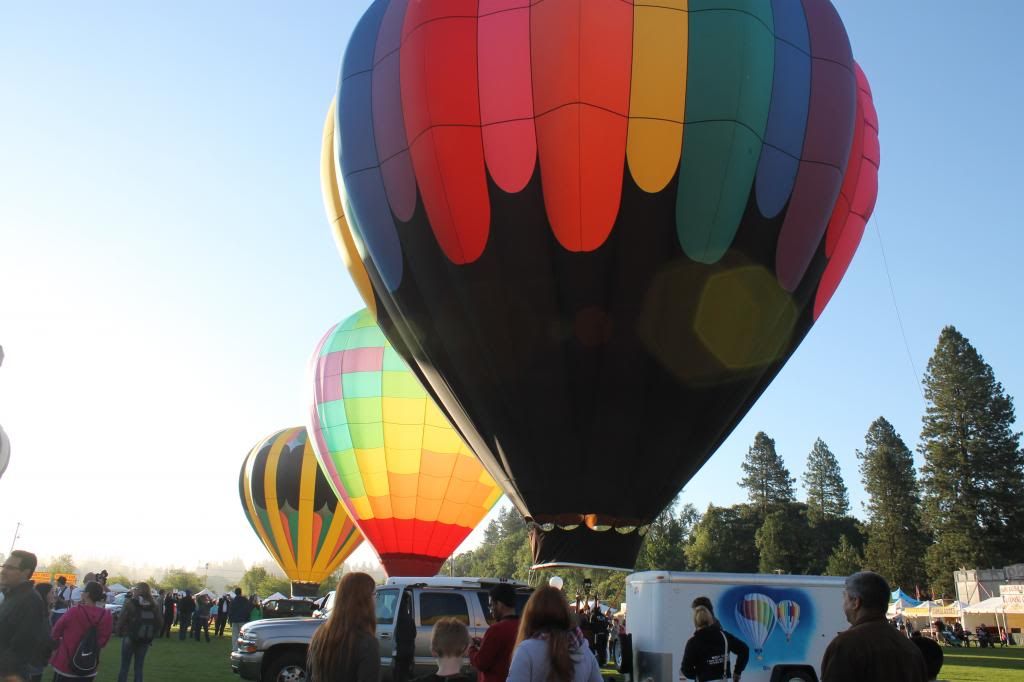 If you ever get a chance to go to one, I highly recommend it. I felt like a kid at the circus. The launches depend on how fast they can get the balloons filled so there were balloons going up at randoms from all over the field. They offered tether rides, but I held out. I want to go on a full-on balloon ride someday.