Here's the cool thing about the Head of the Metolius, the river just bubbles up from the ground and turns into a swift 28-mile-long river. Mama had been there before and I had read up on it so we were excited to visit. It was just a short little walk down a paved pathway from the parking area to the river.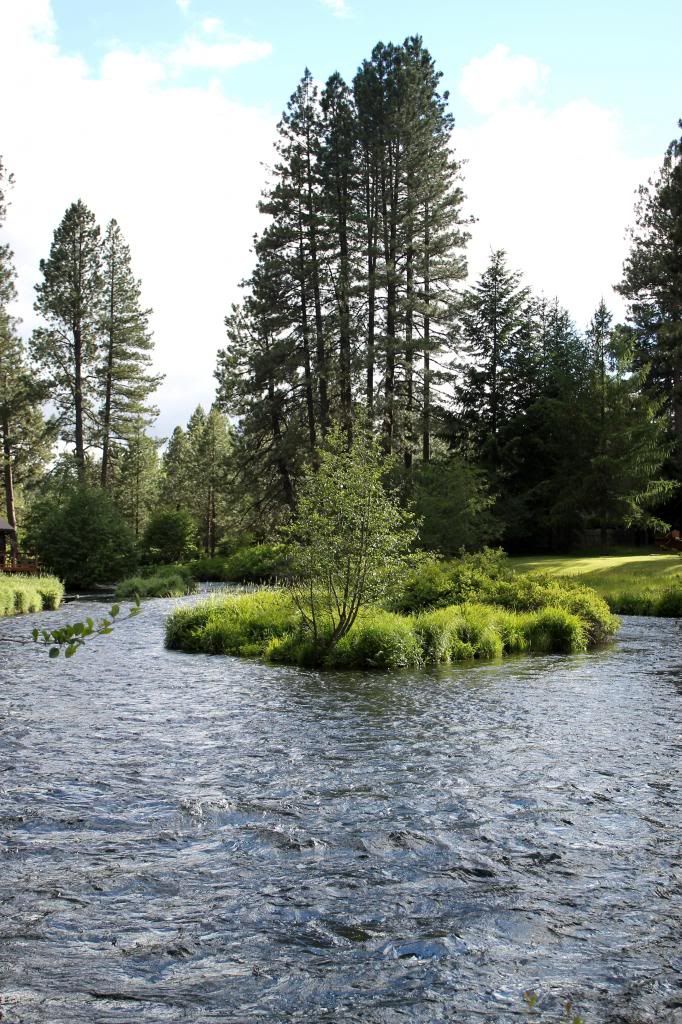 The Metolius downriver by the park's post office and general store.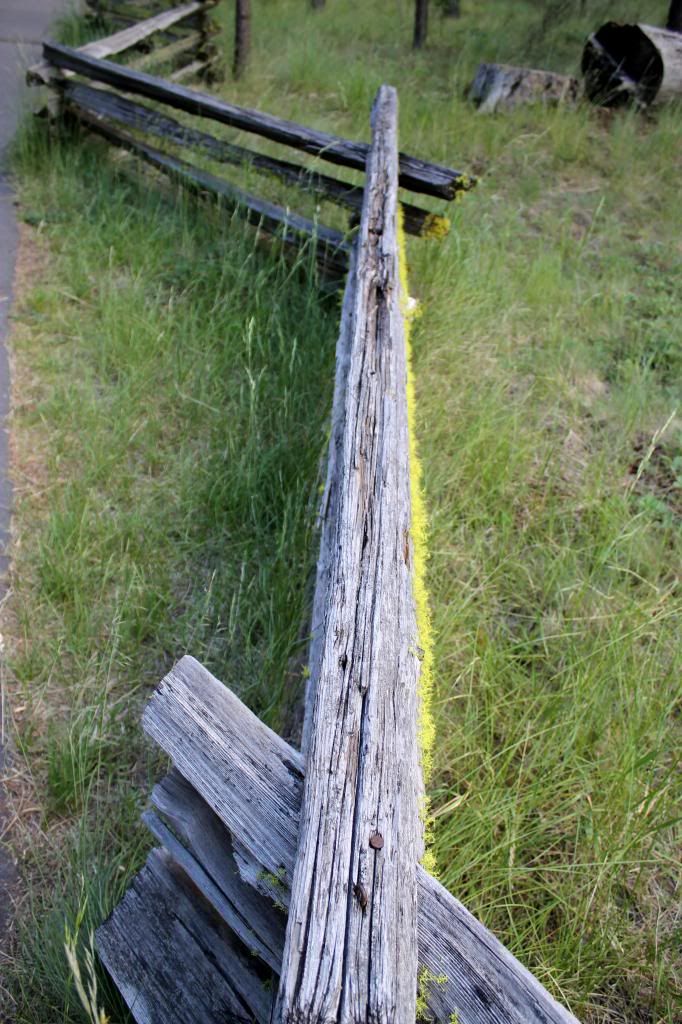 When we got there, we were a bit disappointed. On a clear day, you can see Mount Hood from there. Last time Mama was here the plants weren't so overgrown, so you could get a better view of the water bubbling up. But it was still really cool to see it go from a little stream to a wide river in a very short stretch. I was still impressed. I don't think Seester and Aunty were though. But on the upside, we saw a coyote during our walk. And the forest is gorgeous and peaceful.