The day after
AK's wedding
, Mama and I headed off on a road trip to Southern Oregon, Northern California, and up the Oregon Coast. We're both big fans of stopping to check out random tourist spots. You know those attractions signs along the freeway? Yeah we stop at those. Not all of them, just the ones that sound like they could be interesting.
I don't think there was a sign for Lowell Covered Bridge. I was kind of closing my eyes/napping off a mini hangover from the wedding so I'm not sure if Mama saw a sign. But in my mind we just spotted it in the distance and decided to stop. Originally, we thought we'd be able to drive through it. But it's really right next to the road so you have to stop, park, and walk up to it.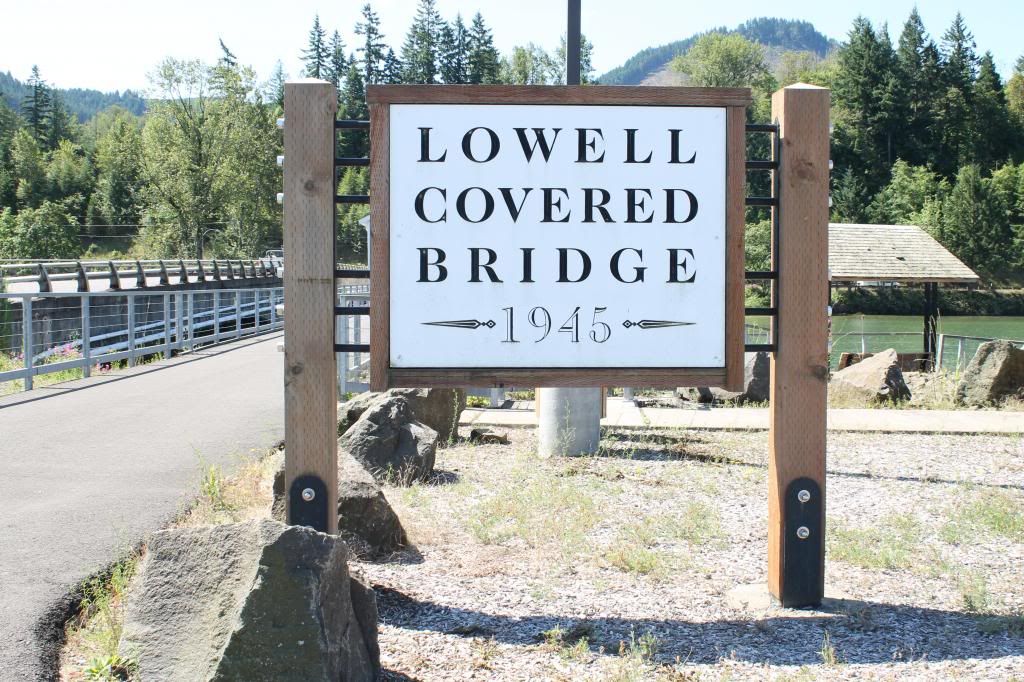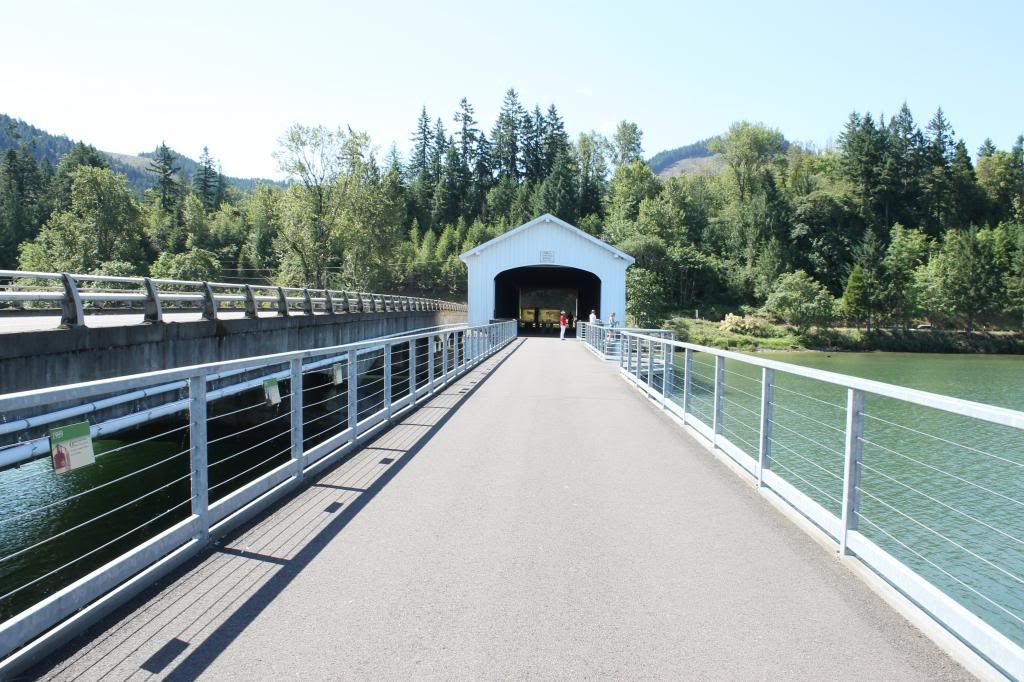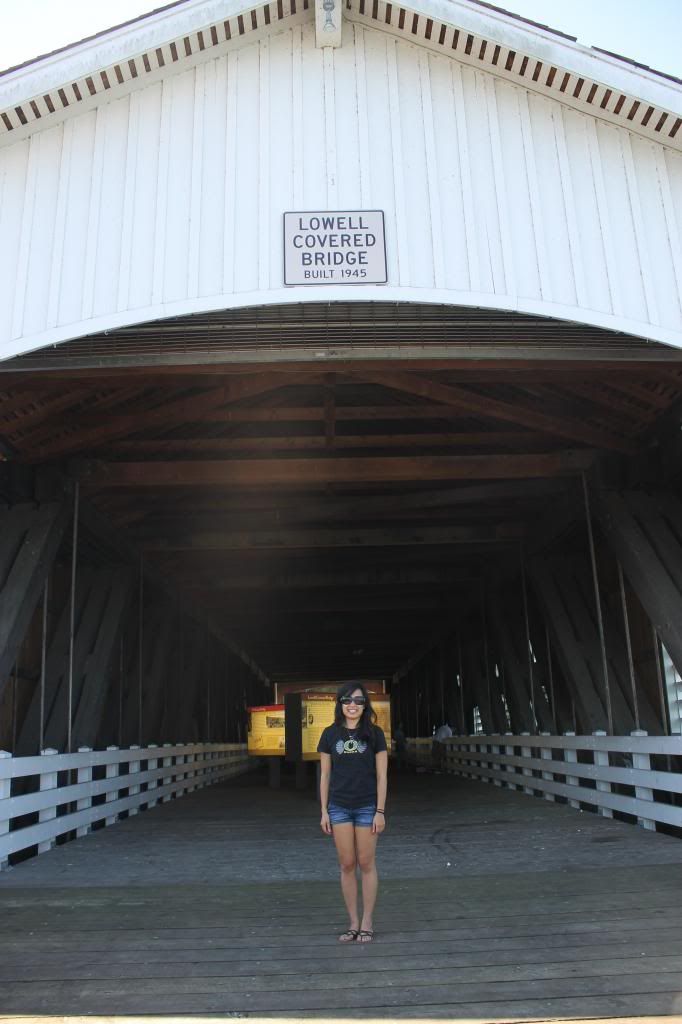 There was a couple of teenagers trying to fish off the bridge. There were
tons
of fish down there! They were right there! I guess they were well fed though because the fishers didn't have any catches. Or maybe they were using the wrong bait. I don't know anything about fishing so I really shouldn't be speculating.
We walked along the water a bit to stretch our legs. It was a gorgeous pit stop! Dexter Lake was out in all its glory that day.