One of the trails from the Rogue Gorge stop lead to the natural bridge downriver. Mama had seen it before and said it was worth seeing so we made another pit stop to check it out. In my mind, I was thinking of a bridge. Like the kind you walk over. Like this one that we had to walk over to get to the view point for the natural bridge.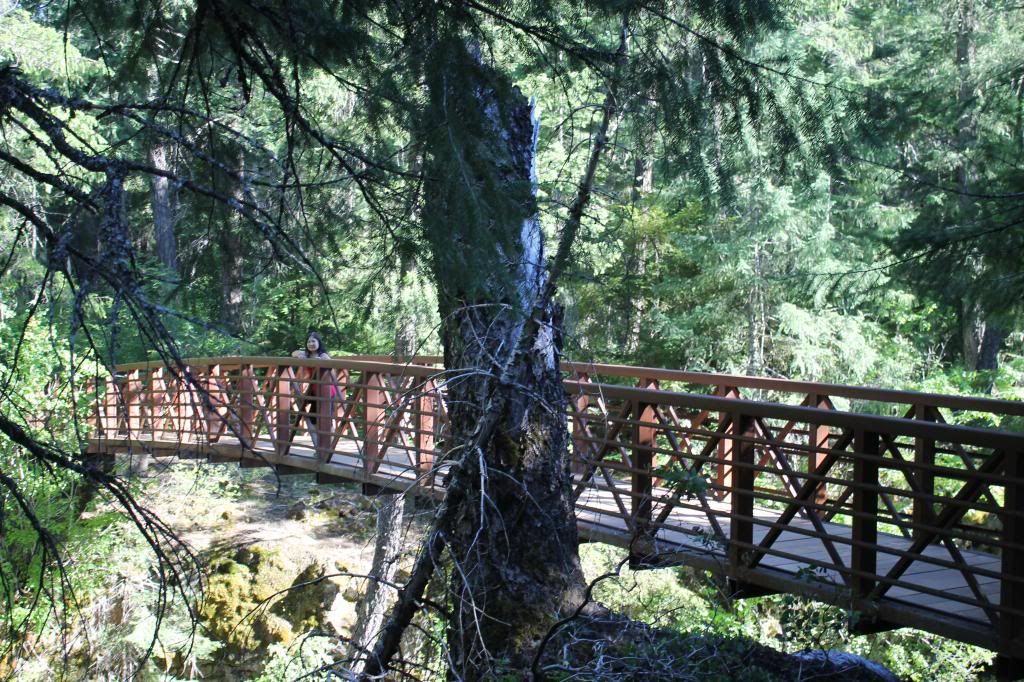 Instead, this is what it looked like:
The river goes under the rocky area for awhile and pops out on the other side. There were two little blow holes that proved the river was under there. Even though it wasn't what I was expected, it was really cool to see. I'm glad there were railings along the whole path because I can definitely see some idiots trying to walk on it and getting swept away.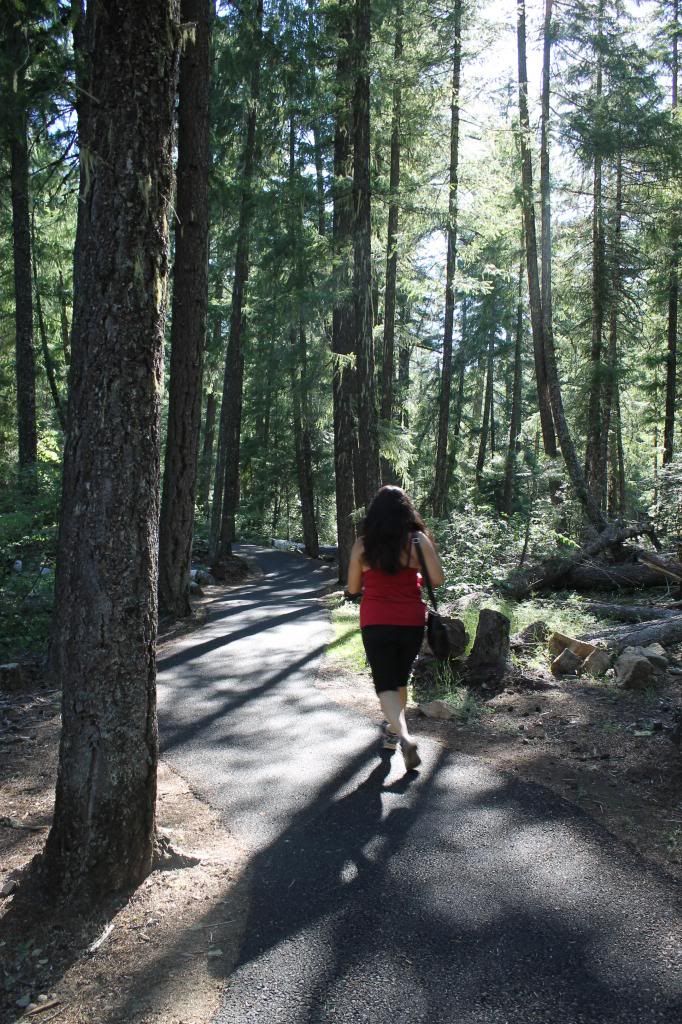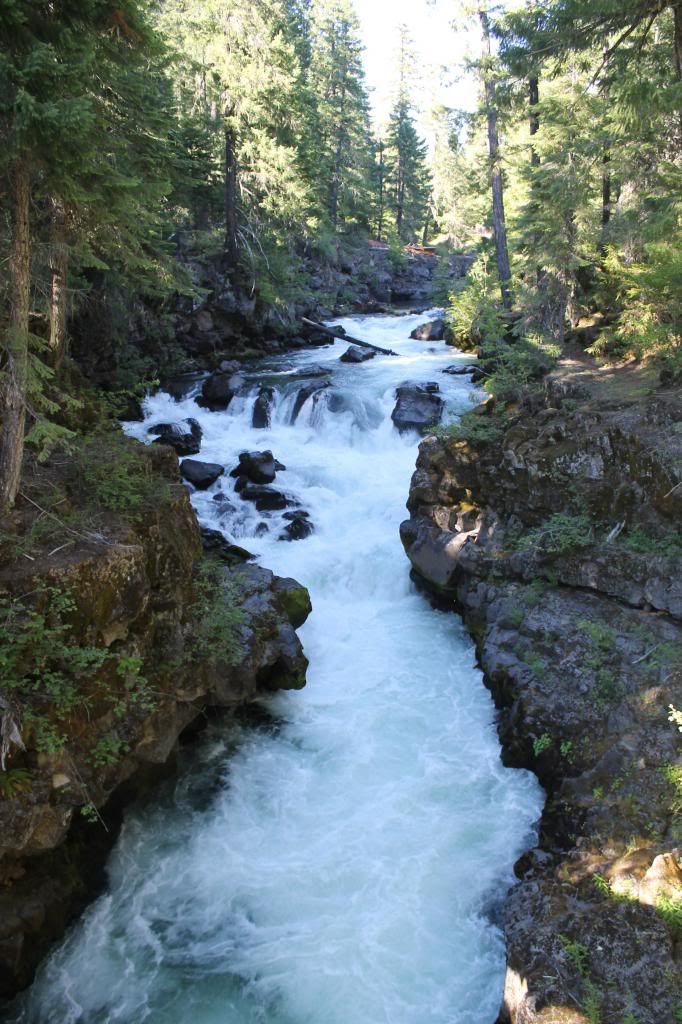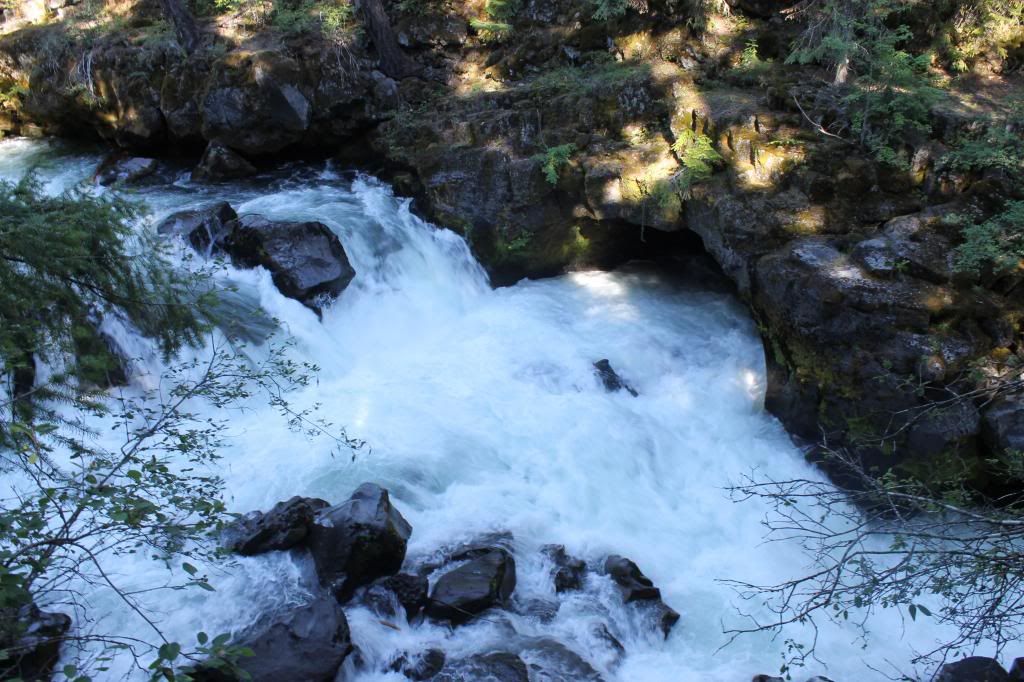 The water swirled into the cave and flowed out again, so cool to watch.
I'm so strong, I jumped up on this fallen tree and cracked it. My bad!