After Mama and I left Crater Lake, we made a stop at Rogue Gorge. I always love seeing a gorge with a river at the bottom. In my mind, I was comparing it to the one we hiked along in Italy. The walls were so different, but both were so beautiful to look at.
There were trails heading in different directions, some for hiking and I think one for biking. If we had more time and it wasn't so hot out, we would have liked to walk one of the trails along the river. But this time it was just a pit stop to see a pretty sight.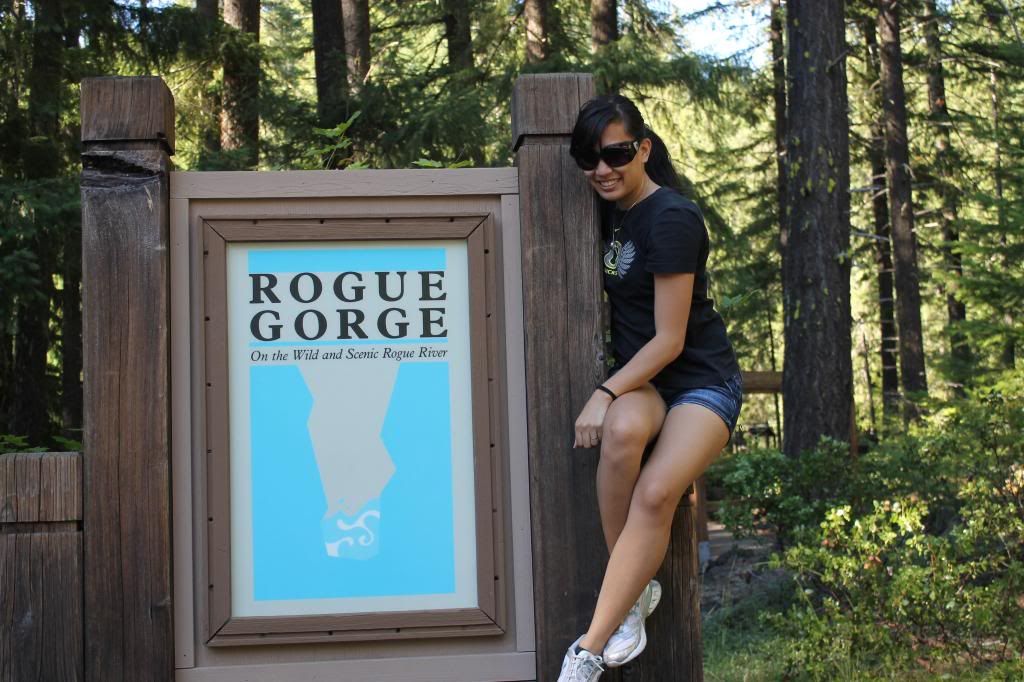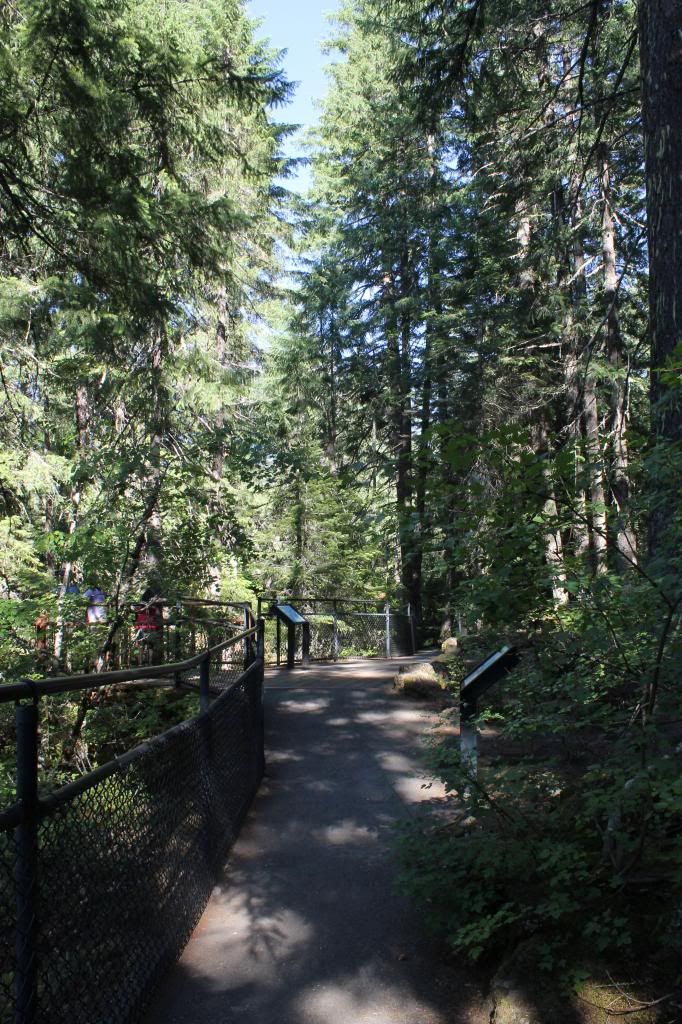 I was fascinated with this living stump. I'm a dork, I know.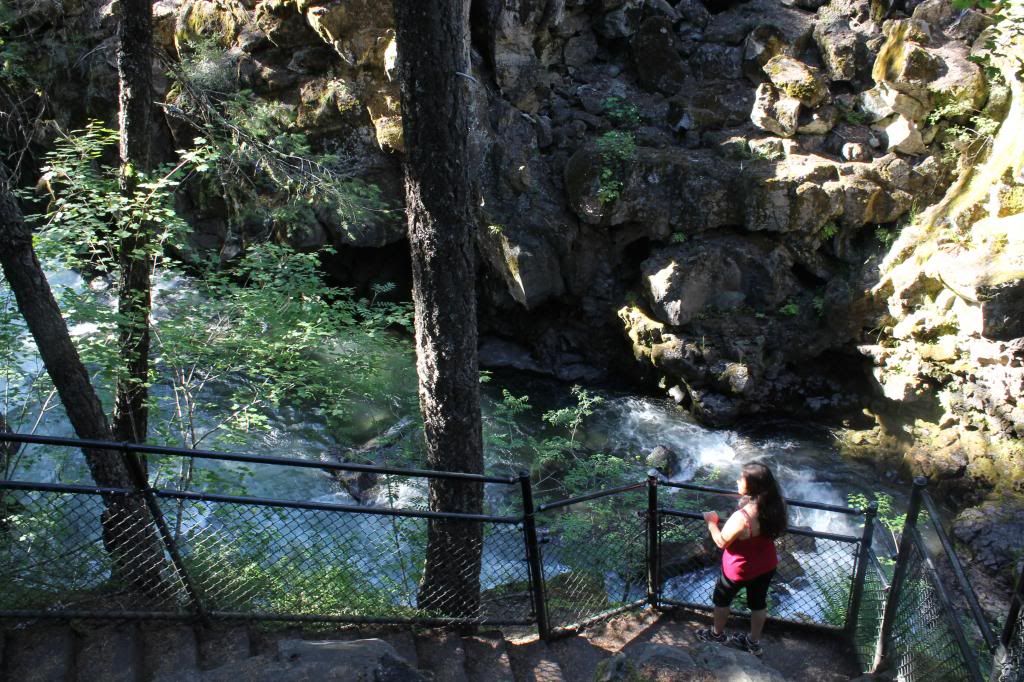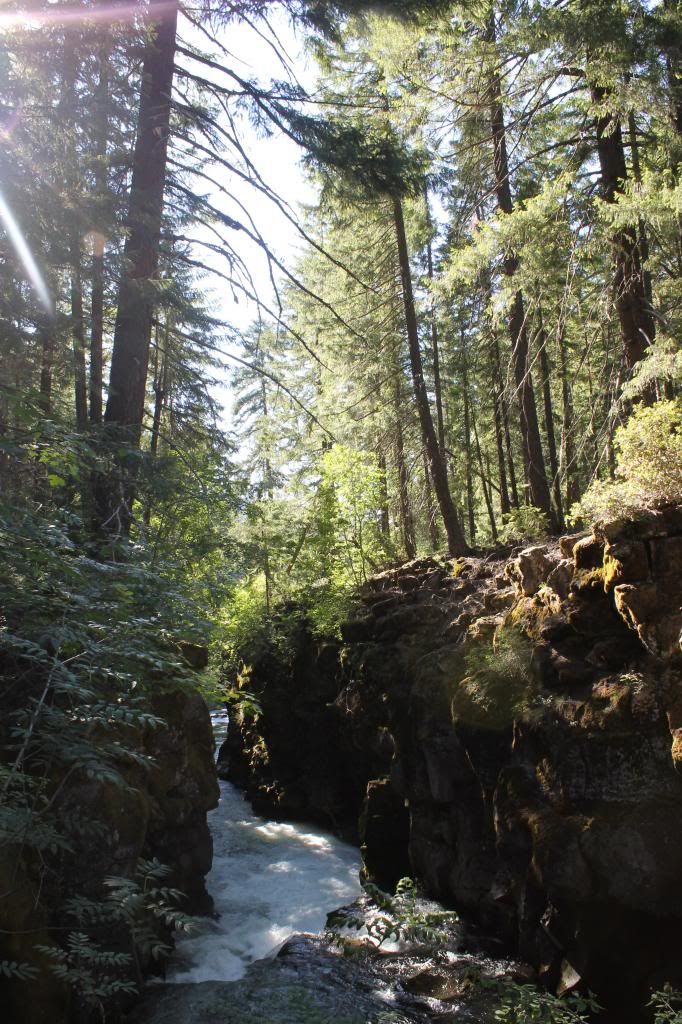 Funny story: I was carrying my DSLR, walking around, and taking pictures. Mama was taking in the scenery and looking over the fence down at the river. We weren't talking; we were just taking it all in. At one point, we took turns taking pictures of each other and two men hanging out near us noticed.
One of them asked, "You. Want. Picture?" while using over-exaggerated hand gestures.
It took everything in me not to laugh in his face. I never thought I looked super Asian and I've never had anyone assume I couldn't speak English...mainly because I talk a lot and I obviously I'm not an Asian language speaker. I politely declined and the look of "Oh crap" and the realization on his face was priceless when he heard my perfect American accent.