Seester woke up early and took Mama to work so we could have the car for the day. I thought she'd come home and go back to sleep. No such luck. When harassing me relentlessly didn't get me out of bed, she bribed with a promise of a
Voodoo Doughnut
(which I've never had before).
So we went Mt Tabor, a park near our old high school. All the sports teams ran to and around the park; I remember many many a runs there with the soccer team. It's huge and gorgeous with tons of paths, perfect for morning walks. Seester wanted to run the infamous stairs between the two reservoirs so she ran it. I walked...and huffed...and puffed...up after her.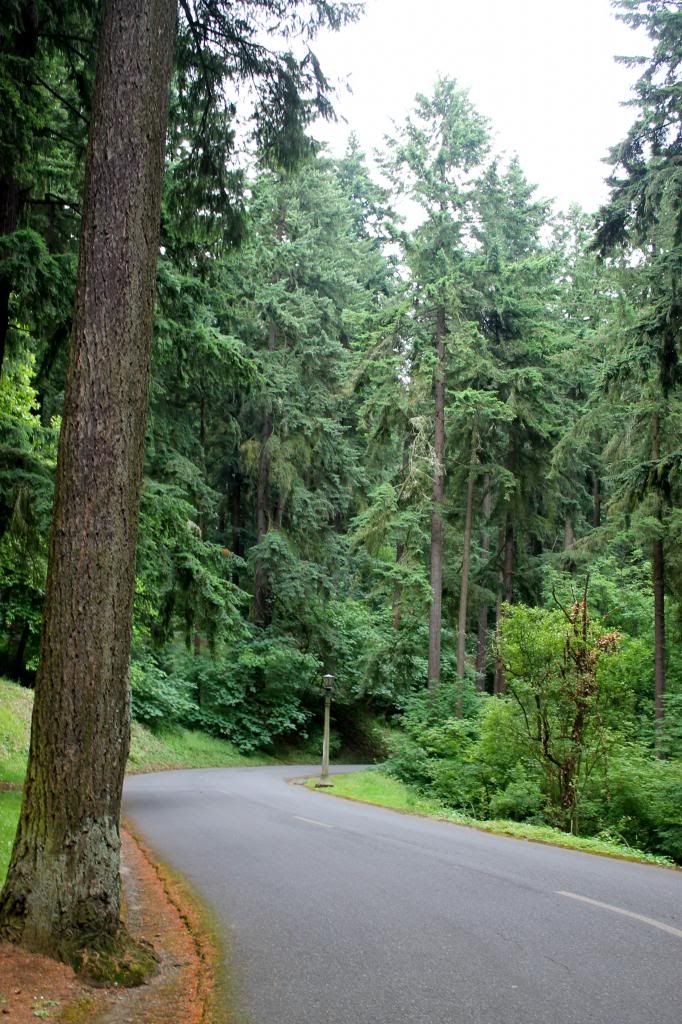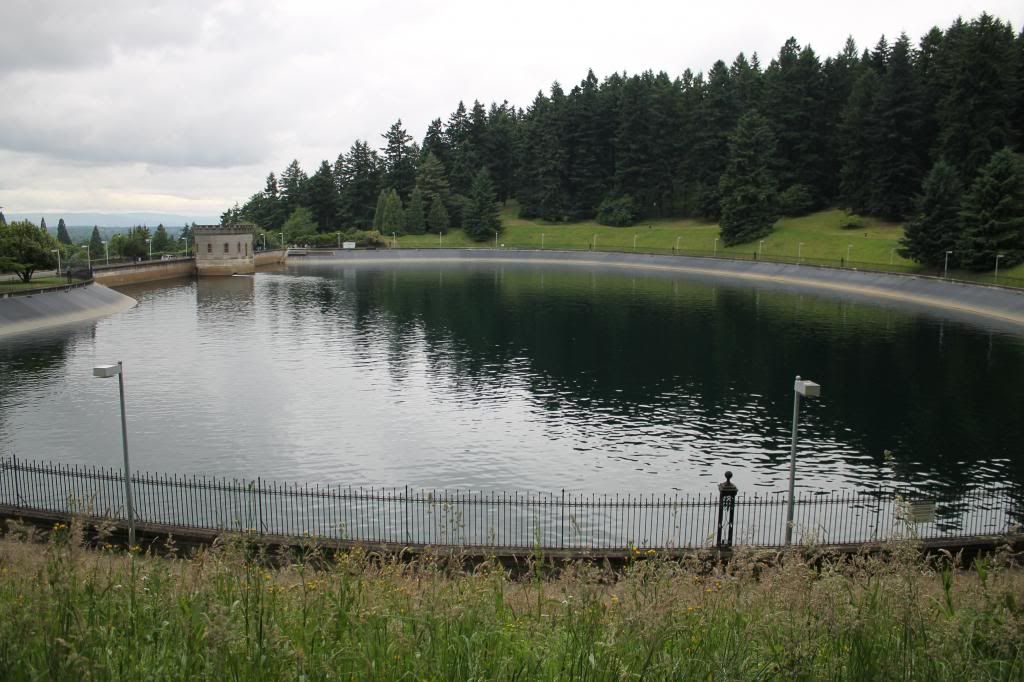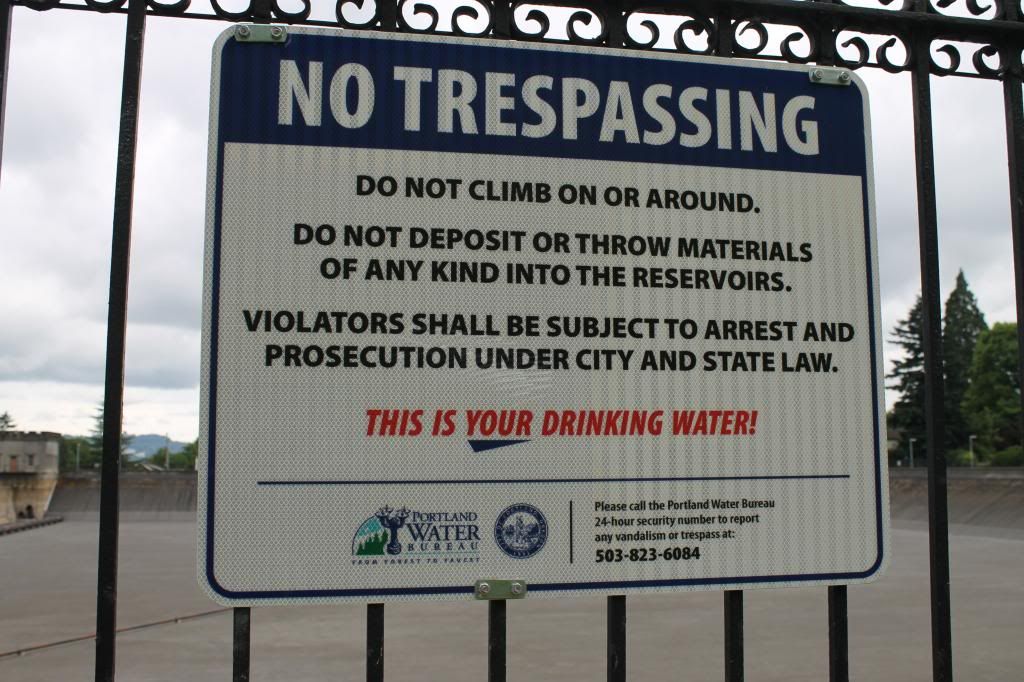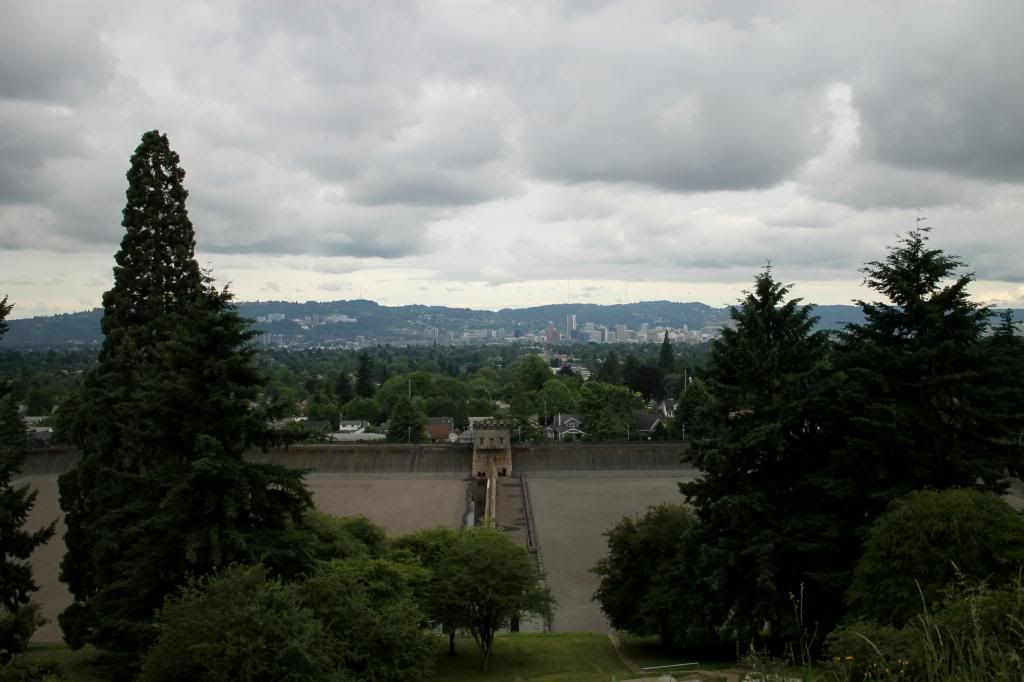 Downtown Portland in the distance
It was a fun walking around our old park and it really was a nice way to spend a morning, even if I'm not a "morning walk" kind of person.