In all the years I lived in Portland I never went to a Timbers game. Seester and I finally changed that on her last day in town. We really had no idea what to expect. We both played soccer as kids so we figured we wouldn't be bored.
It was SO much more fun than I imagined. First of all, the game was a good one with lots of action. Second of all, the
Timbers Army
sang, cheered, clapped, danced, and chanted the.entire.time. It was like a game and a show. I need to find someone to teach me all the words and moves so I can sit in over there next time. It looks like a blast!
View from our seats. Second row right behind the Timbers' bench!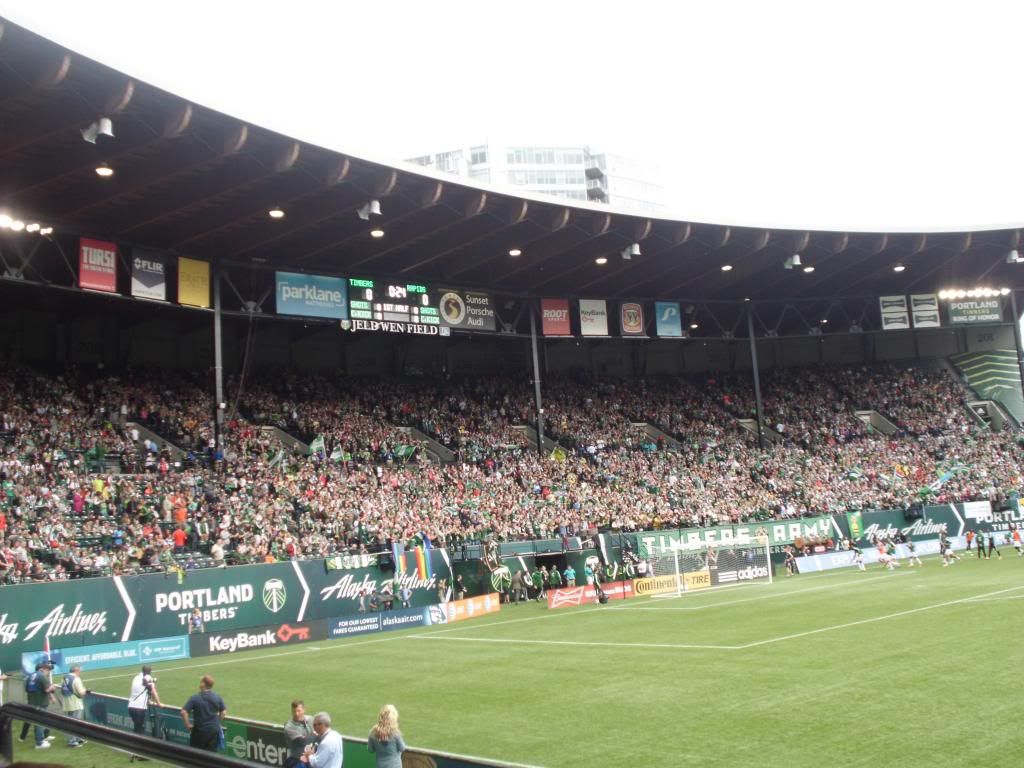 Timbers Army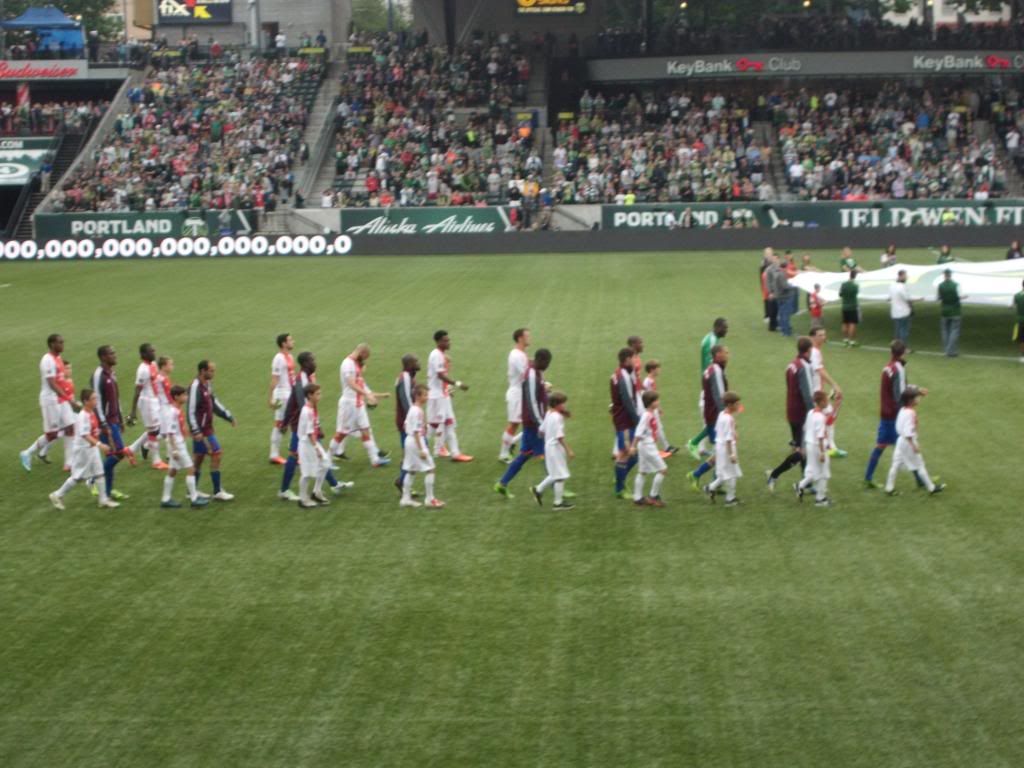 So stinking cute! They were holding the kids' hands.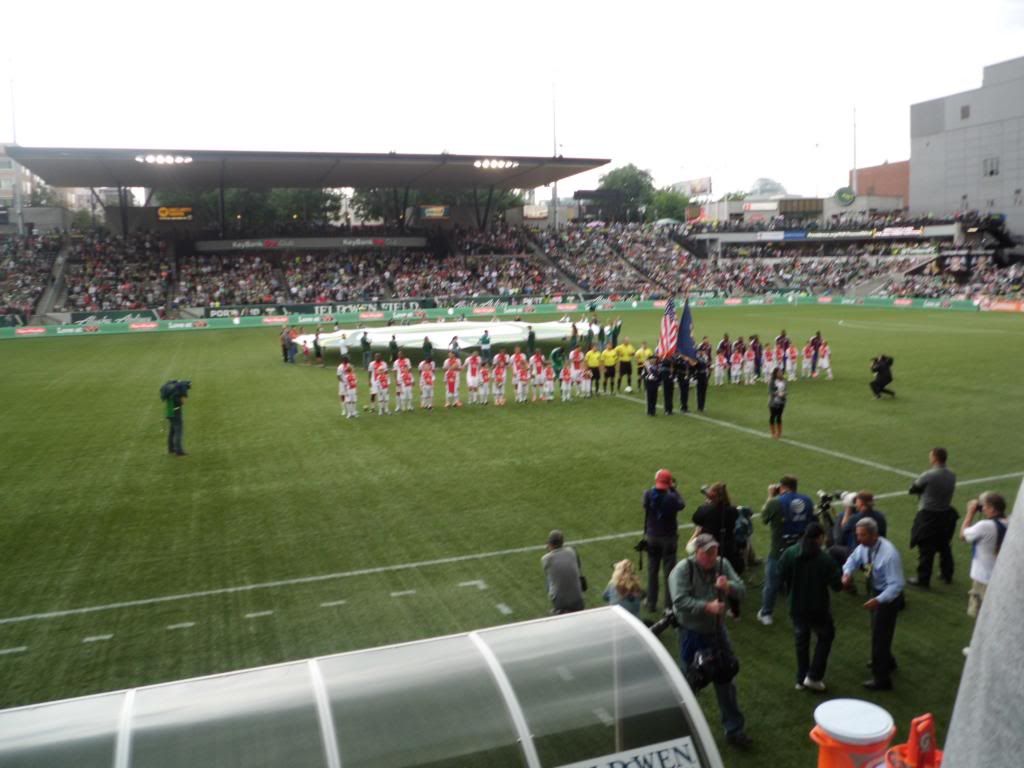 Air Force Honor Guard came out for the national anthem.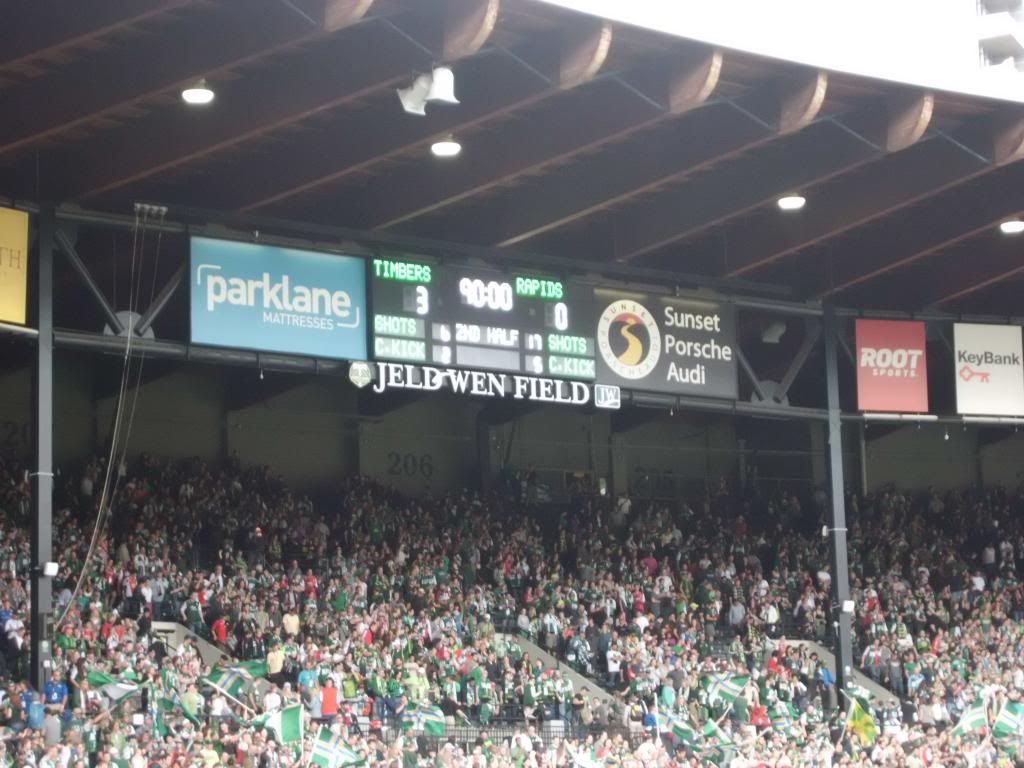 WIN!!!!
Shaking hands