You know what I learned about Seester? She's a crazy pants. Just like those people at
the cliff at the overlook
.
We did the short walk up Tumalo Falls and took pictures from the top. Seester sees a "path" just up the river from the falls and decides to go down it to the water for a "really cool shot". Aunty had to walk away, she was too nervous about Seester falling in and going over the falls.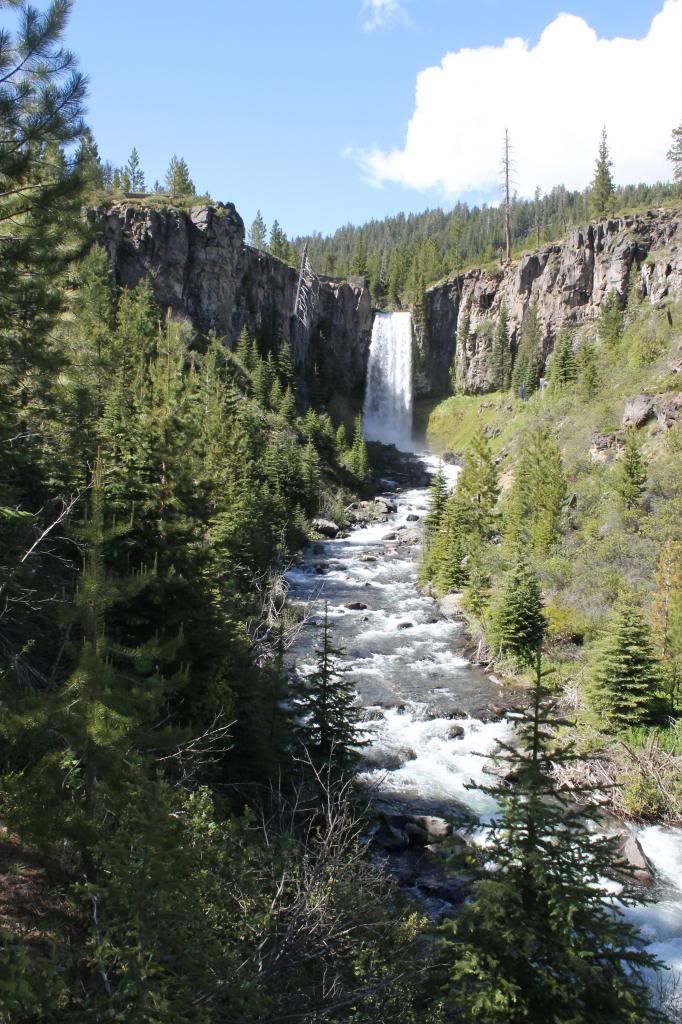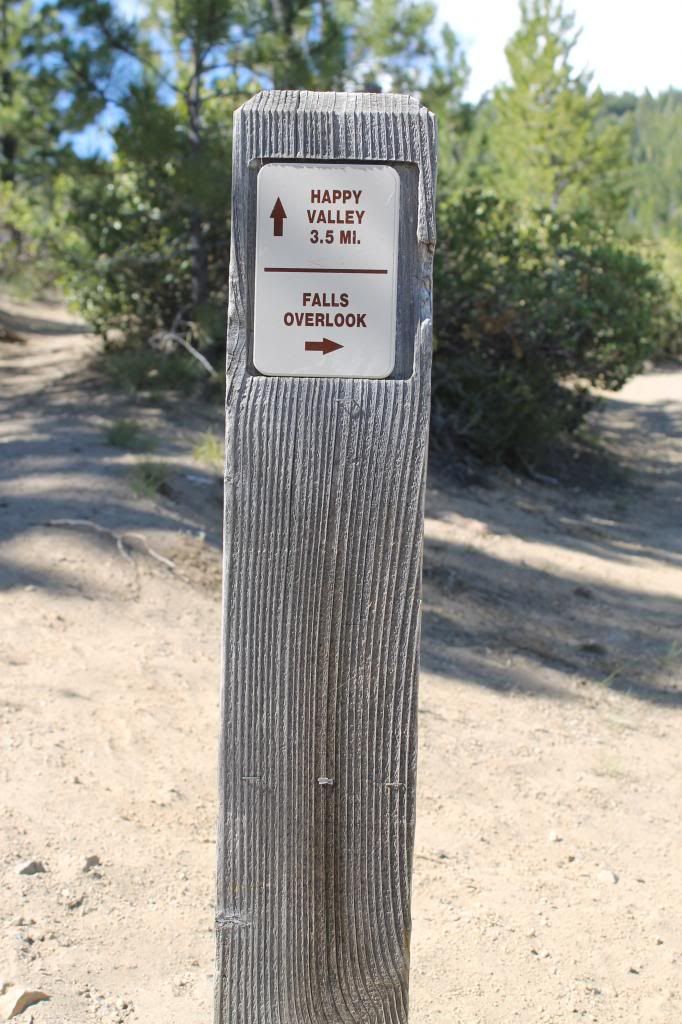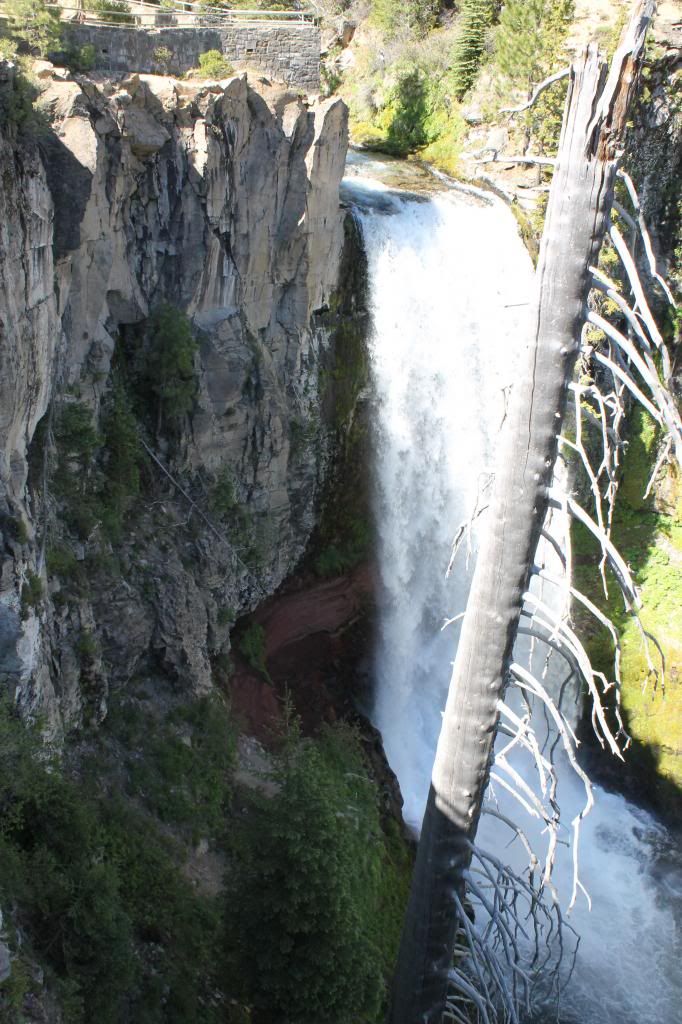 She made it back up safely and had no idea why we were all nervous. Then, on our way down, she's like "Oh look! I'm going to stand over there and get a cool shot from there!" Not only did she go right up to the cliff...she dangled her legs off. Again, Aunty had to walk away. Mama took a quick shot and walked away too.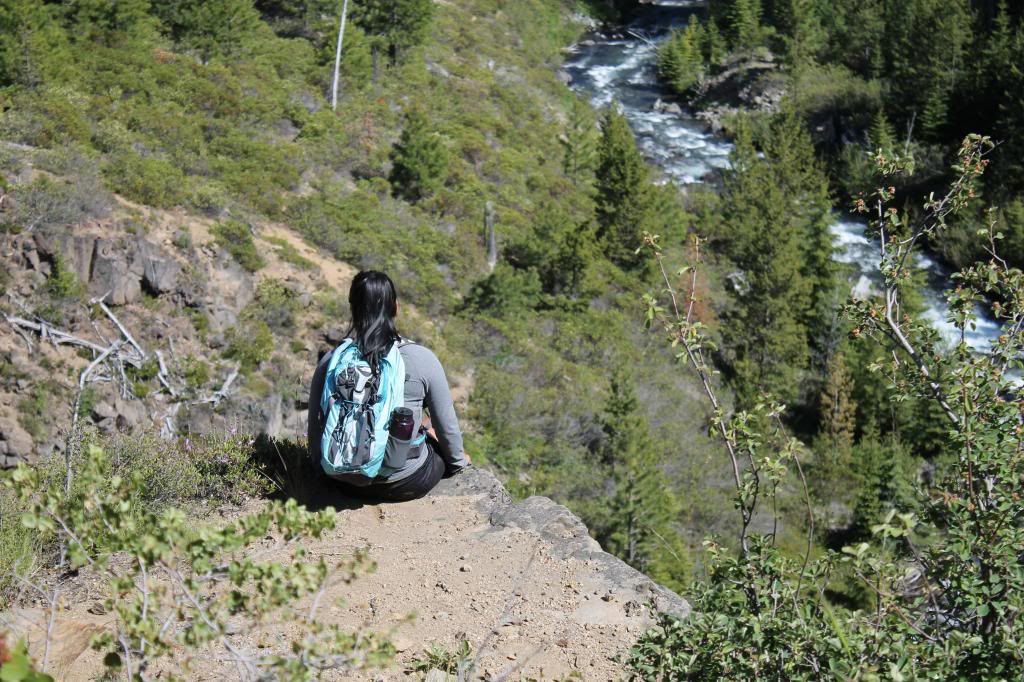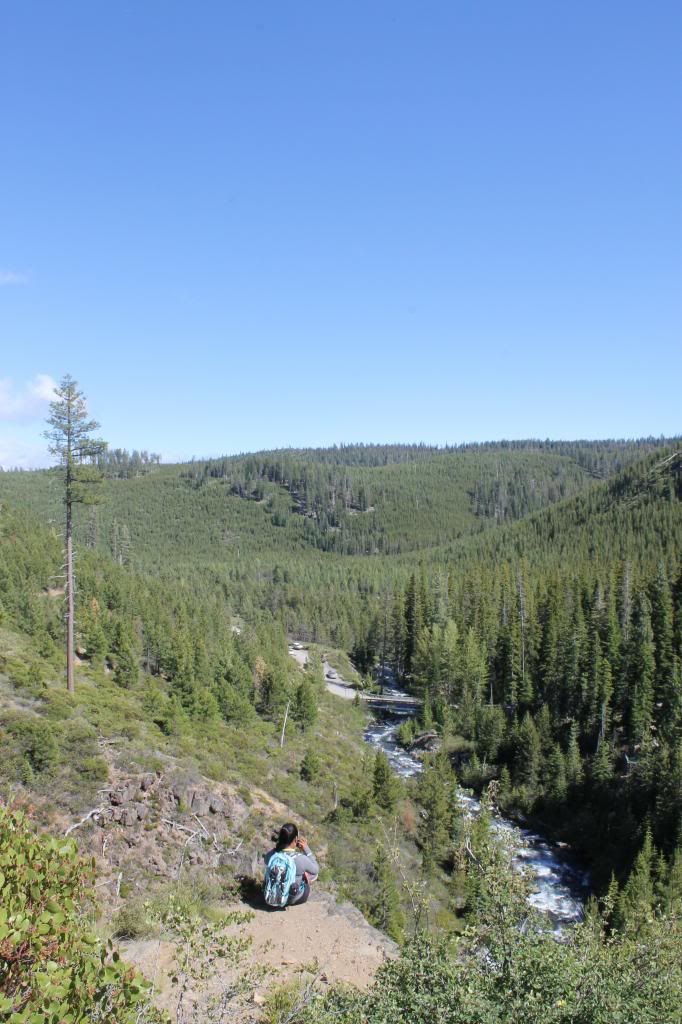 The rest of our time there was uneventful. Just a pretty walk along the river.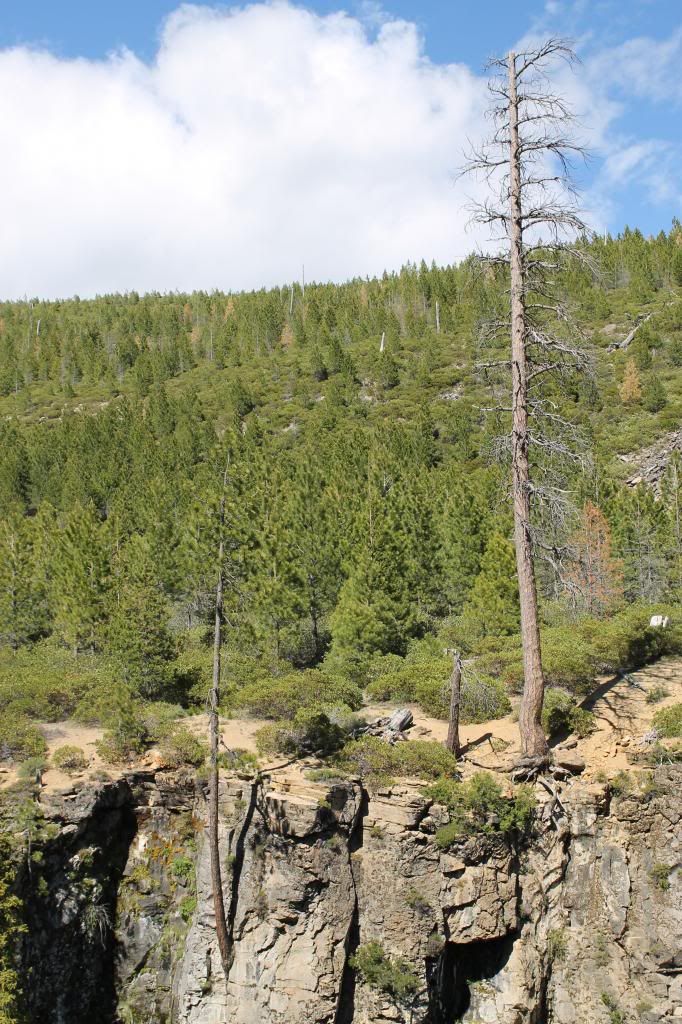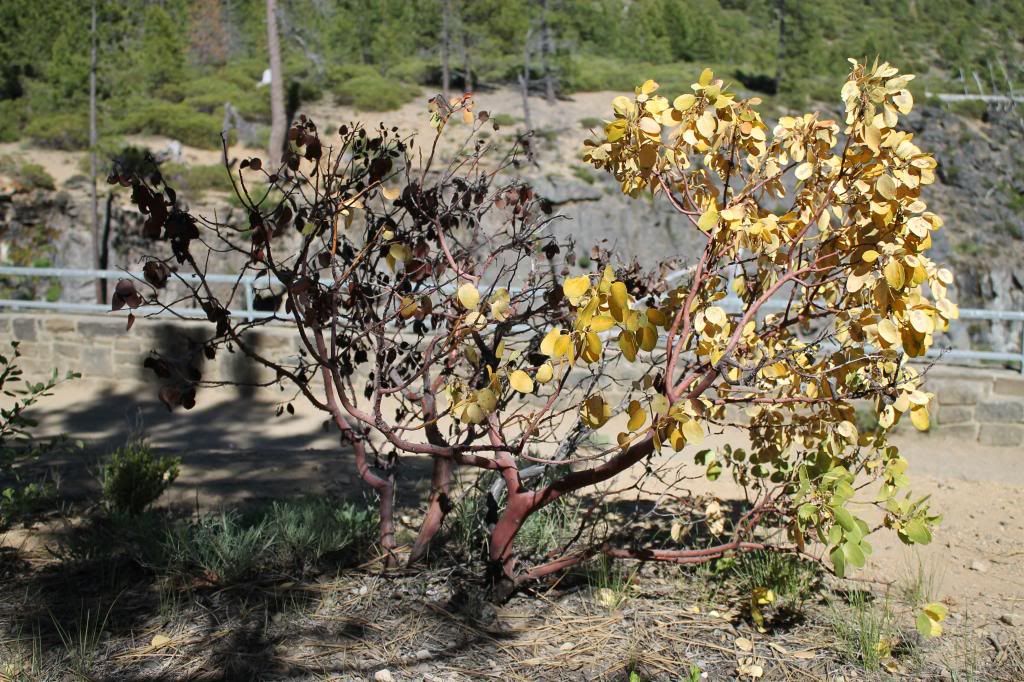 It was a shrub of life and death.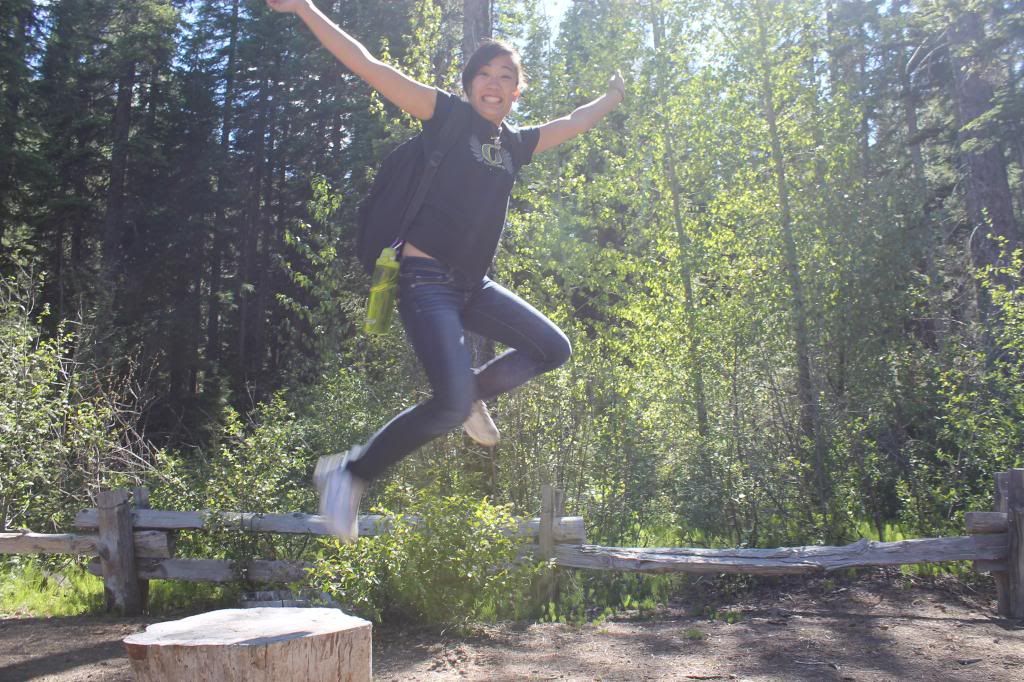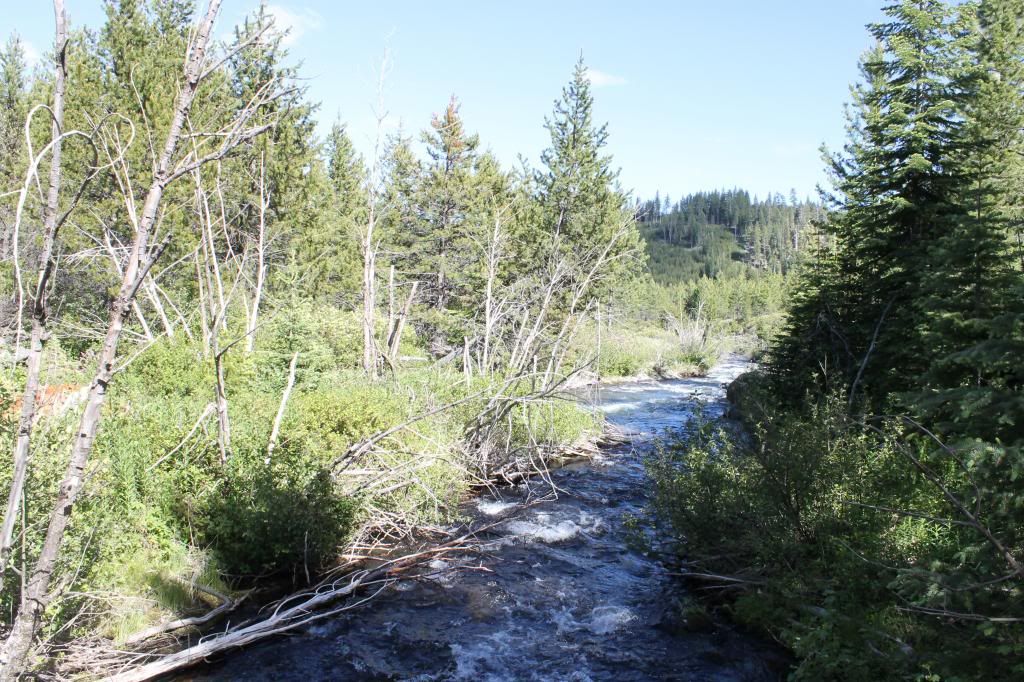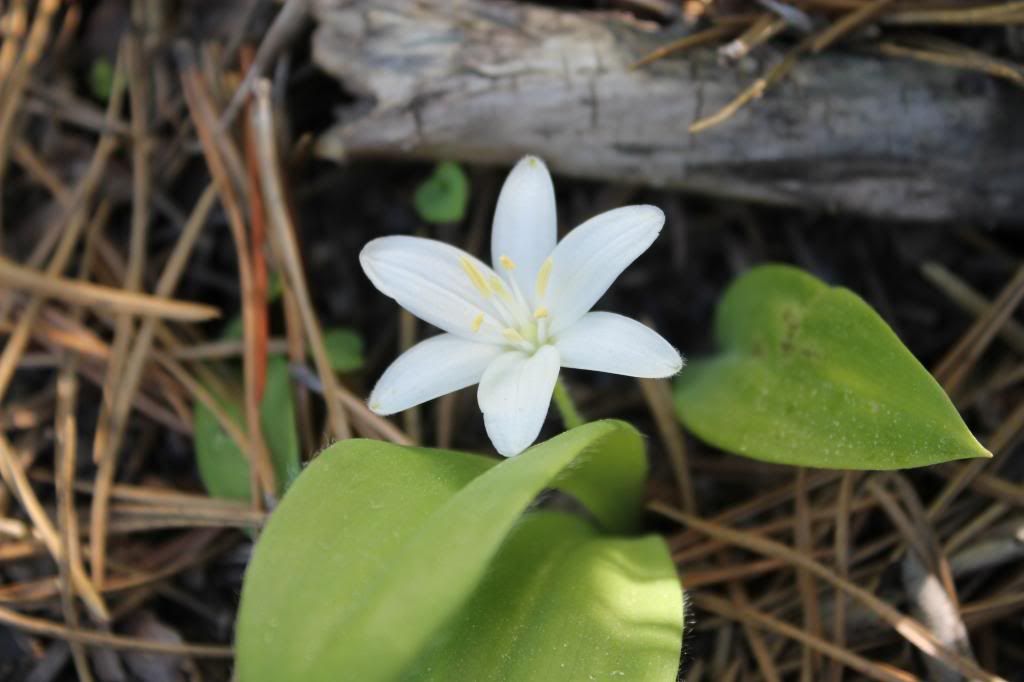 At the top of the falls, there's a path to another waterfall 3.5 miles away. We chose not to visit that one. Although we should have. There's a $5 day-use fee to park. So we should have gotten our money's worth of hiking in. But that's okay, it was still worth the stop and it was a pretty walk we went on.