The main reason I came home when I did was to be there to watch one of my closest friends get married. (
See her surprise bachelorette party
) I've missed a lot of weddings over the years, but I knew I wasn't going to miss this one.
I wasn't sure what to wear and I figured I'd buy something when I got to the US. Of course when I don't need a pretty dress, I find them everywhere. But when I desperately looked for something decent to wear, I couldn't find anything! Luckily my friends
helped me shop
after our lunch date a few days prior. This is what I ended up with: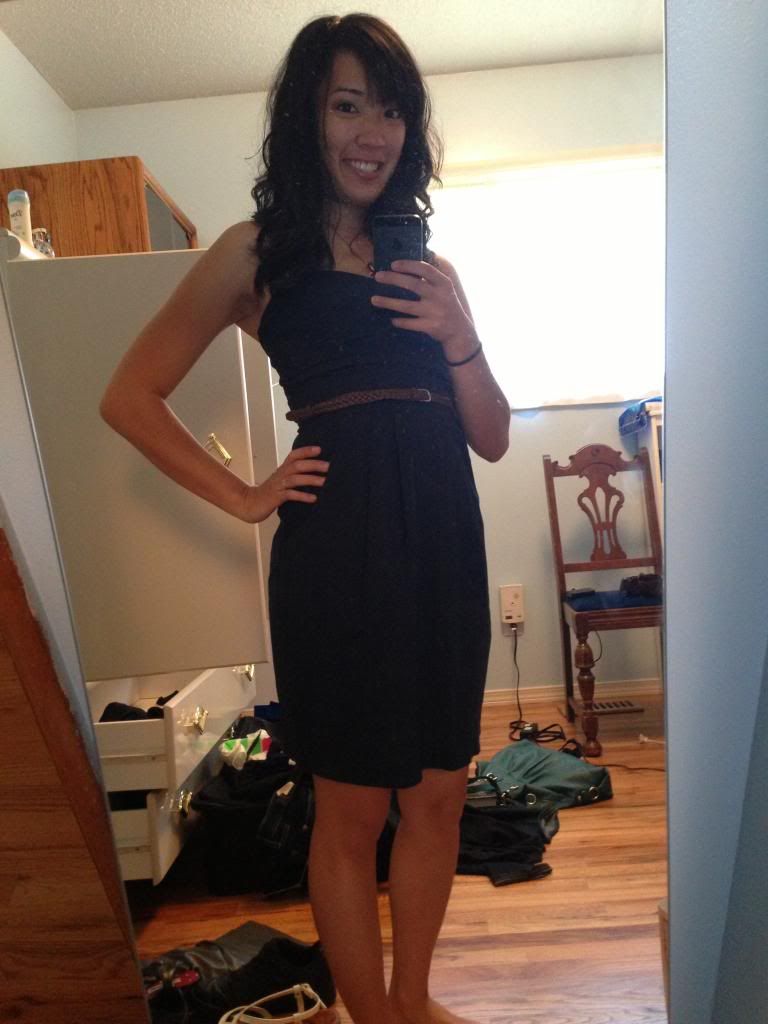 No surprise, my AK made a gorgeous bride. Her hair was down by this point since she did a dance with her crew for the first time in years. It was a surprise for her husband and she looked amazing doing it. I wish I got a video of it. They're all so talented! (
Watch LDT open for ABDC
)
Since Tracy had maid of honor duties and Will couldn't be there, her fiance and I were surrogate wedding dates. It worked out perfectly and I got a chance to get to know one of my best friend's future husband better. Verdict: The more I get to know him, the happier I am that he's with Tracy.
It took forever to get all four of us together, but we eventually got a picture of us at the photo booth. Obviously we didn't plan out our poses (look at the second picture) and I couldn't reach Brit's stomach for the baby picture (my arm was pinned down), but we made it work. I love these ladies and I'm so glad I got to be there to witness AK's big day.