Want to see where Will has been living? Short answer: In a box.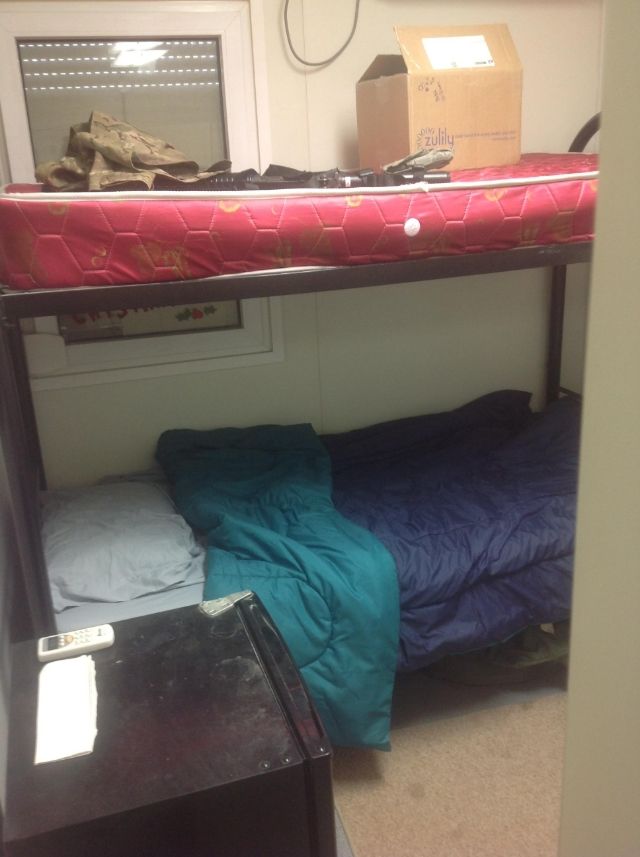 Will's bunk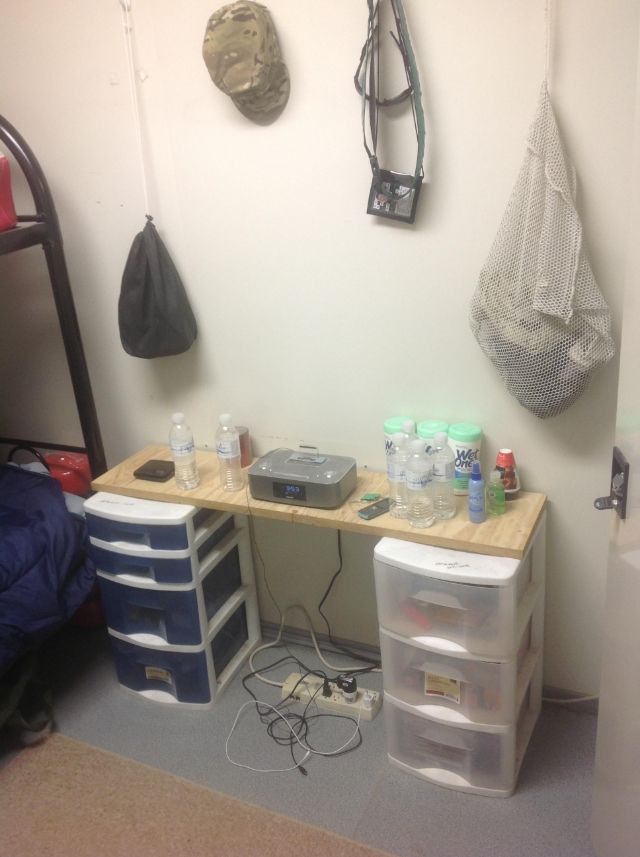 His makeshift desk, it was already like that when he got there.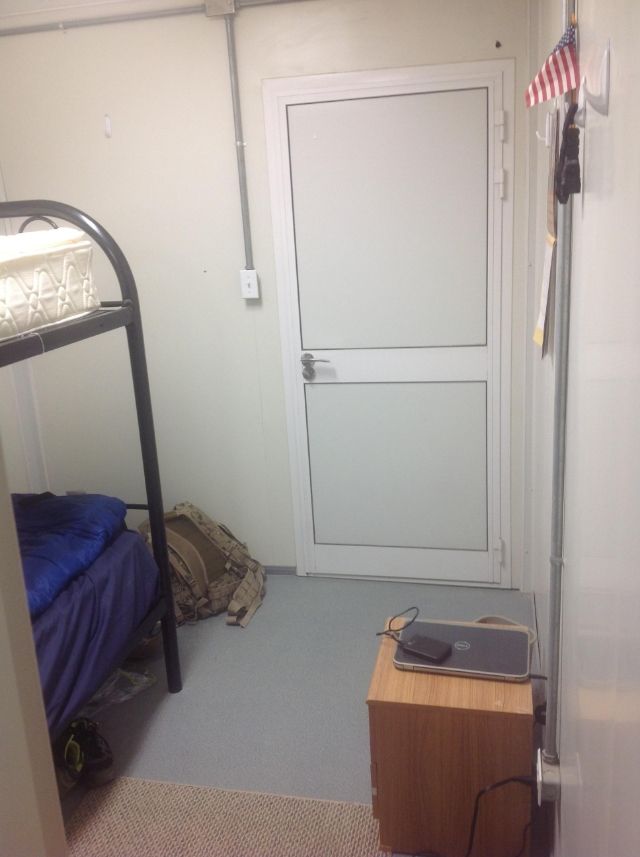 The view of the door from his side of the room + his roommates side.
View from the door + what their lockers look like + his roommate's side.
There can be four to a room, but the guys lucked out and got two per room...for now. There's always that chance that they could move in two more guys.